Thinking of where to go this weekend or adding a list of new must visit restaurants in 2020?
If you haven't heard of Barano before we highly recommend visiting this charming Williamsburg restaurant. Thanks to talented Chef Di Meglio and his grandmother Giuseppina who inspired his chef career we enjoyed some very special dishes.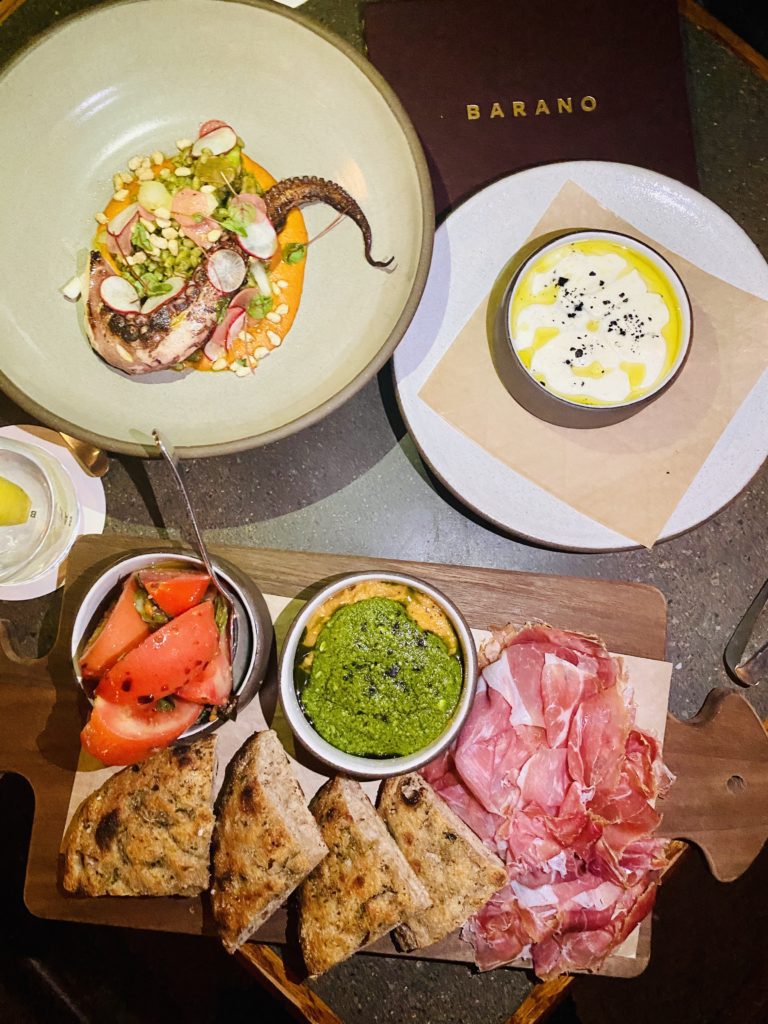 A festive glass of Prosecco for aperitivo perfectly matched a very rich charcuterie board. Barano uses open kitchen, wood-burning oven and open-fire grill which is very significant for the taste. Since we could choose what type of cheese we would like we decided to try Barano's in house made smoked mozzarella! Not many places have it so we were happy to see it on the menu and it was certainly a decision we did not regret! From the presentation to the process of cutting it it is foodies simple pleasure.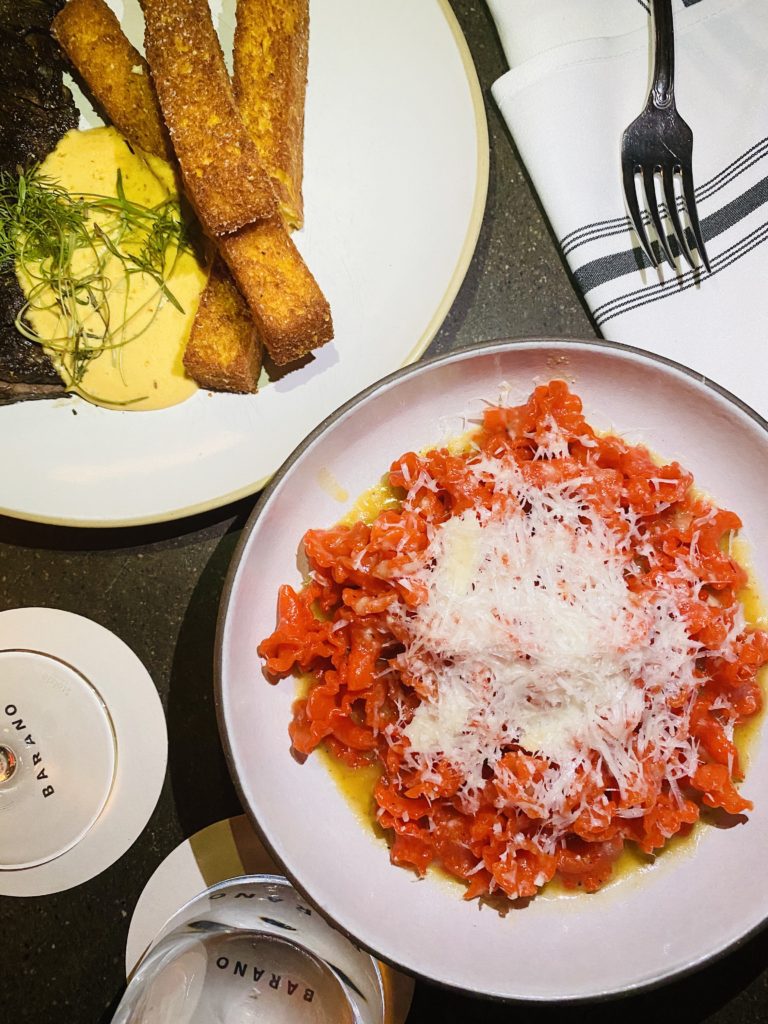 We also tried the octopus appetizer with farro, mint-pesto, celery, pickled radish and candied pine nuts.
Since all of Barano's pastas are home made we wanted to pick the most unique combination – Gigli with persian saffron, calabrian honey and pecorino. Simple yet complex. Definitely taste buds exciting.
Even though we felt pretty full after a good skirt steak dessert is a must ! It would not be Italian dinner without a good ricotta cheese cake!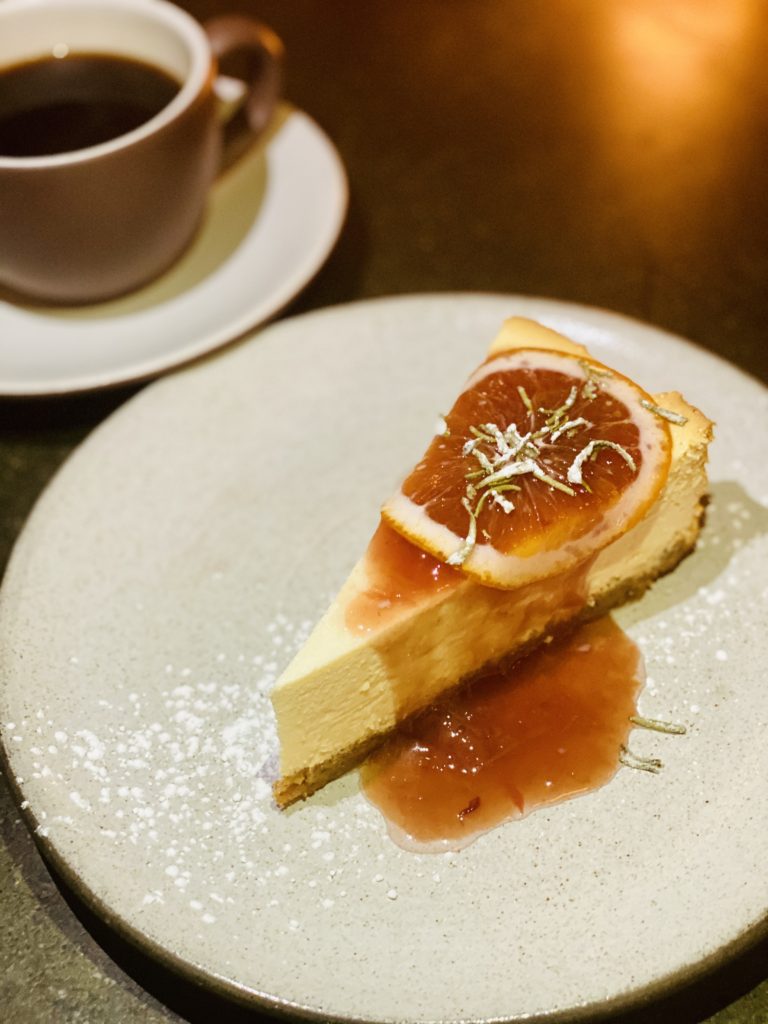 It was indeed a great dinner ! We will be back for the wood oven pizza !