Ariana Grande proved how powerful she is in a simple tweet. When the singer-songwriter announced a new album on Twitter, quickly garnering over 1.2 million likes and 360k retweets within a day. Even her cryptic video stating the album title, "positions," amassed over 4.4 million views. So, what did AG6 bring us?
Positions: The Single
For starters, she already brought us a projected hit single. Fans have anxiously waited for Ariana Grande's next song following collaborations with Justin Bieber and Lady Gaga. The catchy R&B-inspired track was produced by London On Da Track—who worked with artists like Drake and Summer Walker. So unsurprisingly, "positions" already topped iTunes charts.
If Grande learned nothing from "Thank U, Next," it's that quality music videos can elevate a leading single. In the first four days, "positions" earned over 38.2 million views on YouTube. Many enjoyed seeing her embrace her "many positions," as a leading president by day cooking for herself at night. Fans also enjoyed seeing cameos of Victoria Monét, Tayla Parx, and of course, her mother, Joan. More importantly, her "cabinet" showcased a diverse cast—sans a love interest.
But the most memorable aspect was her costume design. Grande fully embodied '60's-inspired style, from the flipped ends to womenswear. Many noticed a similarity to Jackie O's iconic fashion. A standout moment was an all-black outfit, adorned by oversized pearl earrings and gloves.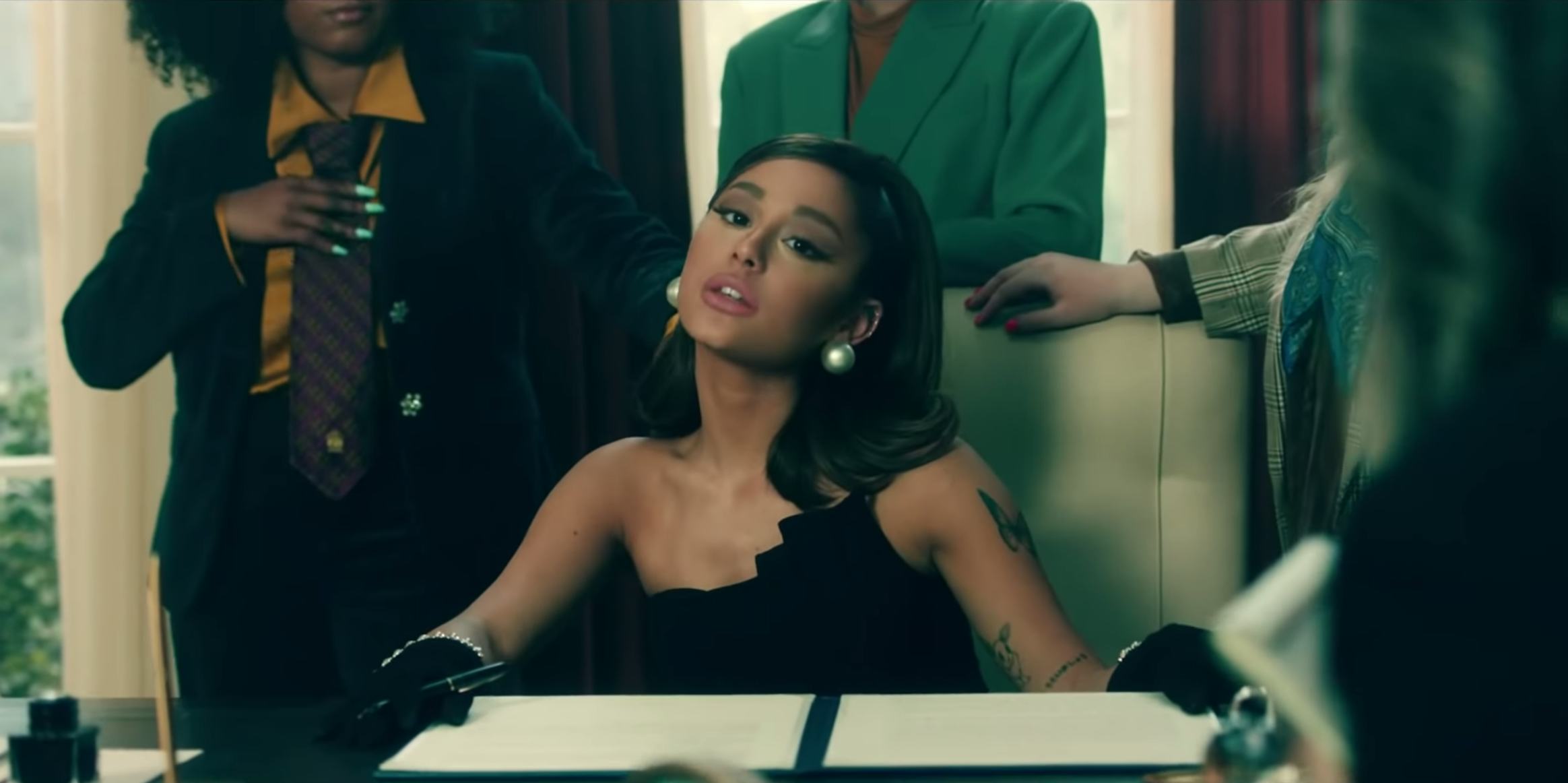 Positions: The Album
It's been almost 2 years since her popular "thank u, next" album. So, what new sounds did she explore all this time?
Many predict she will lean more into her R&B upbringing rather than the pop some are accustomed to. Although "sweetener" and "thank u, next" were very different sonically, their R&B influence is undeniable.
People were already guessing which songs would be their favorites, like her collaboration with Doja Cat or the cleverly titled "34+35". Fans were also excited to see a reunion with The Weeknd, who sang with the Grammy winner on "Love Me Harder". An underrated song, though, is her Ty Dolla $ign feature. The R&B singer routinely enhances songs with his vocals. Some include Post Malone's "Psycho" and Kehlani's "Nights Like This".
One thing's for sure, Grande scored another number one album.
Cover photo Music Feed