POP Style TV had a pleasure to talk to Marlo Hampton. A business woman, fashion lover and a host of Marlo's Closet also known from Real Housewives of Atlanta shares all about her life, love life, how she feels about turning 40 and Valentine's Day plans.
TI: I've heard you are about to turn 40 in a couple of days!
Marlo:Yes, I am about to turn fabulous 40.
TI: Omg. So how does that feel?
 Marlo:OMG. When I tell you I am so excited you would think that I am turning 21. So looking forward to 40.
TI.What is the difference in being in your 40's verses 30's or 20's?
Marlo: Being 40 is that number where you're like hey, what's going on in my life? You just need to go ahead and do something different. I feel like I am going back to my 20's. I really think 40 is the new 20.I just feel excited about it, I am more open to my health, I am more open to working out. It is all about the new chapter in my life. Wondering if children are going to come, am I going to get a husband? I am just more excited to be here and just to say I am here for the big four O. I am definitely looking forward to it!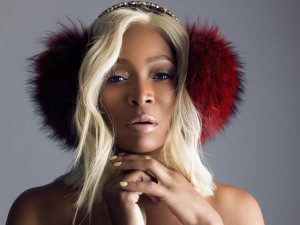 TI:Growing up as a foster child, what were your goals and dreams? Did you achieve more than you aimed for?
Marlo: Growing up in foster care I probably didn't have any goals and dreams. I was mostly thinking of going home to my family, wanting to be with my mom and dad. It wasn't until end of high school that I would get more focused and start having goals and dreams. I just wanted to be with my parents and that was my prayer every night.
TI:You started a project, Glam It UP  where you help children in foster care?
Marlo:Absolutely. That is simply Marlo and that is something I will always do. With me aging out of foster care I can relate to foster children. I was there, I know how it is not to have mom and dad.I know how it is to not have a key to your house and not be allowed in your refrigerator or to only get a small monthly budget. I just feel that's why God put me here, to make a difference.
TI:You often say you are being true to yourself and to who you are. What or who helped form the persona you are today?
Marlo: To be honest it is kind of a hurting situation but it is what made me strong. Growing up, before I left home, my father was my everything. At the time he was married to another woman and my mother was the girl on the side. My father had other children by his wife and his daughter went to college. He admired her. People knew of his daughter so when I was in foster care I decided I will be someone and I will be strong. It was probably to show him that I was worthy to be loved and praised too because he wasn't in my life. It played a major role in me being so head strong and so driven.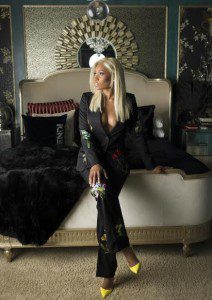 TI:Did that affect your relationships in any way?
Marlo: Absolutely it did. That is why I am not married. I always pick the wrong guy. Pray for me ( laugh )
TI:Who are you spending Valentine's Day with ?
Marlo:I will be spending Valentine's Day with someone special who has been in my life for the last two years. We will be in Australia, Sydney. I am really looking forward to it and I hope that we will have plenty more years together.
TI:Rumor has it , you like successful men. When you have your eye on someone what do you do to charm them and to keep their attention?
Marlo:If I walk into a room and I see a guy that I am interested in it is just my presence. When I walk in I feel that that just attracts that person. I am big on energy. I get energy from people so when I walk into a room and I am just being Marlo, that does it all for me. I just believe in good energy, what goes around comes around and just being yourself.
TI:In which case would you if ever lower your standards when it comes to a relationship?
Marlo: I am already lowering my standards by picking the wrong guy so I am definitely not going to lower my standards when it comes to who I am and what I expect. I would compromise but I will always be Marlo.
TI: Biggest pet peeve when it comes to men?
Marlo:I can not stand a lier. It itches my skin, a lier just doesn't do it for me.
TI:Would you date a man that has no style?
Marlo:I've dated plenty that didn't have style. Me being a style expert that's easy. I can change that really quickly. Within 12 hours. (laugh) they just need to make sure to listen.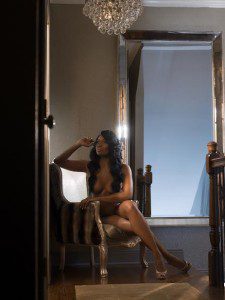 TI:Tell me about your show, Marlo's Closet?
Marlo:That's my baby. I am the executive producer of it. One day I was talking to my team and they came up with an idea…you love your friends, you love your closet and your cocktails , let's do Marlo's Closet. I have an awesome team, Tye and Justin, they flew in from New York and made it happen. We invited fashion experts into the closet and then once they are there a cocktail makes everything come out. We talk about real topics. We talked about whether or not you mind your guy having other female friend and topics like that. it will hopefully grow.
TI:Is there a celebrity you would like to be your next guest?
Marlo:Kanye West! He would shake my closet out, wouldn't he? I love Kanye because I feel that he is different like me, he is real, we are just from a different planet. I just love real people so I would just love to have him in my closet.
TI:What do you think about his collection?
Marlo: I love it. It is not as glamorous as I usually like but you can make it glam. You can add sequence or rhinestones to it. I would wear one of his shirts with a five inch heel and would make it look a little more fabulous. Its different, it reminds me of Rick Owens a little bit.
TI:Who were your fashion inspirations?
Marlo:I live in magazines , I look at what is going on and I look at my closet and I get in my zone. I am not really  inspired by anyone, I love all designers. I just do Marlo thing.
TI:If you would have to trade your precious closet with someone who would that be?
Marlo: That's easy. That would be Carrie Bradshaw from Sex and the City. She just owns it and that is what is important.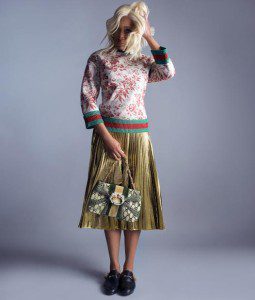 TI:For those that can't afford high fashion but rather just few basic pieces… what are 3 main things you advise them to get?
 Marlo: Definitely invest in a black pump, five inches or higher. Jimmy Choo, Manolo Blahnik,Christian Louboutin. If on a budget Steve Madden. Go to Macy's and just get a nice classic pump.
Second would be a nice bag. Lady like bag or a nice clutch. Shoes and a bag change the look of everything!
Lastly a black dress and you could buy that anywhere. From J. Crew to Bloomingdales. A nice fitted black dress.
TI:Pick one luxury habit of yours you would never give up on?
Marlo:Being too much and over the top. Dramatic style with some bling on top of it.
TI:What's next for Marlo?
Marlo:Hopefully you will see me back on a television screen and I am working on a lot of fashion products. I am not going anywhere, I am staying in the fashion world. I am just taking it to another level. Here to stay!
Marlo Hampton and celebrity photographer and video director Derek Blanks collaborated for iconic 40th birthday photo shoot. Hampton embraced her alter ego tastefully posing nude and with a blonde wig for this high art and fashion shoot.
[slideshow_deploy id='2657′]