Lollapalooza, one of the USA's biggest music festivals, just wrapped up in Chicago. And a lot happened: there were huge, maskless crowds, lineup switch-ups, and surprise appearances. 
Their big name performances included Miley Cyrus, Young Thug, Post Malone, and Megan Thee Stallion. As one of the country's first big music festivals since the COVID outbreak, no one's surprised that it got a little crazy. Here's what went down.
Lollapalooza COVID Concerns
Going into the festival, guests had to show proof of vaccination or a negative COVID test, according to Buzzfeed News. They were also supposed to wear masks indoors. But since most of the festival took place outside, almost everyone went maskless. And, Buzzfeed says, there was an estimated turnout of 100,000 people.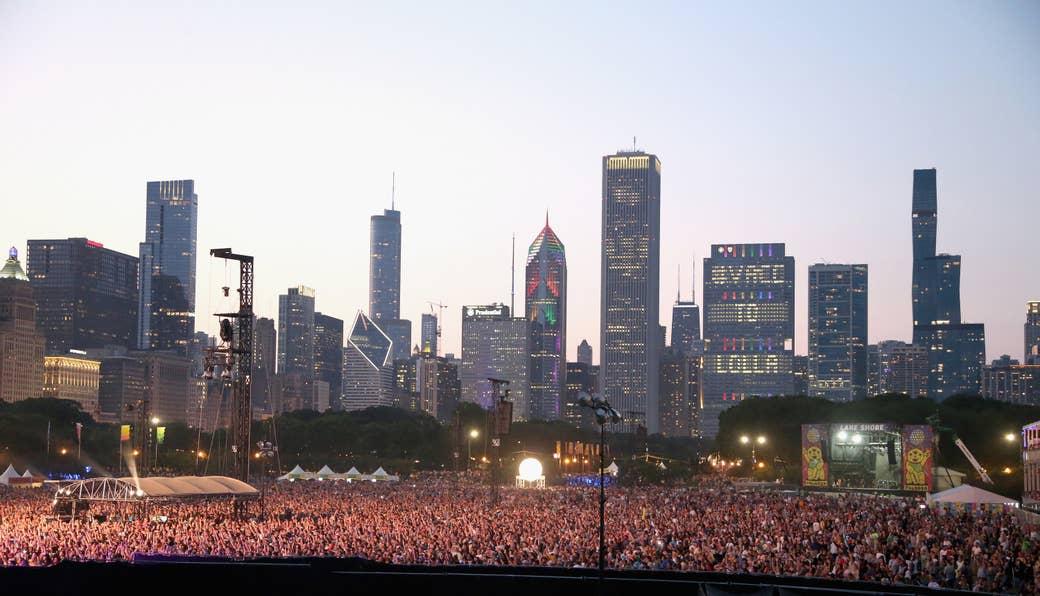 It's unclear if the festival will cause a COVID boom in the area. But with the new, more contagious Delta variant, it's possible that Chicago will soon feel the consequences of such a massive gathering.
Surprise Switch-Ups
In a last minute lineup switch, Lollapalooza replaced rapper DaBaby with Young Thug after his recent homophobic comments. 
"Lollapalooza was founded on diversity, inclusivity, respect, and love," the festival said on Twitter. "With that in mind, DaBaby will no longer be performing at Grant Park tonight."
In another shocking lineup change, Machine Gun Kelly did a surprise set on Saturday. He performed songs like "Kiss Kiss," "Bloody Valentine," and "Misery Business," according to Vulture. 
During the performance, Megan Fox, his girlfriend, watched from an elevated box., and festival guests were starstruck. But his performance got a little weird, (as things with MGK and Fox often do). Kelly ended his performance with an interesting parkour routine, complete with him hanging upside down in the rafters. Nobody really knows why.
The next big music festival is our very own– Governors Ball is coming to Citi Field Sept. 24-26. It usually has around 100,000 guests, just like Lolla. And it's already controversial because it won't be on Randalls Island like it normally is. I can't wait.