With colder weather approaching, I am remembering my fun trip to Martha's Vineyard, a historic landmark perfect for weekend getaway! We rented a nice beach house and bicycles to get around the island. Here are some of my favorite things to do on this gorgeous island…
If you are looking for a nice seafood restaurant, you can try the Atlantic Fish & Chop House. You are surrounded by water which gives you that yacht-club vibe; the food is fresh and the environment is friendly. This chic place turns into a lounge with a live band so the party can continue.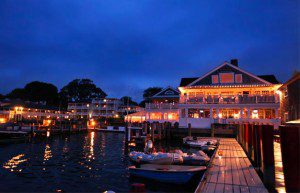 In the mood for shopping?  You can walk the cobble streets of Edgartown, while venturing into many cute boutiques. What I love is everything is walking distance from each other.