The Kentucky Derby is well on its way! Get ready to watch the most popular horse race on Saturday, May 1. The stiff competition is filled with 20 horses aiming for the trophy. But sights aren't only set on the grand prize. The event is known for its attire, too. The race is filled with high bidding and even higher stylish hats. The style of the derby is just as important as the horse jockeys. Personalities shine through with dramatic flair. So, what style of hats can you anticipate this year?
A True Southern Belle
Southern-inspired fashion is a must at the Kentucky Derby. Its classic style frequently appears in the crowds. Some of these Stylishhats feature wide brims and floral accents. Other popular detailing includes feathers and tulle.
A Bird's Eye View
Another popular style is the birdcage-inspired look. These hats are the opposite of the usual oversized accessory. Instead, the style doesn't go past the ears. But, this gives a more modern fashionable take on the classic headpiece. It can also feature ribbons and smaller feathers.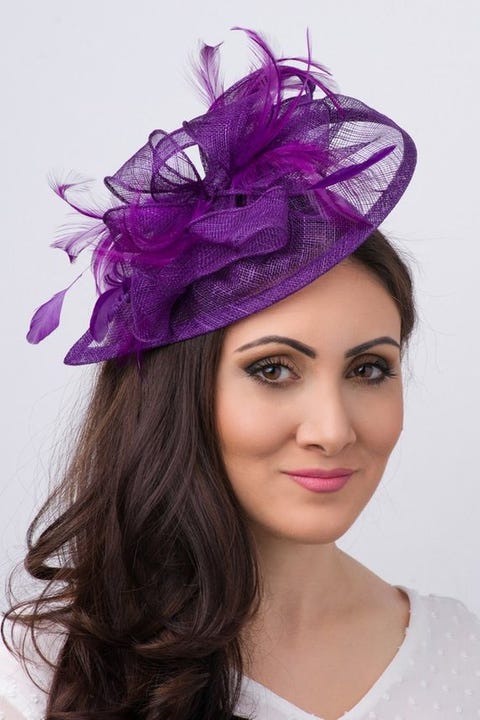 Stallion Supremacy
Some ladies keep their looks casual and demure. Others go for the extraordinary. Many keep the theme of the Kentucky Derby throughout their attire. These on-the-nose Stylish hats include horse names and stuffed horses. Some even sport plastic horses on the Churchill Downs racetrack.
A Floral Affair
April showers bring derby flowers! Flowers are common details on hats. It's feminine and eye-catching. But the best part is seeing just how far guests will push the limit. Many keep the accent to a minimum. But others encompass their entire head with flowers. No matter your preference, it's a simple way to incorporate the spring season.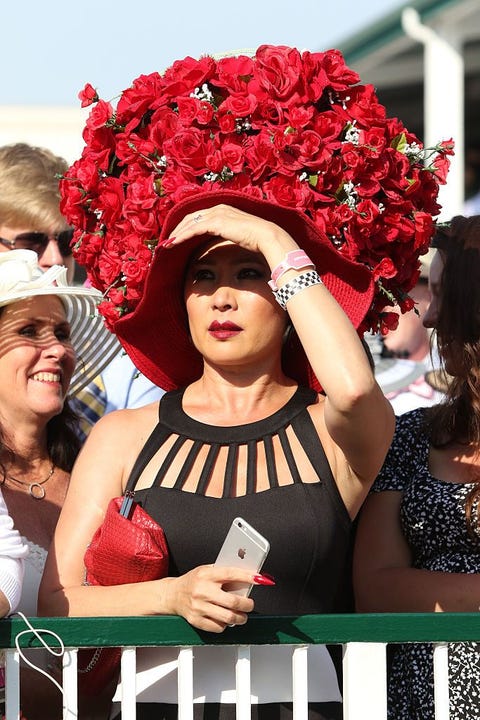 Theme: Free For All
The two-minute race is supposed to be fun. So, many attendees embrace that joy through custom hats. These include a more eccentric take on the accessory. While some pay homage to the Churchill Downs racetrack, others emulate popular movie characters. An easier theme is sticking with a color palette, complete with feathers and tulle. Some of the more dramatic themes include cocktail drinks, plastic dolls, and flamingos.