Being proficient in online dating is like speaking another language. And just like having an English accent, it can get you laid. What? Just like all our favorite reality TV stars, we didn't come here to make friends… But even if you did, you will never find your BFF if you don't have a profile they'll want to meet in person. Some are more obvious than other, yet we still see each mistake happening everyday. Don't let your profile become another swipe left or a screenshot or a meme or whatever kids are doing with lame profiles nowadays. Here are the 7 dos and don'ts to dating online.
1. Show some face 
Such an obvious rule, it's disappointing this is still an issue. It's not about being shallow, but physical attraction is a part of any kind of romantic relationship. Time's Up for gender inequality, and time's up for no clear face pictures! Tinder is not a glory hole. You don't need professional photos. Just take some freaking selfies for the love of God, Joan Rivers.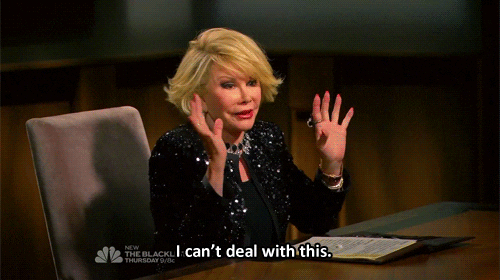 2. Only your family on Facebook wants to see group photos
It's already bad enough there's singles out there concealing part of their face with glasses or a fedora, but, even worse, are those hiding in a group of people, especially if they are more attractive. The two highest polled disappointments this year were the lack of Donald Trump's impeachment and potential love interests turning out to be the friends of the person you matched with. It's like thinking you won a Mercedes, then receiving a Honda.

3. Don't share your life story 
Initially, online dating is suppose to be fun and light. Potential spouses don't need to know that you're considering them that. Do not discuss your recent heartbreaks, your failures and flaws as an individual.  Unveiling your imperfections should be an art and done in moderation, preferably during cocktails, unless part of those imperfections is being an alcoholic. And save the real dark stuff, that will send a shrill up their spine and make their mother cry, for until after marriage, maybe, the honeymoon?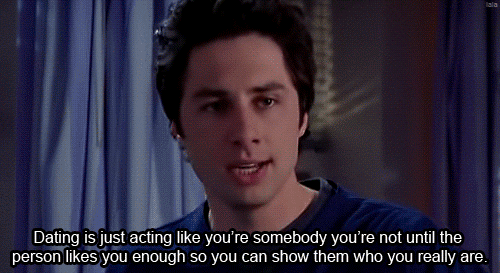 4. A mutual match doesn't mean mutual interest 
The most disheartening aspect of dating apps is that, sometimes, you'll match with someone great, send them an even better introductory message (that you had a few friends and an old college professor proofread) and then receive no response. Naturally, you wait a few days- not eating, sleeping or really living – waiting for them to write back. Maybe they are out of town, maybe they lost their phone, maybe they died. These are all better alternatives to what the truth really is. They swiped right, but, after further consideration, they are not interested. It's more plain and simple than the mind of Sarah Palin – do not miss out on other potential matches because you are so focused on one that is clearly going nowhere. No one said online dating was painless. If Rose was able to let Jack go (rather quickly), so will you.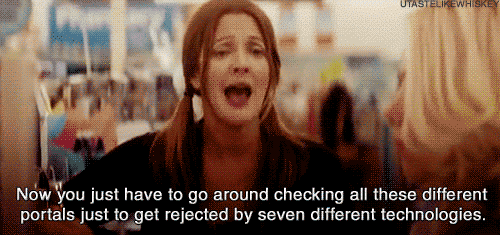 5. The world is big, but Tinder is small 
Be prepared to come across acquaintances, old coworkers and that one high school crush you never got a chance with. Either use this as an opportunity to spring up old flames that were never ignited or very politely and professionally scroll to the next. Do not feel the need to message them or bring this up in person. It should be ignored and never mentioned like your lover accidentally farting in bed.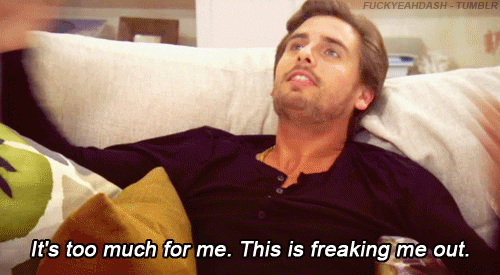 6.  Be open minded
This doesn't mean to open your legs to just anyone, but don't be so focused on a set criteria and checklist. You might be surprised to find out that you have more than one type. Also, don't limit your profile to no hookups and possibly miss the model looking for some fun. Because, sure, you require three dates before sex with most men. But this isn't any man, it's a model.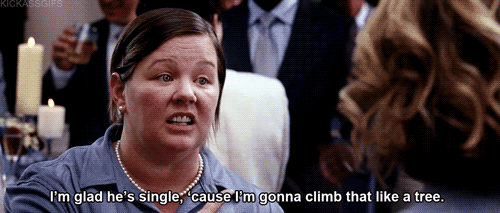 7. Hard to get won't get you laid 
This might work in real life, but in a sea of millions of singles online, you'll never catch a fish if you don't throw in the bait. Dating apps are not the time to be snobby, dry or uninterested, especially to the person you're actually interested in. It won't make them more attracted to you, it'll just encourage them to move on to the next match. So, you might want to follow that "hi" with a "whats up?"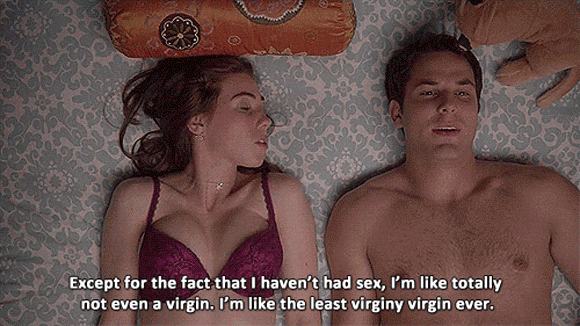 If all this fails, then it might be time to throw in the blanket and accept that: He/she/it is just not that into you. Just like the movie, it sucks. But you have to tell yourself whatever lie is needed to feel better and move on to the next. Because that's the amazing part about online dating, there's always a next, that is, if you want one.