What has he been doing these past two decades.. you may ask? Well, he has been branching out into international endeavors, strengthening customer relationships, and cultivating a sustainable business model! Hall's return to New York City and NYFW was anticipated! He did not come to play with his Spring 2022 collection, "Brushstrokes"! Taking a page from the 1930's Parisian elegance scene and Christian Berard's painting style and interior designer, Jean Michel-Frank, Kevan Hall creates a beautiful highway that connects fashion, theatre, and interior design. This is how he created these beautiful silhouettes for the modern woman. Whether through fabrics or colors, brushstrokes pop out at you! Speaking of colors, the colors in this collection were fantastic; He uses coral shades, alabaster, lavender, celadon, and fuchsia. Here are three looks that we think were the best! 

Petal Brushstroke Jacquard Cropped Trench with Bootleg Pant
This look screams 21st Century woman boss! I mean, this two pice suit is so amazing! Every woman should have a piece like this in her closet! The way the jacket cinches the waist, yet the model still looks classy! Down to the colors, the coral shades were the perfect blend of modern and business!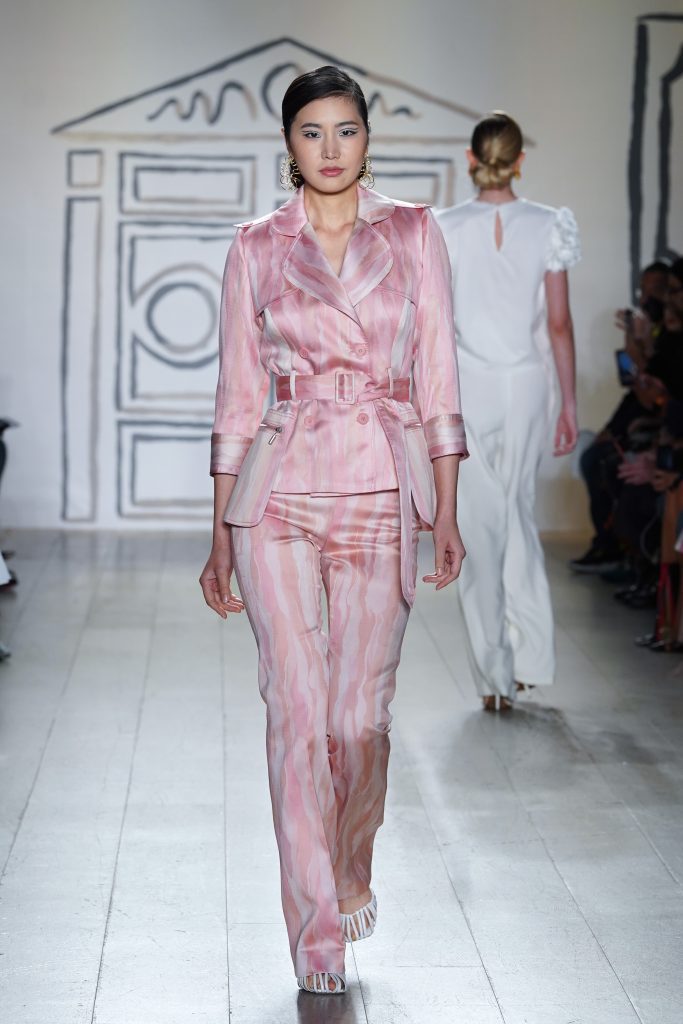 Fuchsia Organza Peony Print Draped Bustier Gown
This Fuchsia dress is absolutely to die for! It's so vibrant and flowy. This dress has the potential to fit for many different events! The way the dress flows, but the model's shape is still visible, is just perfection! It 100% embodies this theme of brushstrokes!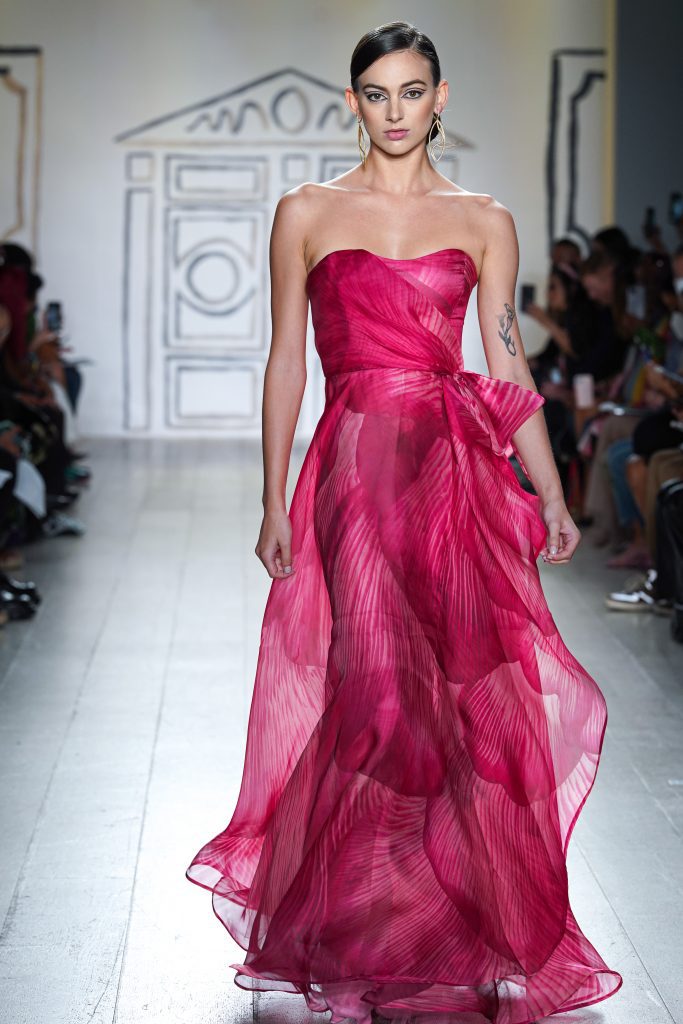 Nude Tulle Feather Embellished Opera Gown
This look is absolutely stunning. The high neck and the way the dress falls and so graceful fits the model really encapsulates the whole idea of the line being made to outline the women's body. The dress also looks like a brushstroke on a nude canvas. The embellished silver pieces are placed with the feathers; it feels like a work of art!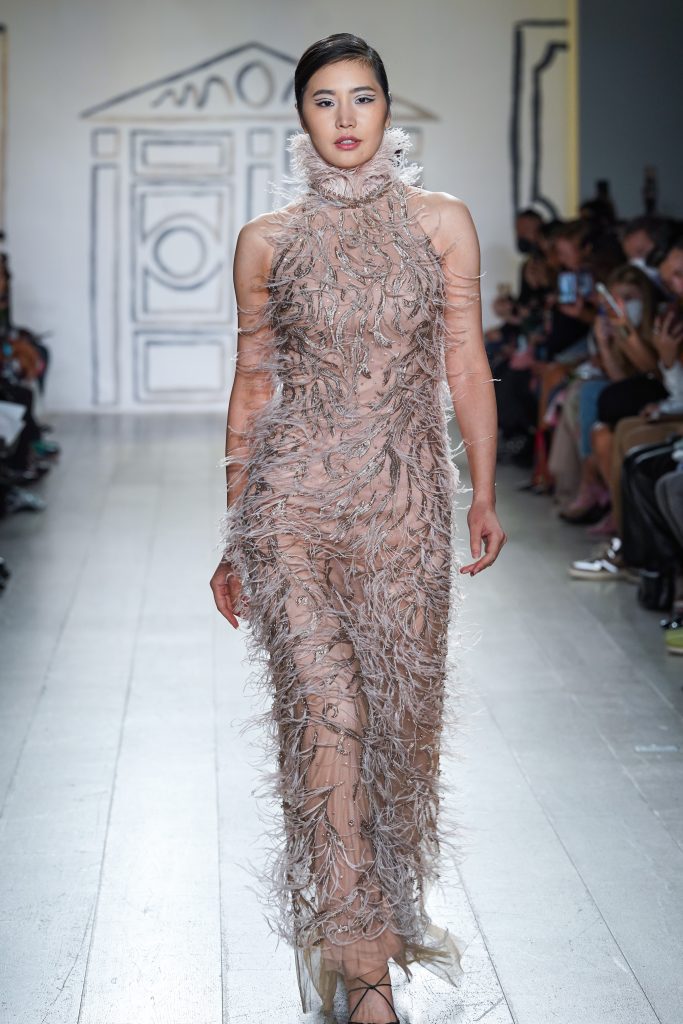 Takeaways and Trends
The main takeaway that this Kevan Hall shows us is that women can take a modern twist with their fashion. Whether it's through color or fabric, there are ways to spice an outfit! The trend that will significantly impact Spring 2022 fashion that I saw from this show is that the pantsuit is back! Expect to see more women reclaim the pantsuit! Dress that flow and have a pattern that will defiantly be present! Lastly, the high neck! Weather on a dress or a top will be a staple in every women's closet next season!
In attendance at the show were many fashion legends including Teri Agins, Constance White and Harriette Cole. Fellow designers Byron Lars, Sheila Gray, Sergio Hudson, Epperson, as well as many from Hall's organization the Black Design Collective were out in support. Steven Kolb and CaSandra Diggs from the CFDA were in attendance, as were Belle Bakst, Caroline Vazzana, Chris Lavish, recording artist Nicole Henry, and Lindsey Coffey – Miss Earth 2020. Hall also worked with iconic model Coco Mitchell who graced the runway to the great applause of the crowd. We have an exclusive interview with Coco you might want to check out !