Couples look forward to private moments with one another. With busy schedules, it's one of the few times partners can truly enjoy one another's company. But covid-19 has interrupted these special plans. Restaurants continue to have limited capacity, while other businesses remain closed altogether. But, who says your romantic evenings cease to exist? Just because the pandemic persists doesn't mean it's the end of your plans.
RUE Media Group's editorial director Kelli Lamb is knowledgeable on trends—and date nights are no exception. Lamb knows how to set the mood with the smallest detail. With her background in lifestyle and home design, the options are endless in creating safe, socially distanced, or at-home date nights.
"Before the pandemic, my husband and I loved going on a date. We'd try a new restaurant in the neighborhood, or grab a drink downtown before catching a concert. Now, we try to keep the same spirit alive with at-home ideas."

-Kelli Lamb
Here are 5 of her personal tips to bring romance to your home with Kelli Lamb's tips for a memorable date night.
1. Outdoor Dates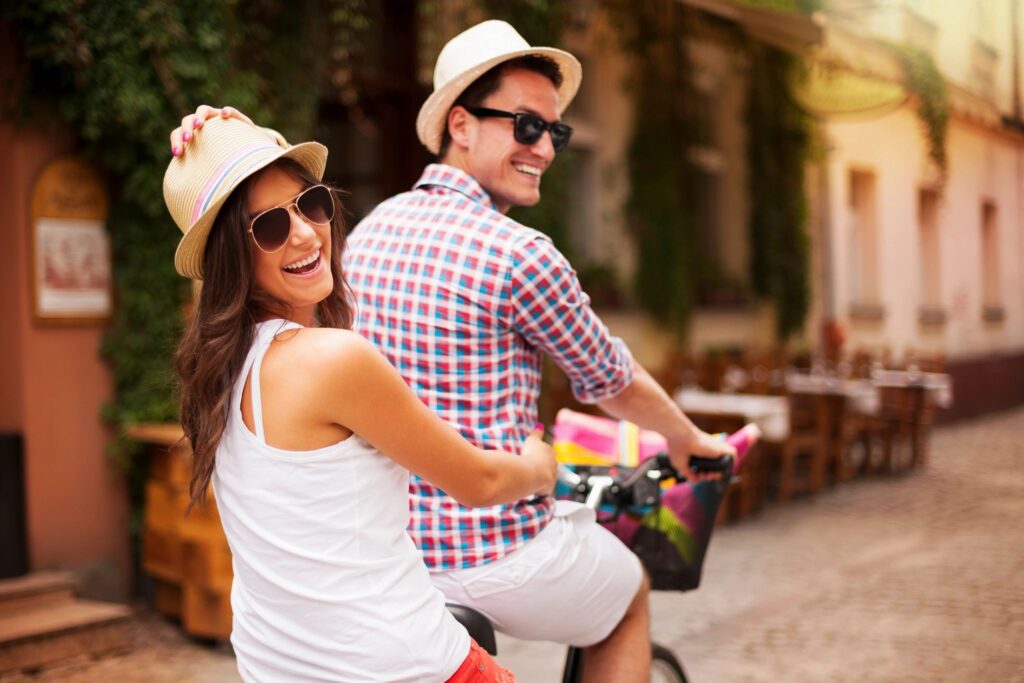 Dates don't have to be dinner and a movie! For those seeking some adventure, explore what your state has to offer. Nature hikes are a simple way to enjoy the outdoors. To ensure safety, Lamb noted unique timing to avoid crowds. "We researched a few hiking trails and found one that was a bit out of the way, ensuring there wouldn't be crowds on a Saturday morning."
Plus, it can easily be transformed into a picnic with a view. She said, "We packed the usual necessities (water, snack bars) but added a bottle of Prosecco and fresh orange juice to enjoy with the view at the top. It was one of the most romantic dates ever, and one we'll continue on post-pandemic!"
2. Stay-at-Home Spa Day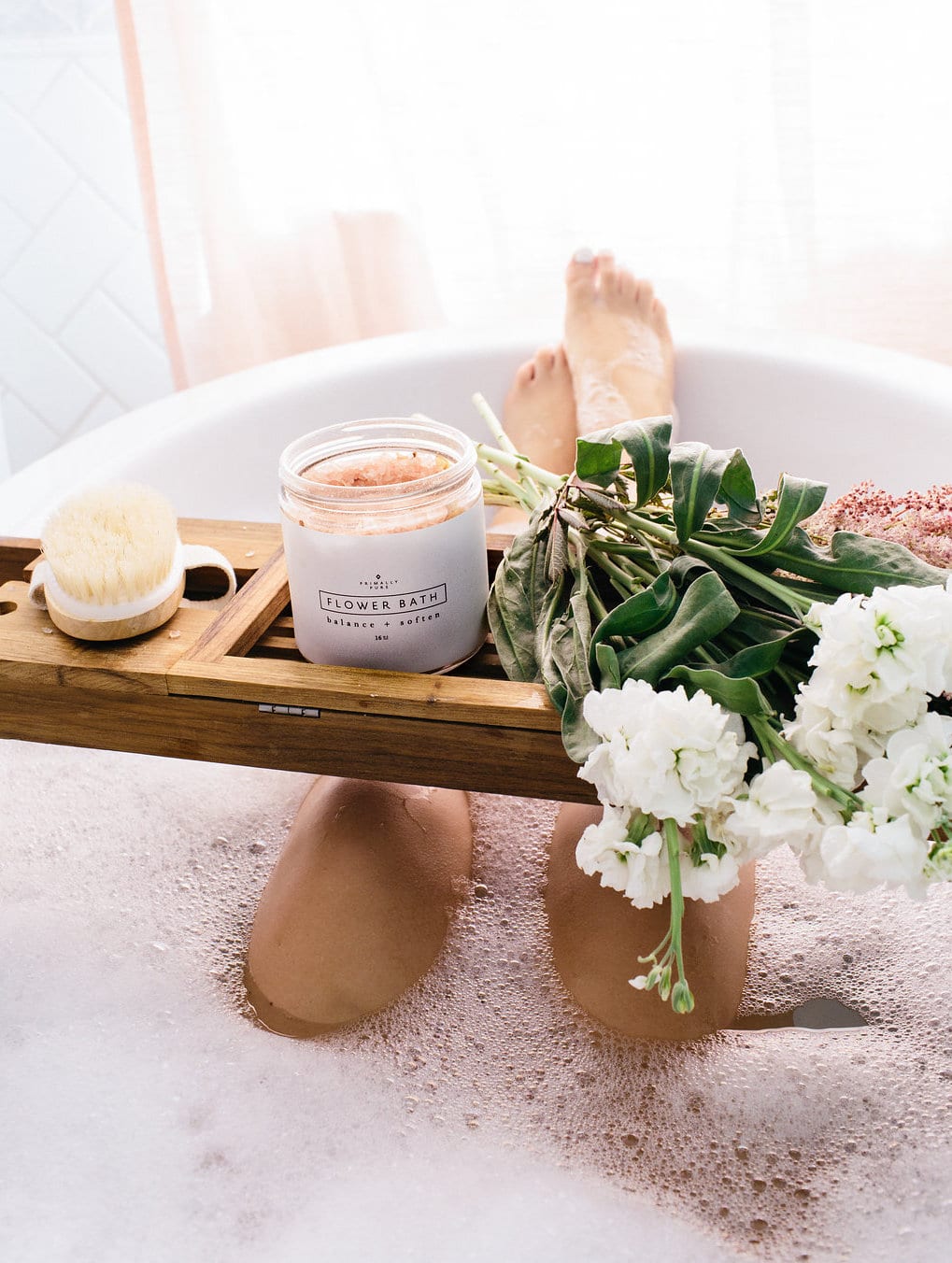 For a bit of self-care, indulge in your own spa day. You and your loved one can don plush robes and set the mood with calming scents of lavender. "We realized we had everything we needed to bring the spa to our home! We put on fluffy robes and a spa playlist from Spotify lit a few candles and made a spa-inspired cocktail with cucumber-infused vodka and soda water," said Lamb. Candles are an inexpensive addition to bring relaxation to your home. But be sure to dive fully into the soothing moment. "We took turns doing face masks and giving hand and foot massages. It felt a little silly at the moment (and I'm sure he'll kill me for sharing!), but it was incredibly relaxing to prioritize self-care together."
3. Decorative Plating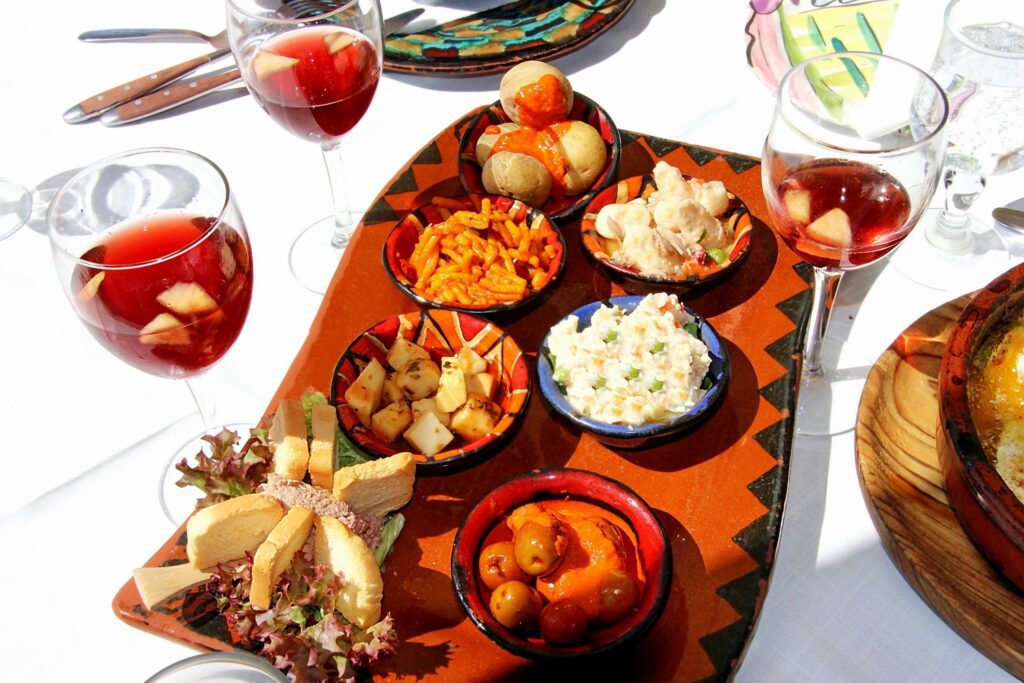 Eating out doesn't look quite the same anymore. But takeout isn't the most attractive visually, either. So, why not make your takeout look like you're at your favorite restaurant? Utilizing decorative plating can elevate your meal without breaking the bank. Lamb says, "One of our favorite neighborhood spots, All Time, would bring out warm chocolate cookies on a small cheese board at the end of the meal. We've adopted a similar approach on weekends, presenting fresh baked cookies on one of my etuHome mini charcuterie boards with a small side of milk."
4. Crafting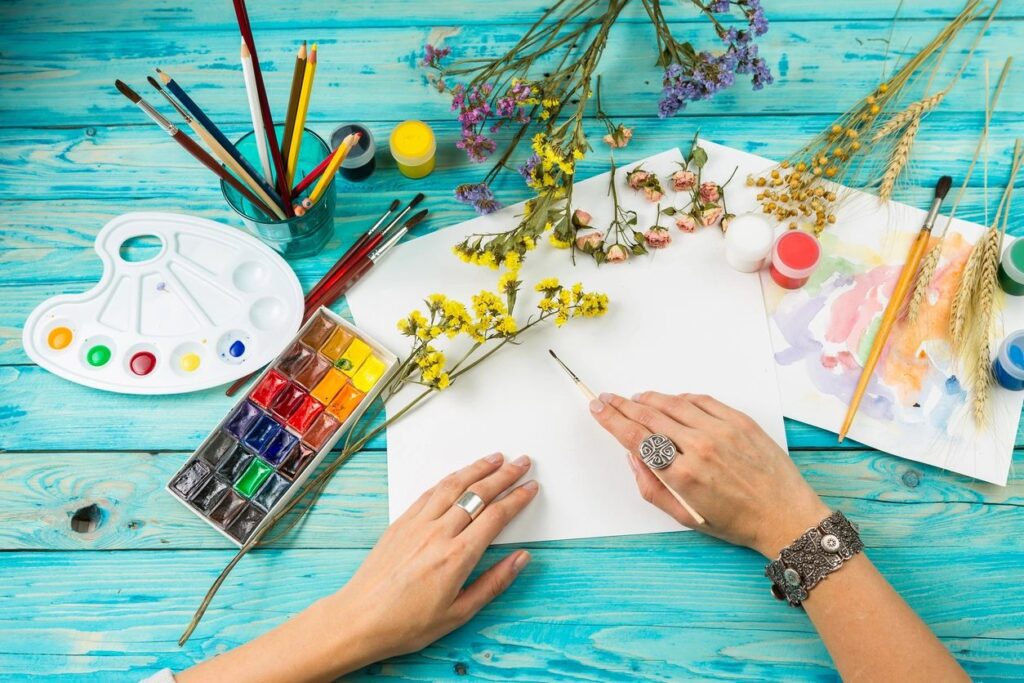 If you're unafraid to get messy, crafting might be a great date option. From drawing to pottery, the options are endless. Not sure where to spark some creativity? Pinterest and TikTok always have the latest trends of arts and crafts. Lamb said, "We jumped on the tie-dye trend! We ordered a kit online and pulled out a few items that we wouldn't mind ruining — t-shirts, socks, and a few tea towels."
But don't limit yourself to your nearby table, head outside with a food spread! "We set up in the front yard for a few hours with a great playlist and a bottle of chilled rosé. It was really fun to connect away from our phones and the television." Even if it feels juvenile, it's a great way to release some stress with your partner.
5. Cooking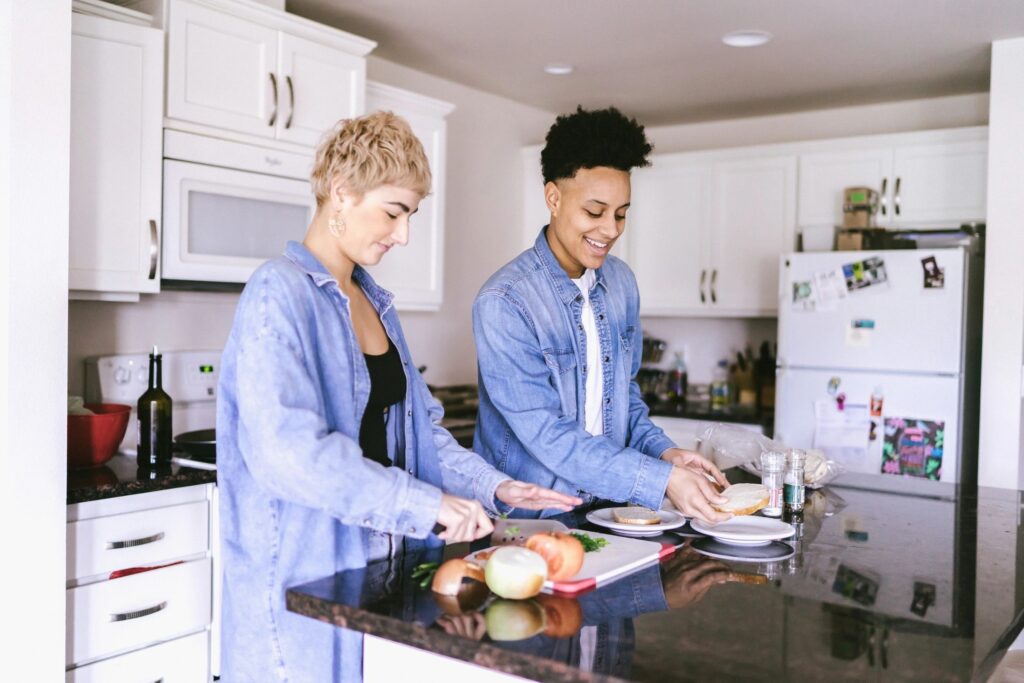 If your love language includes acts of service, cooking should be a fun bonding moment! Not to mention, a delicious meal can be shared together. But what if following recipes aren't your thing? Lamb suggests finding online classes. "Airbnb has more than vacation rentals — they have a program called Online Experiences where you can book different virtual classes." With these options, you can learn from talent all over the world. "My husband and I are looking forward to a pasta-making class from a chef in Rome!"
Have a very memorable date night!
Kelli Lamb, Editorial Director of RUE Media Group, a leading home design and lifestyle multi-platform media company. Kelli regularly speaks at home design conferences and shares the latest trends in style, decorating, and color to RUE's social media platforms.