One of the most globally anticipated award shows of the year, the 44th annual International Emmys took place last Monday at the New York Hilton. After our own annual ritual of choosing an outfit, getting ready, snacking in case we don't like the food, and breaking up with our significant other to be fabulously single for the stars, Pop Style TV was ready to hit the red carpet.
Thankfully, we weren't alone on the carpet. The freezing cold and strong winds were there to keep us company. Much anticipated arrivals, such as Tony Goldwyn, Damien Lewis, Christina Ricci, Alan Cumming, Shonda Rhimes, Christiane Paul and countless more, shortly arrived, all lavishly dressed and seemingly cold. Stars, they really are just like us! Though, as one would expect from actors, they were better at hiding it for the paparazzi.
Of course, like any other award show, there are two competitions going on. The first, of course, is the one chosen by a select group of people, who decide upon the winner of each award. The second is up for grabs, mostly because it's anyone's game and can change across channels. Yup, fashion. Who wore what and who looked best? We've decided to stick to what we know and chose some of our favorite red carpet looks.
Minimal, classic and some sheer? It must be Christiane Paul, winner of Best Performance by an Actress for Unterm Radar (Under the Radar).
Actress, Jodi Sta. Maria, slayed in an all-white gown, covering her arms and neck, opting to show some cleavage instead.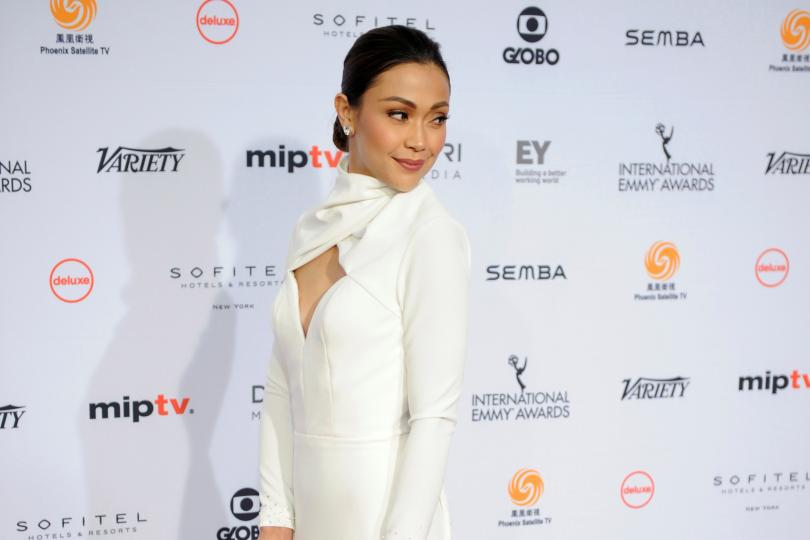 Wearing a very light pink, beautifully patterned gown, Sarah Rafferty exuded the elegance that only Sarah Rafferty can exude.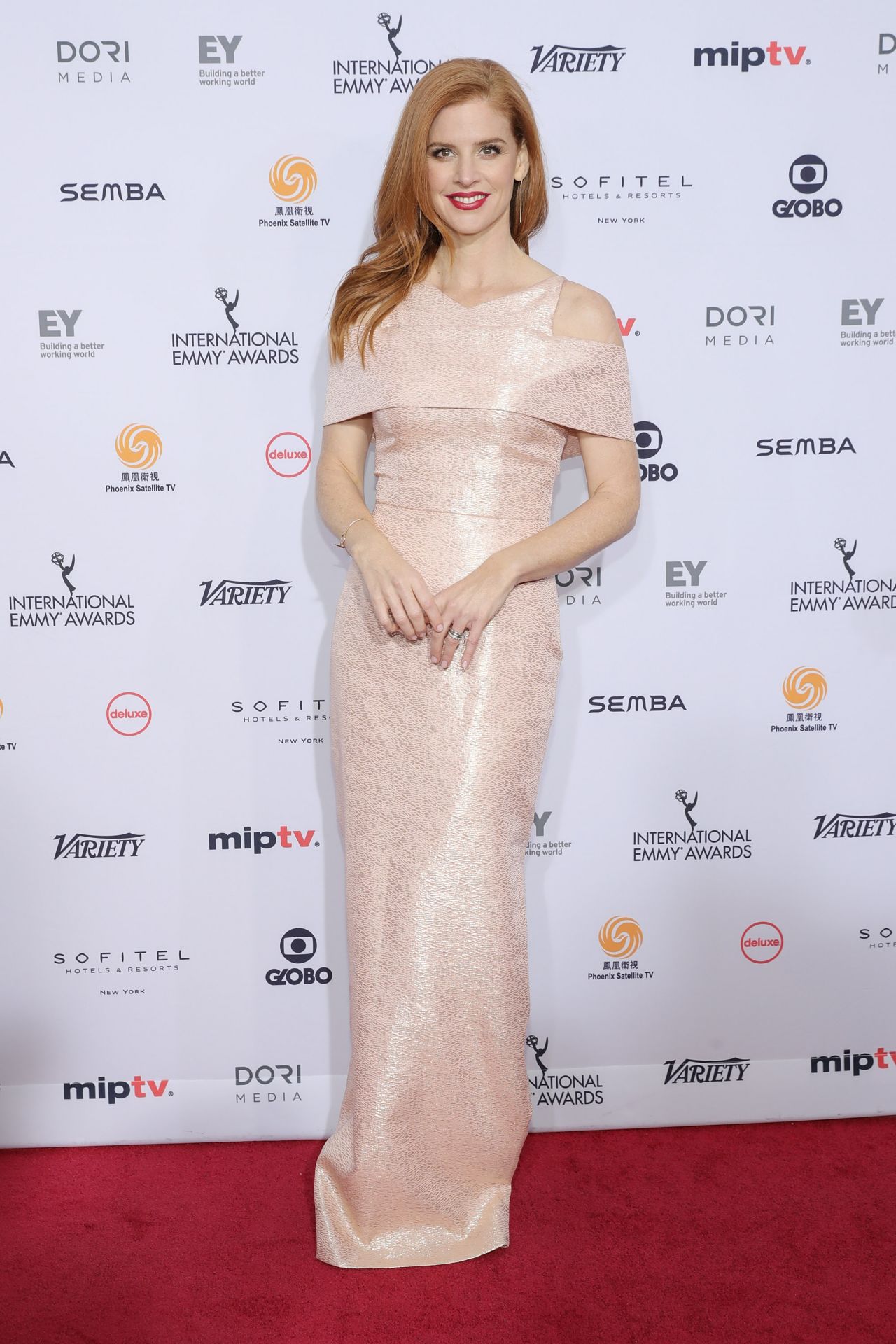 Though at first a bit boring, we're actually loving this more serious and gothic-like look on Christina Ricci. The simplicity works because all the attention should be on her legs.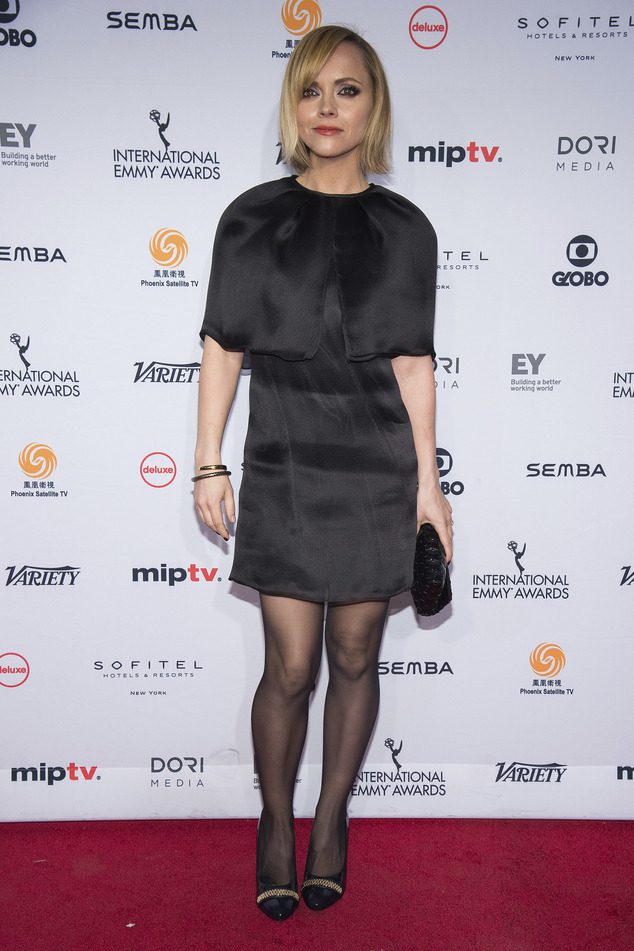 2016 INTERNATIONAL EMMY®   AWARD WINNERS
Arts Programming
The Man Who Shot Hiroshima
WOWOW INC / Kmax Co.Ltd.
Japan
Best Performance by an Actor
Dustin Hoffman in Roald Dahl's Esio Trot
Endor Productions Ltd / Red Arrow International / The Weinstein Company
United Kingdom
Best Performance by an Actress
Christiane Paul in Under the Radar
Enigma film / Westdeutscher Rundfunk / ARD Degeto
Germany
Comedy
Hoff The Record
Me & You Productions
United Kingdom
Documentary
War of Lies
Zischlermann Filmproduktion
Germany
Drama Series
Deutschland 83
UFA Fiction / RTL Television
Germany
Non-English Language US Primetime Program
Francisco, El Jesuita (Francis, the Jesuit)
Anima Films / The History Channel Latin America / Telemundo / Claro Video / DirecTV
United States of America
Non-Scripted Entertainment
The Great Swedish Adventure
Meter Television / SVT – Sveriges Television
Sweden
Telenovela
Hidden Truths
Globo TV
Brazil
TV Movie/Mini-Series
Capital
Kudos / BBC One
United Kingdom