It gets quite hectic during New York Fashion Week and it is important to choose wisely.  Fashion week veterans like POP Style TV know which fashion shows will always deliver. Top of the list – The Blonds. Super Stars like Britney Spears, Beyoncé, Lady Gaga, Cardi B and many others turn to designs duo Phillipe and David in order to achieve the incredible shine while on stage.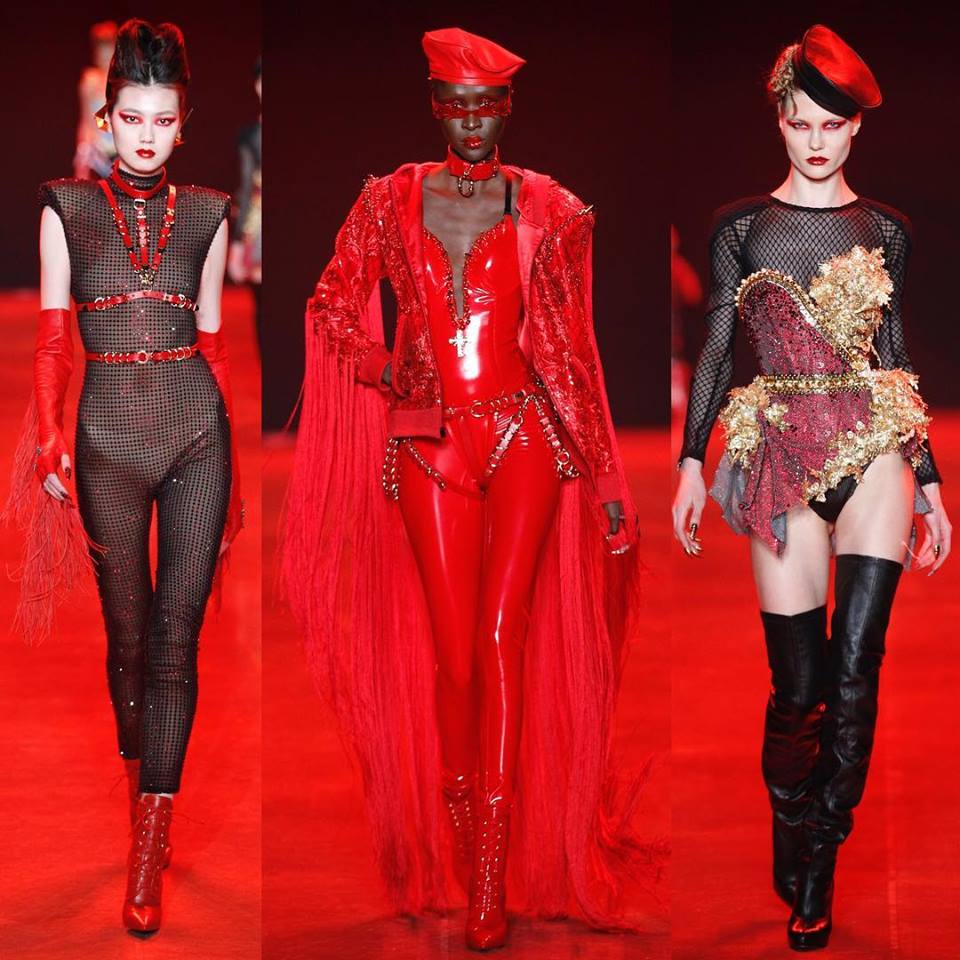 The Blonds silhouettes would not be sparkling to perfection if they didn't have an incredible partnership for the past four years with Preciosa crystal. Preciosa was built on almost 500 year old glass making tradition that originated in the North Bohemian region of Czech Republic, today known as Crystal Valley. With the debut of an incredible Blonds collection, Preciosa's stunning new Crystal Net was presented along with more then 30,000 stones, worth over $15.000.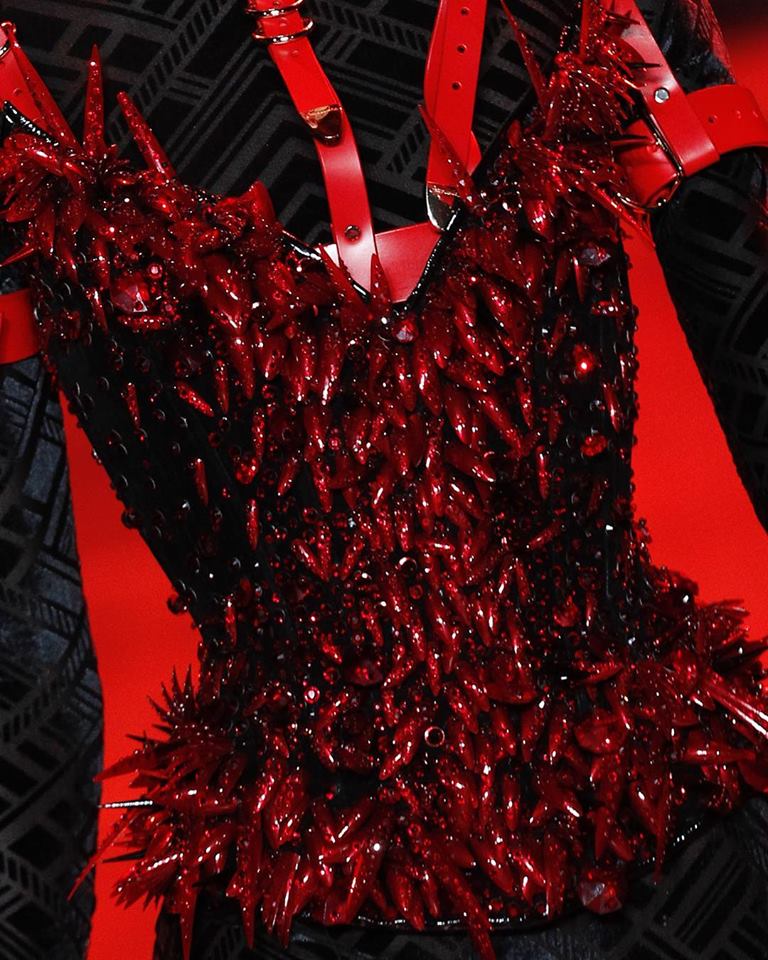 We were able to get a backstage look before the show and seeing the collection up close was equal to an art gallery experience. The collection was inspired by the eternal human conflict of good and bad and best brought to reality with various sizes of Siam, Volcano and Lava and Red Flame crystals for jumpsuits and corsets.
"The primeval conflict of good versus evil as a driving force in art, literature and film is the inspiration for this collection. Renaissance-era frescoes, allegorical poems such as John Milton's "Paradise Lost" and Dante's "The Divine Comedy," as well as Kenneth Anger's 1972 film, Lucifer Rising, all served as distinct forms of inspiration" -David Blond