Those with public influence have a unique ability to spread awareness and influence mainstream culture. Even the touchiest subjects can be transformed into an open conversation! As people become increasingly aware of this, it has become a growing phenomenon for celebrities to bring up social issues including mental wellness and self-care.
Over recent months, there have been a significant number of influencers and celebrities who have made it a mission to actively show support for better mental wellness. To show support for such actions, here are showcased four individuals who are doing the most for mental health awareness.
Taylor Tomlinson
A candid female voice in the comedy, Taylor Tomlinson has been consistently outspoken on issues of mental health. She is unapologetic about her experiences with depression and anxiety on social media. Her jokes have a relatability that makes it easy for others to feel understood as they laugh at their own struggles.
As one of the comics who in the podcast show, Self-Helpless. Tomlinson also offers simple yet helpful self-improvement advice. On the podcast, she along with Kelsey Cook and Delanie Fischer discuss issues related to things like boundaries and self-healing. Both are key components in a healthy mental state.
Demi Lovato
There is a clear sense of bravery from Demi Lovato as she speaks openly about her personal experiences with mental illness. Like Taylor Tomlinson, she uses social media to show support for those seeking therapy and acknowledge the mental health impacts of the COVID-19.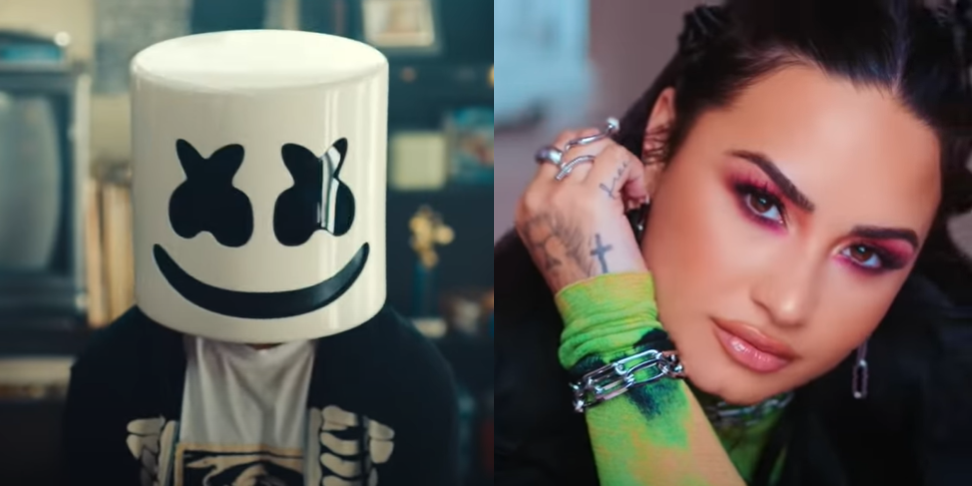 As a singer, Demi Lovato is able to share a special sense of comfort and encouragement through her music. On September 10th, Marshmello released a collaborative song with Demi Lovato called OK Not To Be OK. It was truly a unique way to bring awareness to the non-profit movement, Hope For The Day. Its mellow sound and encouraging lyrics make the song perfect for those certain rainy days.
Jameela Jamil
One of the most influential figures in mental health awareness has been Jameela Jamil. Through I Weigh, Jameela has helped to spread a culture of self-acceptance and inclusivity. When considering the mental health of society, these are undoubtedly key factors.
In a recent conversation with Lizzo, another influential figure in body positivity, Jameela shows a demeanor that is straightforward yet welcoming. The half-hour interview was easy to watch while being insightful.
Through her actions as an established influencer and actress, Jameela shows a rather rare sense of proactiveness that is not commonly seen in other celebrities.
Doing What You Can
In order to improve society's perception of mental health, social media can be a powerful tool to break the stigma around getting help. This is evident from the three celebrities who truly show how much positive effort can be made through their actions.
But at the end of the day, the number of people you can help should not be considered a competition. Even if you have only a few followers, by posting resources and encourages practices of self-care, you can unknowingly provide the help someone needs to overcome their struggles.