With plenty of people still stuck at home many have been seeking for ways to entertain themselves, whether that's through a new hobby or a Netflix binge. You might also find yourself on a YouTube rabbit hole, and for us that has come in the form of actress Brie Larson's channel.
In case you're unaware, Brie Larson is an academy award winning actress that is also now a leading lady for the MCU as Captain Marvel. Brie started acting at 18 but really began gaining recognition in 2014-2016 for her acclaimed performances in films Short Term 12 and Room. Since then, she continues to star in franchise films and dramas, as well as dipping her toes in co-writing and directing. With the start of her YouTube channel, fans get to see a different side of the actress. Let's go behind the flashing cameras and take a look at one of Hollywood's most popular actresses live from her own home.
The Content
Brie's content falls into a sort of lifestyle vlogger category with Q&A, storytimes, and DIY videos. She's shared workout videos, cooking videos, and much more thus far, and it's clear she's not sticking to one specific type of video. There's something for everyone.
Two of Brie's most intriguing videos are her audition story-times. Part 2 just premiered at the beginning of September and both show a candid and eye-opening take on the reality of working as an actor. Brie is well established now, but the amount of roles she auditioned for will shock you. Before she was an academy award winner and Captain Marvel, she was in and out of auditions. To see someone as successful as her talk about some of her biggest disappointments and triumphs throughout her career is inspiring for other aspiring actors, and a side of Hollywood we don't always get to see. She also gives some great tips and insights based on the knowledge she has accumulated over 20 years of auditioning.
A New Kind of Celebrity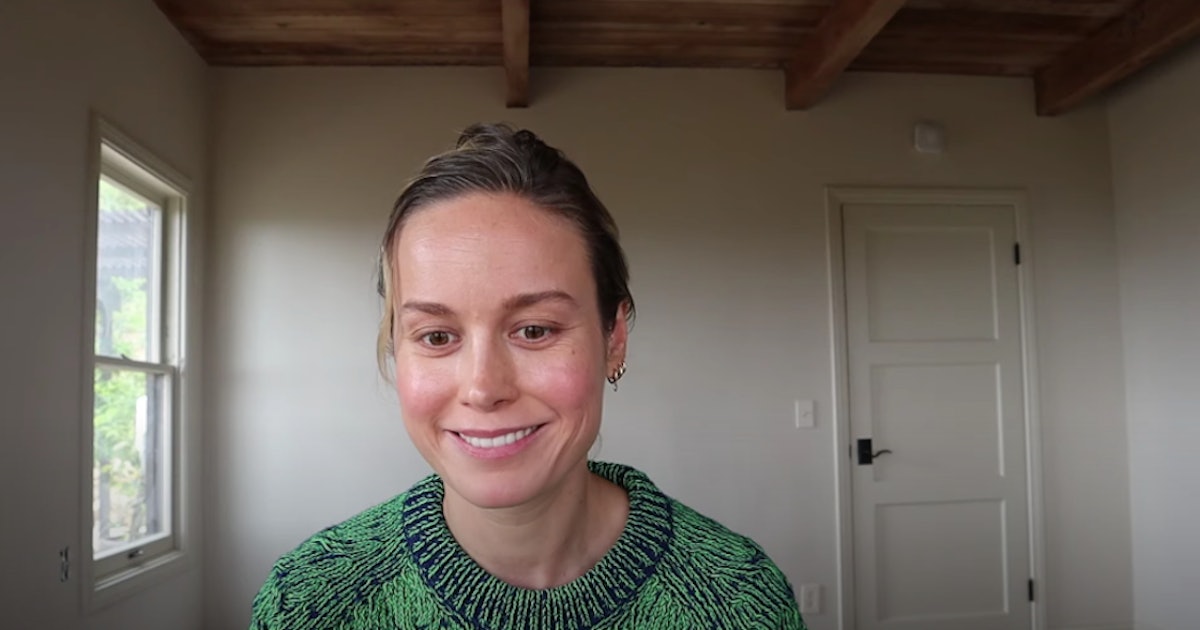 Many celebrities give fans a very curated and edited version of themselves, but seeing someone like Brie on YouTube feels candid and authentic. There is a reason why the big YouTube stars have such dedicated followings, and that is because the very format of a platform like YouTube connects a creator and their audience more than an Instagram or Twitter account can.
Regular celebrities can't always achieve that same level of interaction with their fans. Aside from a few exceptions, it's rare to see a famous actor uploading regularly on YouTube. Any video content they might produced is more polished, with a standard YouTube video, it's just them and the camera.
Even if you aren't a huge fan of Brie's, it's fun to see celebrities using the pandemic to explore other mediums outside of an Instagram post or tweet. Perhaps more and more famous people will migrate to YouTube to connect with even more fans in a low-stakes, authentic way.
Cover photo: Canva