The 2021 BAFTA concluded this weekend. Some of the most coveted films of the year faced one another for the prestigious award. The ceremony overlapped for two days. These awards are also unique in their voting. The films undergo up to three rounds in the voting process. They're headed by executives as well as members, according to BAFTA. The British Academy also released the new group conducting this year's processes. The British Academy Film and Television Awards also weren't limited to live-action. Animated films and shorts were amongst the winners of this year's show.
So who managed to reign supreme?
The Biggest Winners
So who walked away with the iconic BAFTA mask? Oscar-frontrunner "Nomadland" ruled this year's award ceremony. The film led with a whopping four wins against the stiff competition. From best director to "Leading Actress", this movie took home some of the biggest awards of the night. If this is any inclination, "Nomadland" is sure to walk away with an Oscar or two on Sunday, April 25.
"Young Promising Woman" also dominated this year's award show. The film secured both "Original Screenplay" and "Outstanding British Film". Some were surprised by the latter, expecting works like "The Father" or "Rocks" to win. But the Emerald Fennell-directed film landed the award.
The Biggest Snubs
Where there are winners, there's always controversy. Many were hopeful about "Ma Rainey's Black Bottom" securing two wins on Saturday, April 10. But the film wasn't able to secure the award for "Leading Actor". Chadwick Boseman swept almost all of his nominations this awards season. But many also questioned the "Leading Actress" category with Viola Davis' absence.
Another shock to the film world was the results for "Sound of Metal". Although nominated for various categories, the highly-awarded movie only secured technical awards. Winning "Best Editing" and "Sound" categories was fitting for the music-heavy drama. But it begs to question the agreeance between British and American voting decisions.
The Industry's Future
The BAFTA's were explicit in declaring the future of the acting industry. Yuh-jung Youn made her mark with her role in "Minari". So it's no surprise that she walked home with the award for "Supporting Actress". She even charmed the British Academy by thanking them despite being "very snobbish people". With this award, Youn could be paving a way for more Korean actresses.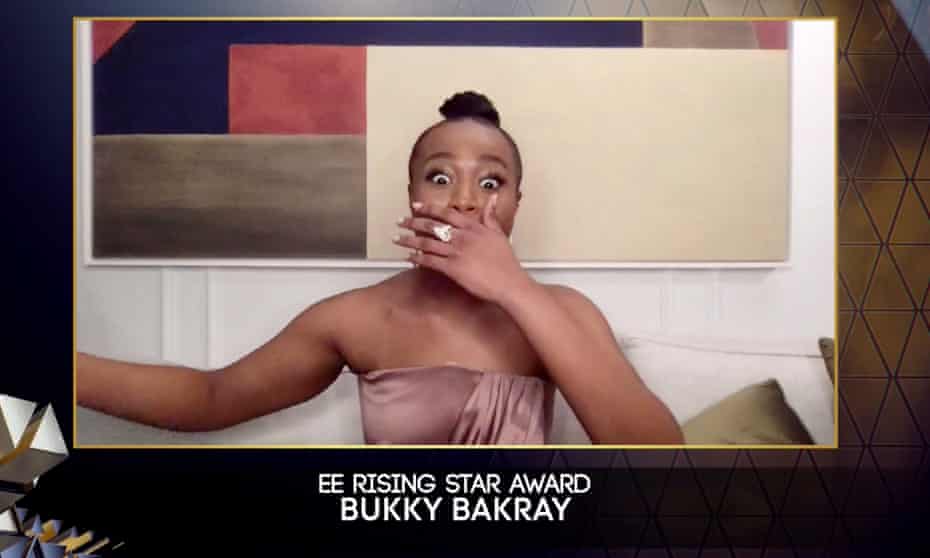 But with the groundbreaking awards was also the "Rising Star Award". Bukky Bakray starred in the seven times-nominated movie, "Rocks". The film earned a win for "Best Casting" and Bakray may be part of the reason. She was even nominated for "Best Actress". But the public voted for the young actor to secure the "Rising Star Award". With this, the British Academy is showing who's leading the charge of the acting realm.
A full list of the 2021 BAFTA winners can be found here.