The MTV's VMA awards are the catalyst for notable performances. No matter the genre, artists continue to grace the stage with intensity and surprises for audiences, which this Sunday will be especially groundbreaking as the first award show to take place during the COVID-19 pandemic. To celebrate the 37th annual award show, let's look back on the five best performances to date.
The ceremony is set for Sunday, August 30th, airing 8 pm PT/EST across MTV platforms.
1. Michael Jackson (1995)
Michael Jackson got an MTV award named after him for a reason. MJ graced the stage for a
whopping 15 minutes, singing some of his greatest hits. He was also joined by Slash, creating an
unlikely duo. What was also impressive was his commitment to the show, as seen with his
numerous outfit changes.
2. Beyoncé (2016)
Beyoncé had already surprised watchers in 2011 with her pregnancy announcement. But where 2011 relied on shock value, 2016 was pure performance. What made this "Lemonade" medley interesting was the usage of lighting to coincide with the appropriate genre of each song. But what people most remember is Beyoncé's dancers iconically getting in formation, seamlessly forming the symbol for female.
3. Britney Spears (2001)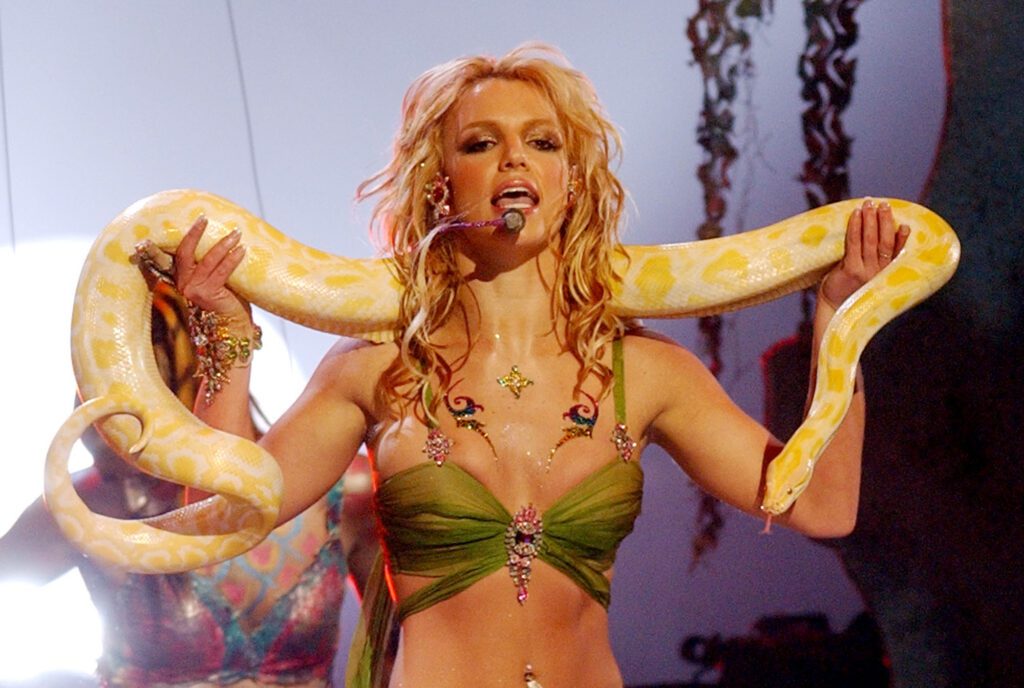 No one will ever forget Britney singing with an albino python casually around her neck during her VMAs performance. Her jungle-themed aesthetic was lively, to say the least. The use of live animals with animal-themed costumes was unprecedented and extravagant. Britney Spears not only cemented herself as a dedicated performer but set the blueprint for solo pop acts to follow.
4. Kanye West (2010)
Following his infamous "Ima let you finish but…" interruption, Kanye had a lot to prove to audiences in 2010. With lyrics like "Let's have a toast for the scumbags," it seemed as if Ye recognized his wrongdoing. In terms of visuals, Kanye's bright red suit contrasted against the all- white stage, forcing all eyes to be on him—just how Kanye likes it.
5. Justin Timberlake ft. NSYNC (2013)
Justin Timberlake had one of the most successful runs during his "The 20/20 Experience" album promotion tour. So, it was no surprise that MTV invited him to perform during the 2013 VMAs. What made the 12-song medley stand out was the unexpected *NSYNC reunion. It was the perfect nostalgia to witness the band back together to celebrate the most nominated artist of the night.