Named one of the "Most Memorable Parties of the Year" by The New York Times, Frick Collection Autumn Dinner opens the gala season and sets the bar very  high. Opulent and festive black-tie evening, held at the elegant Frick mansion is the only sit-down dinner held in the museum's monumental picture galleries, amid masterpieces dating from the Renaissance through the nineteenth century. A truly unique experience, always sold out early gathers crèm de la crème of New York City's society and those dedicated to preserving history and art. One can't help but feel very special surrounded by precious permanent guests like Goya, Bellini, Vermeer, Rembrandt and many other great artists. There is always a certain poise, very open, positive and approachable energy at The Frick collection. The magnetic attraction that all Frick fans keep coming back for.
This year honoree, Henry P. Johnson, has been a loyal supporter of the museum and the library for thirteen consecutive years and has championed museum's special exhibitions and the programs of the Center for the History of Collecting.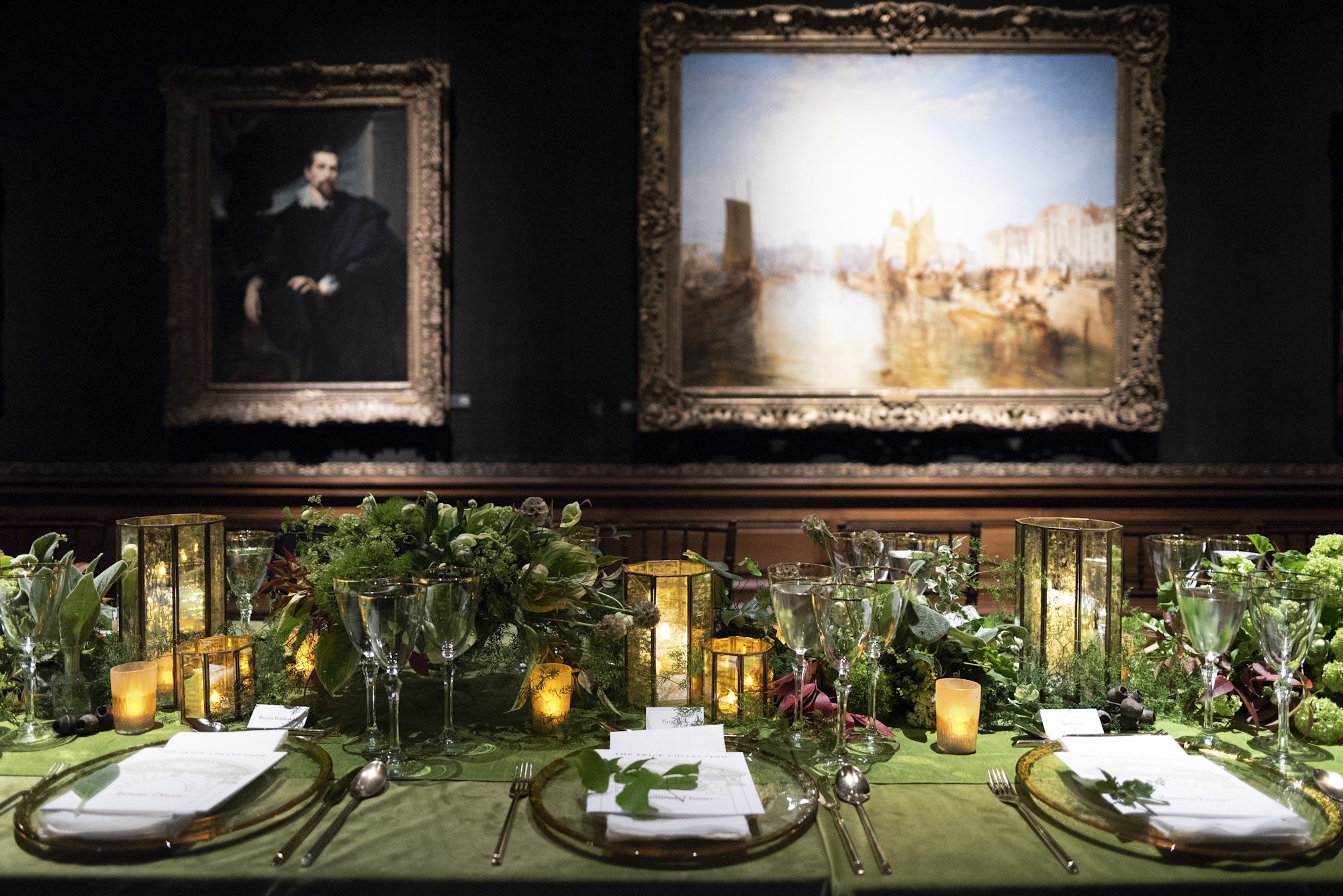 Henry is a passionate supporter of arts and culture in greater New York and sits on the boards of the New York Botanical Garden, American Ballet Theatre, Vassar College, Greenwood Gardens, and the Josiah Macy, Jr. Foundation. He is a President of Northern Trust's Wealth Management business in the eastern United States, and oversees twenty-eight offices from New England to Florida. Frick trustee Margot Bogert and Frick Director Ian Wardropper toasted Johnson. Wardropper presented him with a commemorative silver tray donated by Tiffany & Co.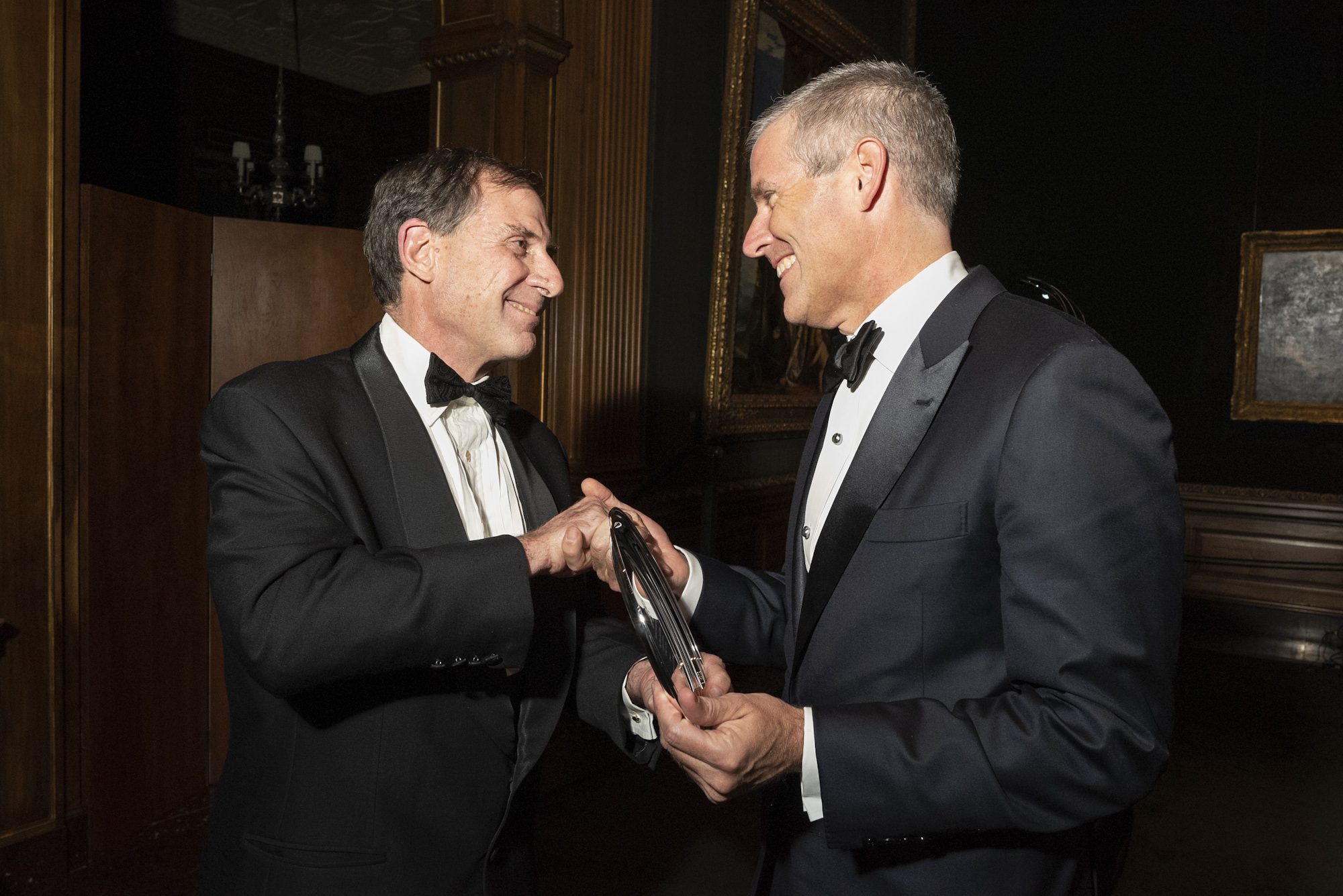 Director Ian Wardropper and Honoree and Benefit Committee Member Henry P. Johnson; photo: Christine A. Butler
Proceeds from the Autumn dinner help support a full range of programs of The Frick Collection, including educational and curatorial initiatives and the Frick Art Reference Library. Each year, the dinner raises more than $1,000.
At the beginning of the evening, guests gathered to enjoy a cocktail or two in the 1935 neoclassical Garden Court and they had a unique opportunity to intimately explore the former Gilded Age residence of Henry Clay Frick, now the core of the museum that houses his remarkable masterpiece collection. French eighteenth-century furniture and Italian Renaissance bronzes made a perfect twenty-first century photo op.
In addition guests could view were Frick's current special exhibitions, The Charterhouse of Bruges: Jan van Eyck, Petrus Christus, and Jan Vos and Masterpieces of French Faience: Selections from the Sidney R. Knafel Collection.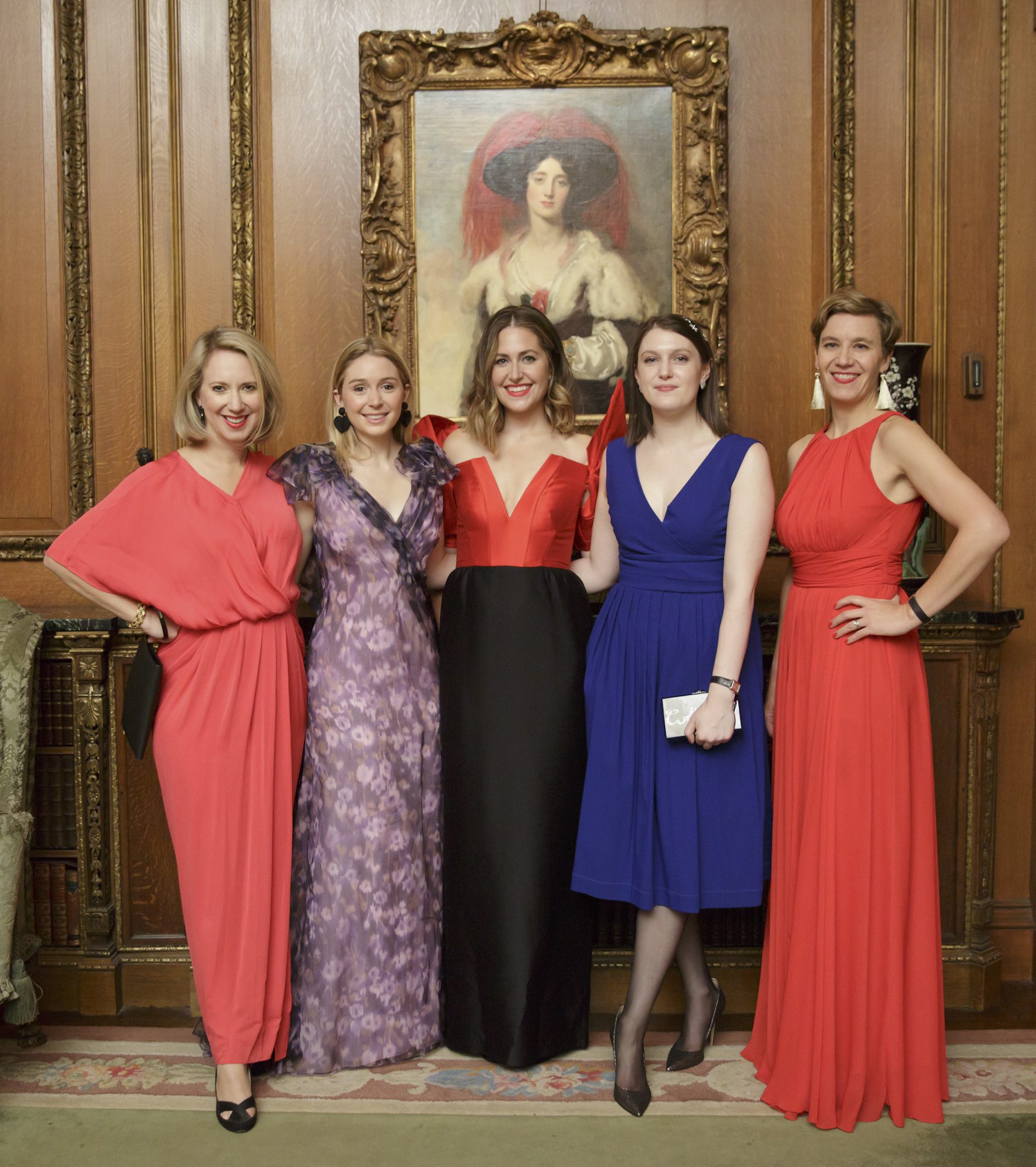 Lucy Lang, Caitlyn Pickens, Amory McAndrew, Casey Kohlberg and Curator of Decorative Arts Charlotte Vignon; photo: Max Lakner/BFA.com
Louis Miller Design created the decor, mixing a fresh verdant color palette with smoky accessories and a textural display of show-stopping botanicals. Lush velvet cloths and gold- and mercury-flecked votives and glass hurricanes adorned the tables, accented by flora including black and white anemones, geranium foliage, fern curls, begonia leaves, and lady's mantle.
The result was dazzling formal sit-down dinner in a series of contiguous, dramatically lit galleries. An unforgettable evening evocative of one of the great society dinners of Gilded Age New York.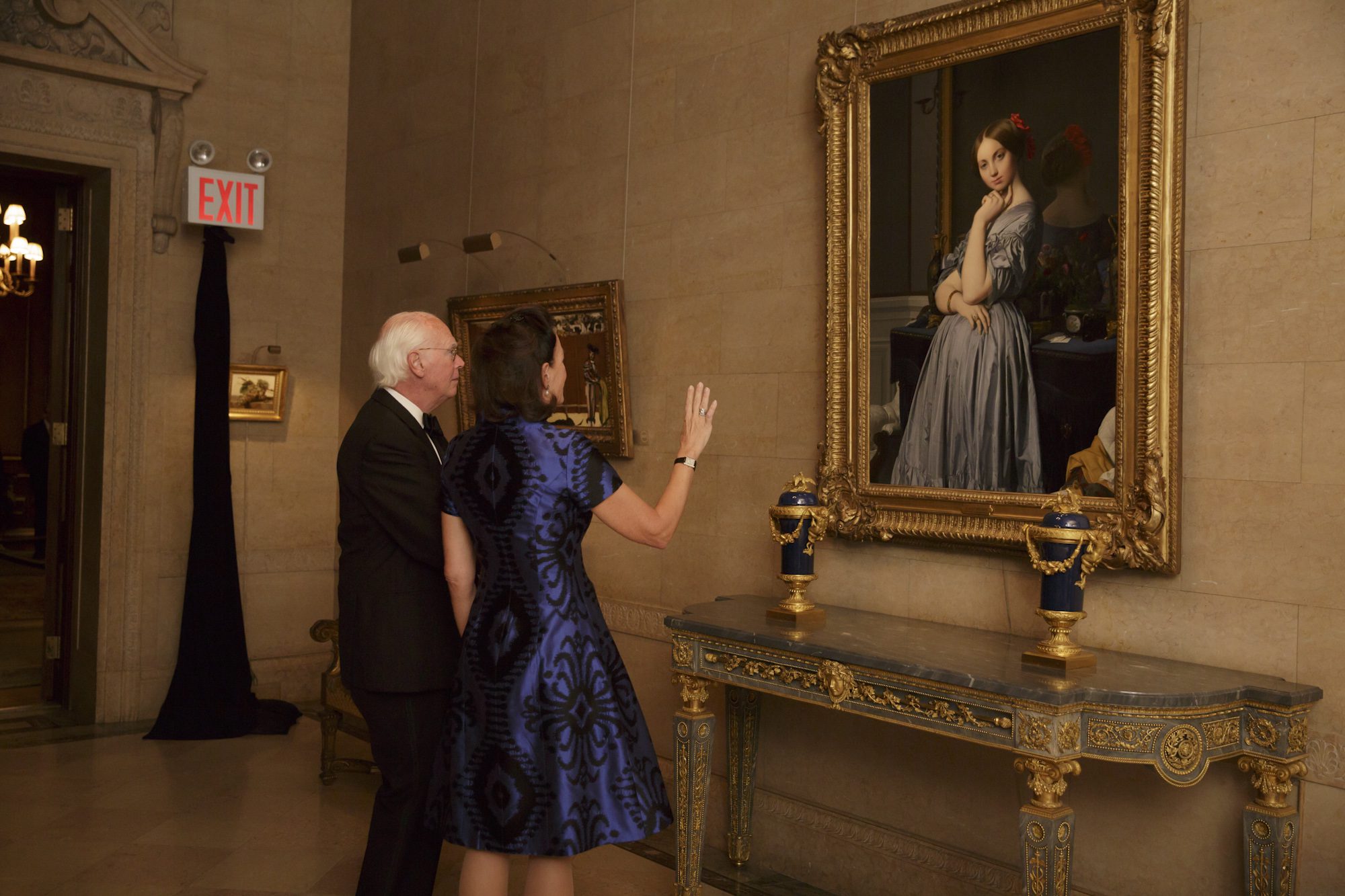 Guests in the North Hall; photo: Max Lakner/BFA.com
FAVORITE LOOKS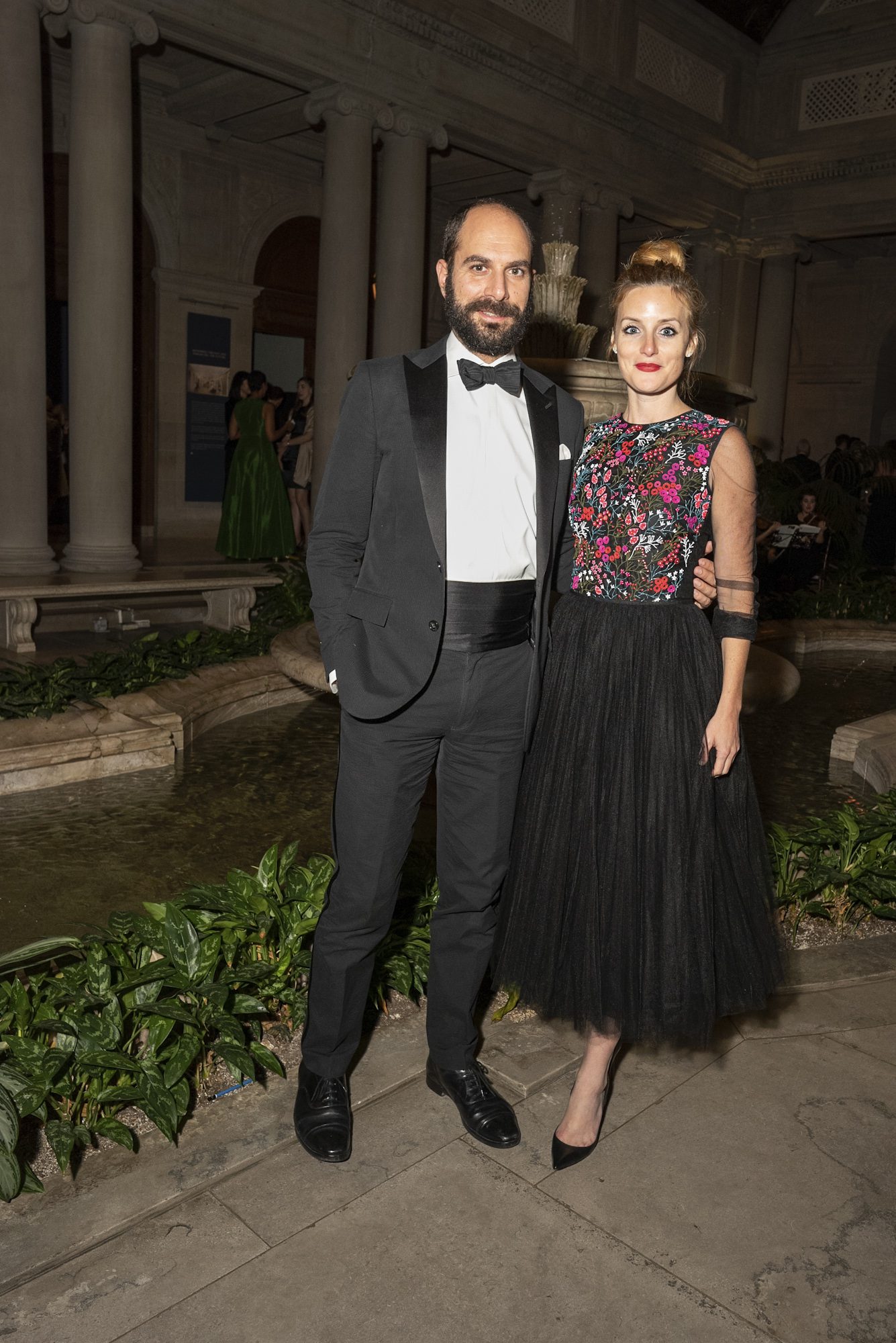 Peter Jay Sharp Chief Curator Xavier F. Salomon and Senior Manager of Media Relations and Marketing Alexis Light; photo: Christine A. Butler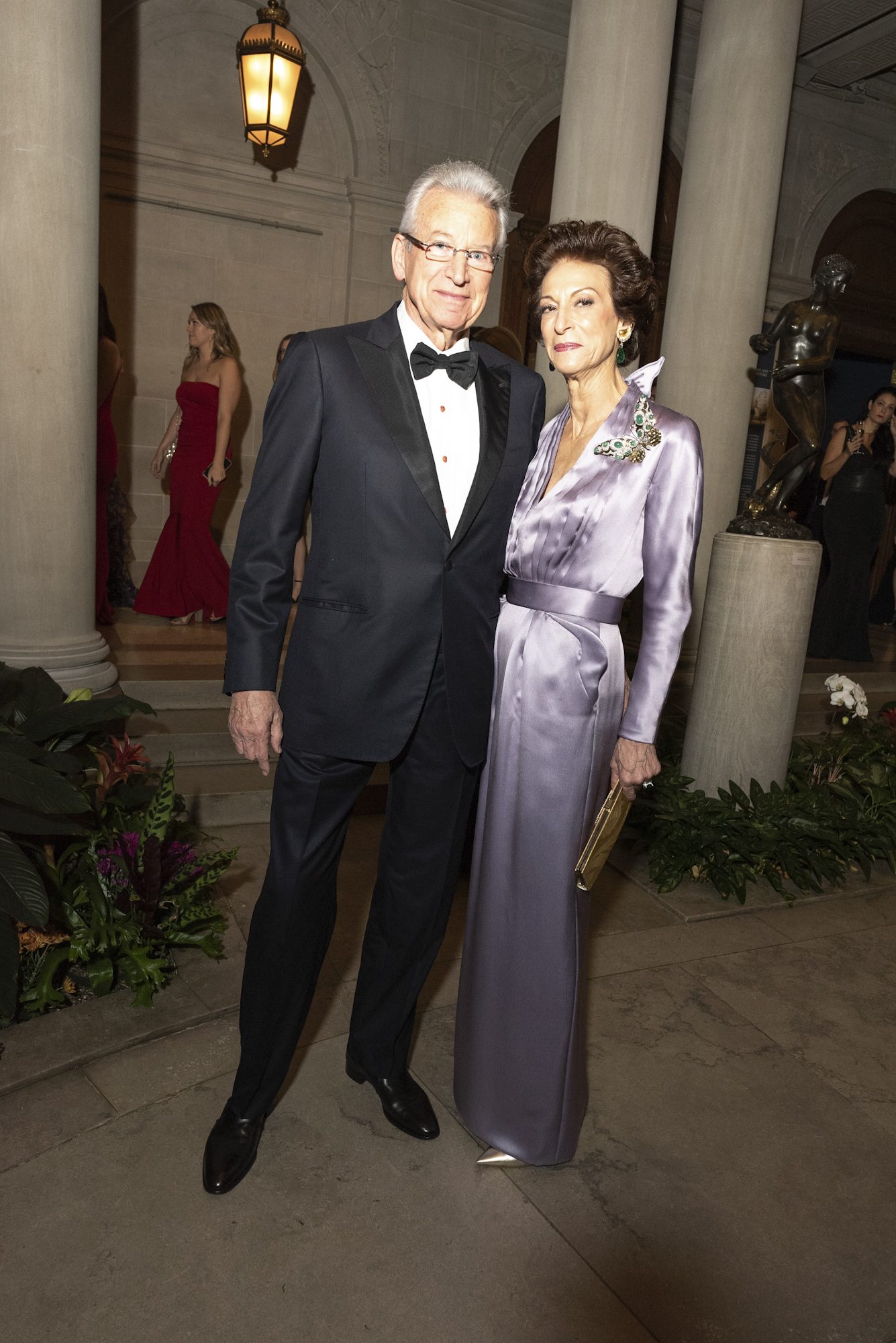 Willem Kooyker and Judith-Ann Corrente; photo: Christine A. Butler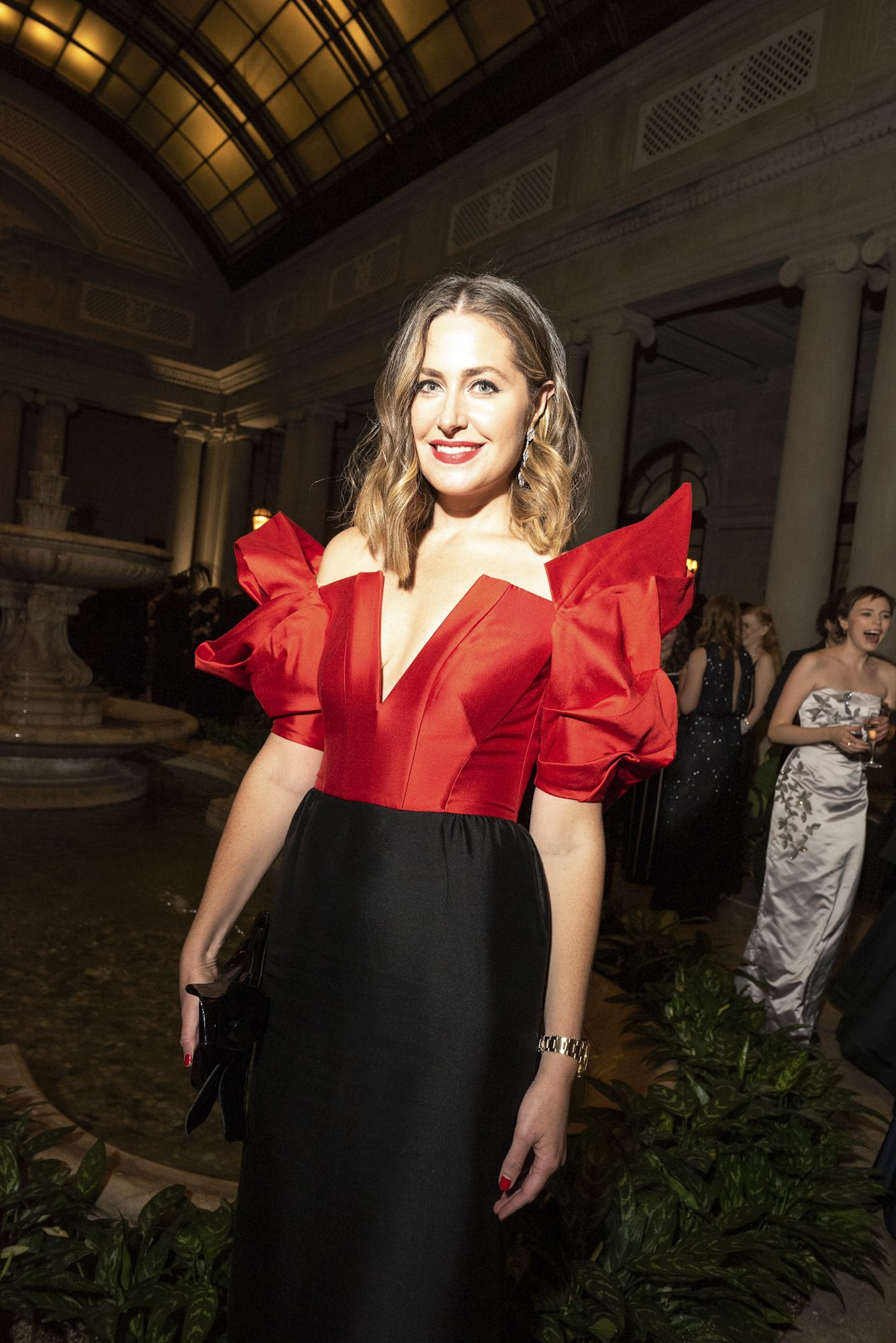 Amory McAndrew; photo: Christine A. Butler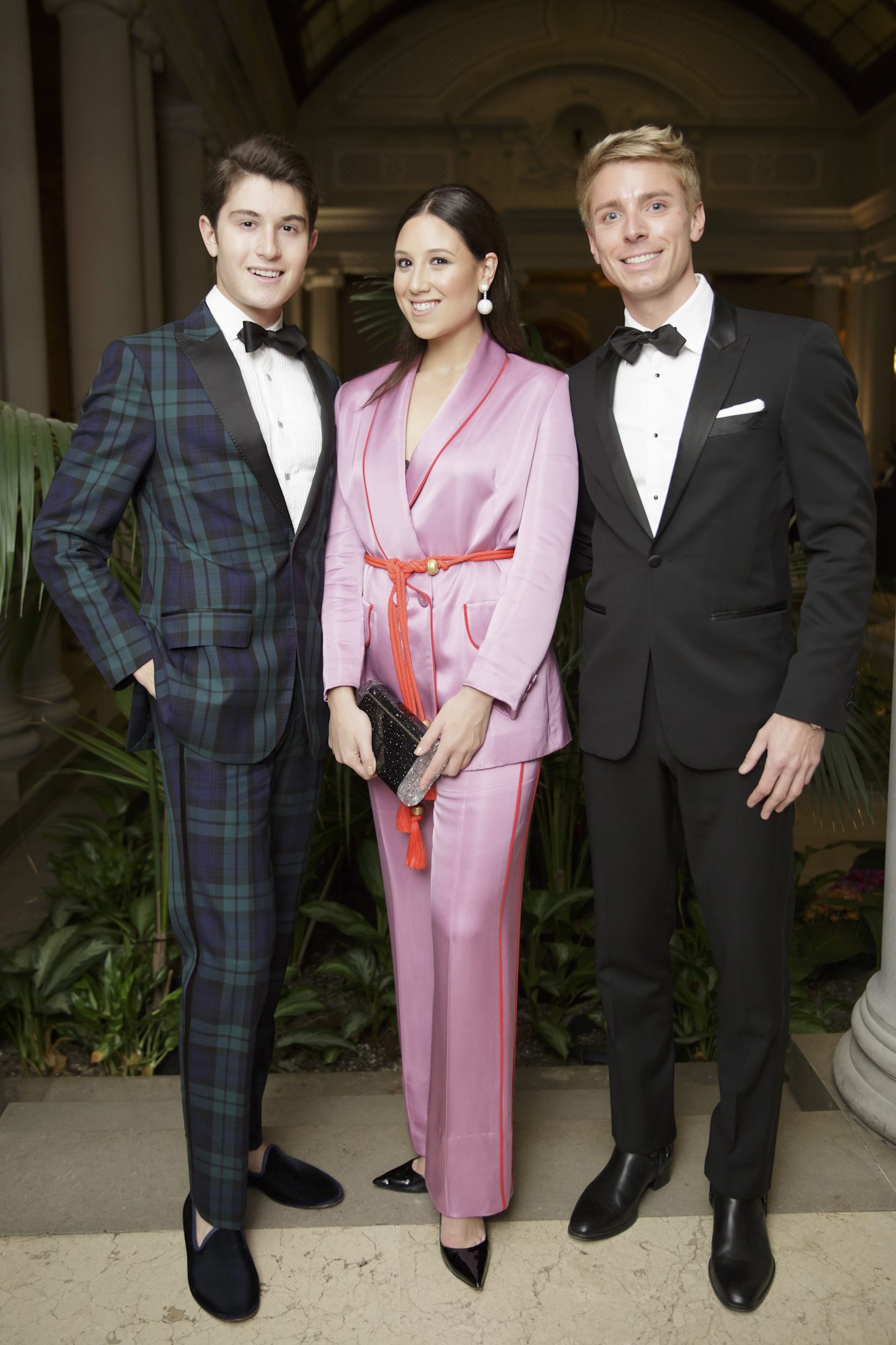 Benefit Chairman Larry Ross Milstein, Toby Milstein, and Brian Drost; photo: Max Lakner/BFA.com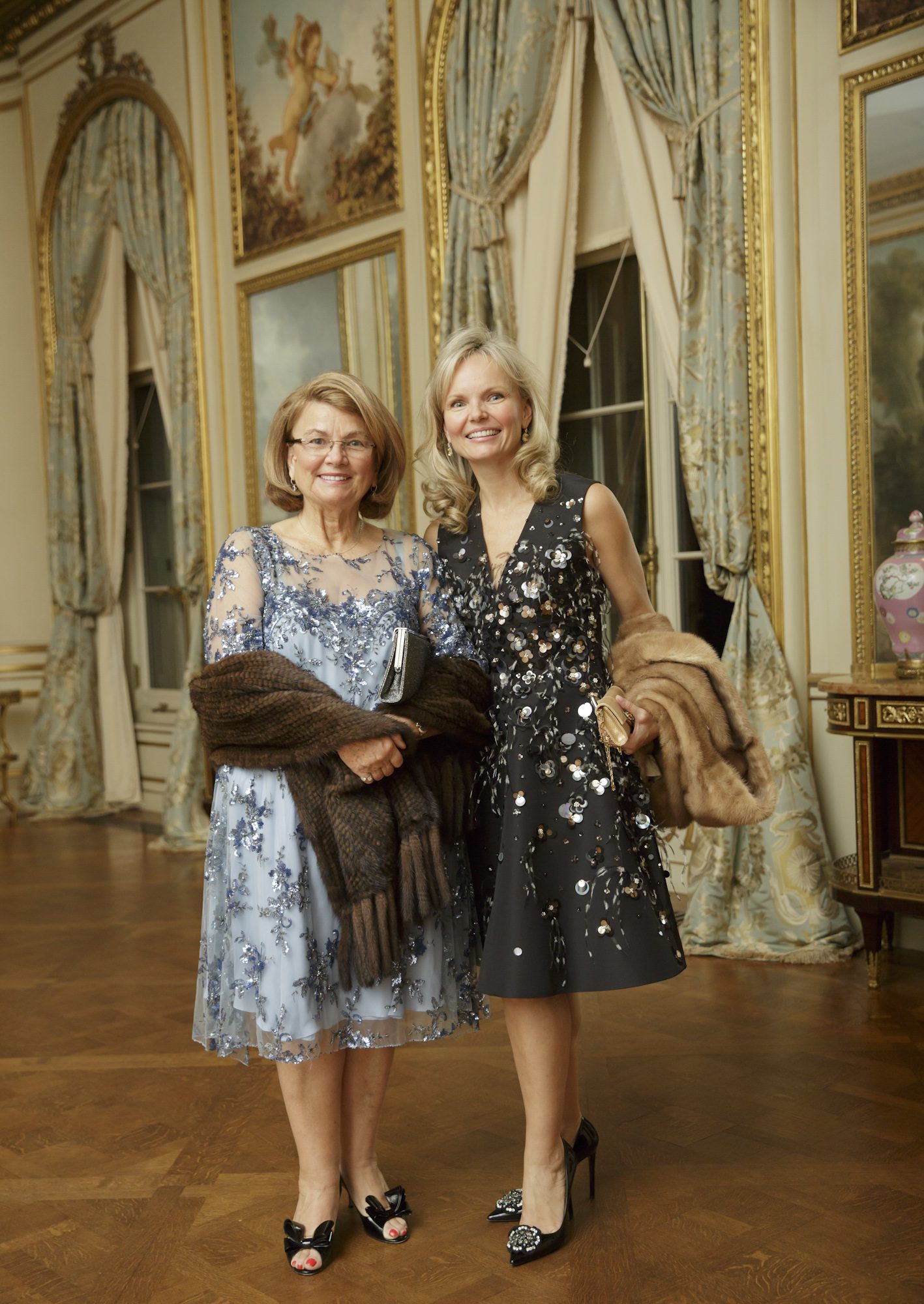 Bibi Wojtkowiak and Benefit Committee Chairman Monika McLennan; photo: Max Lakner/BFA.com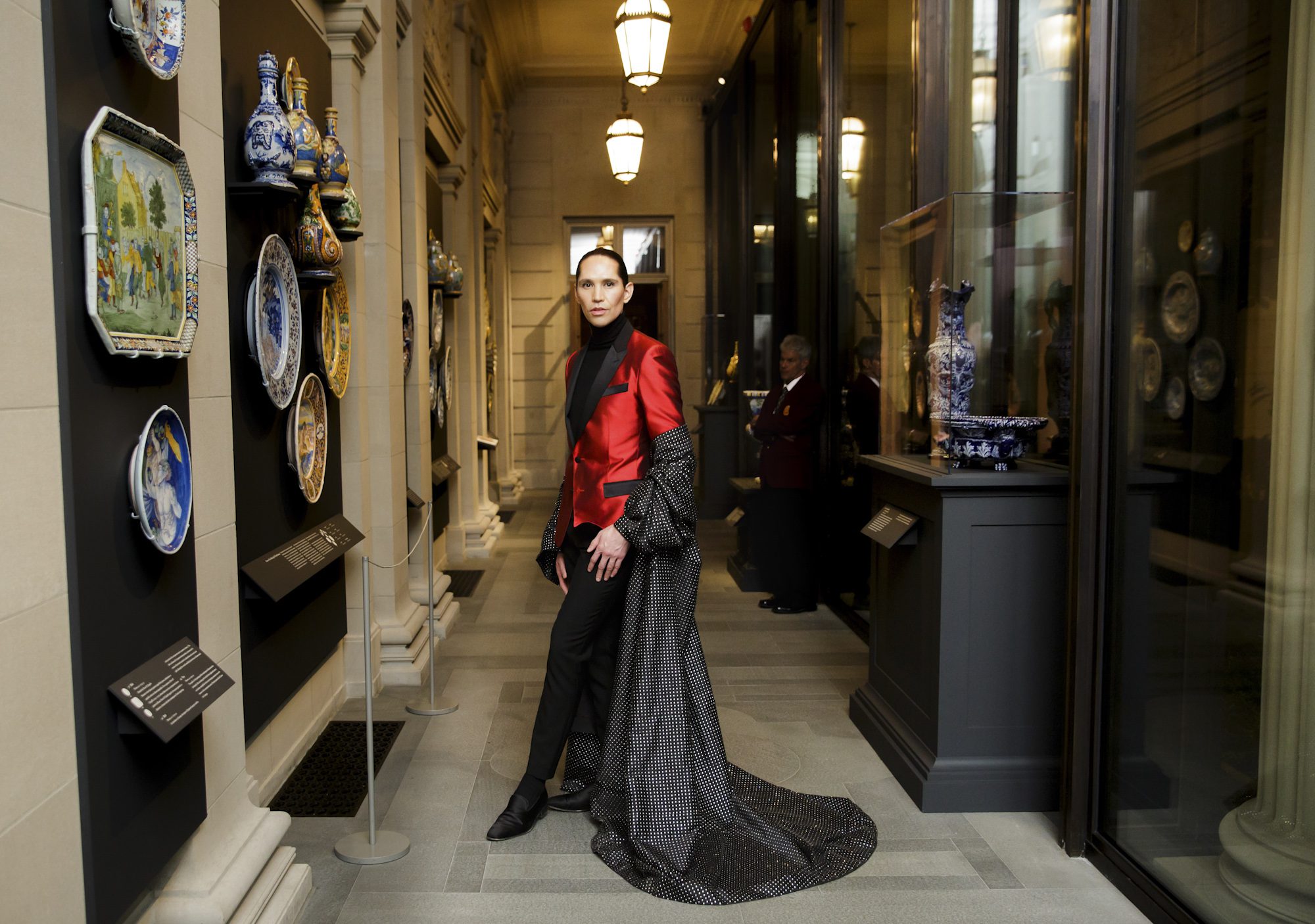 Di Mondo; photo: Max Lakner/BFA.com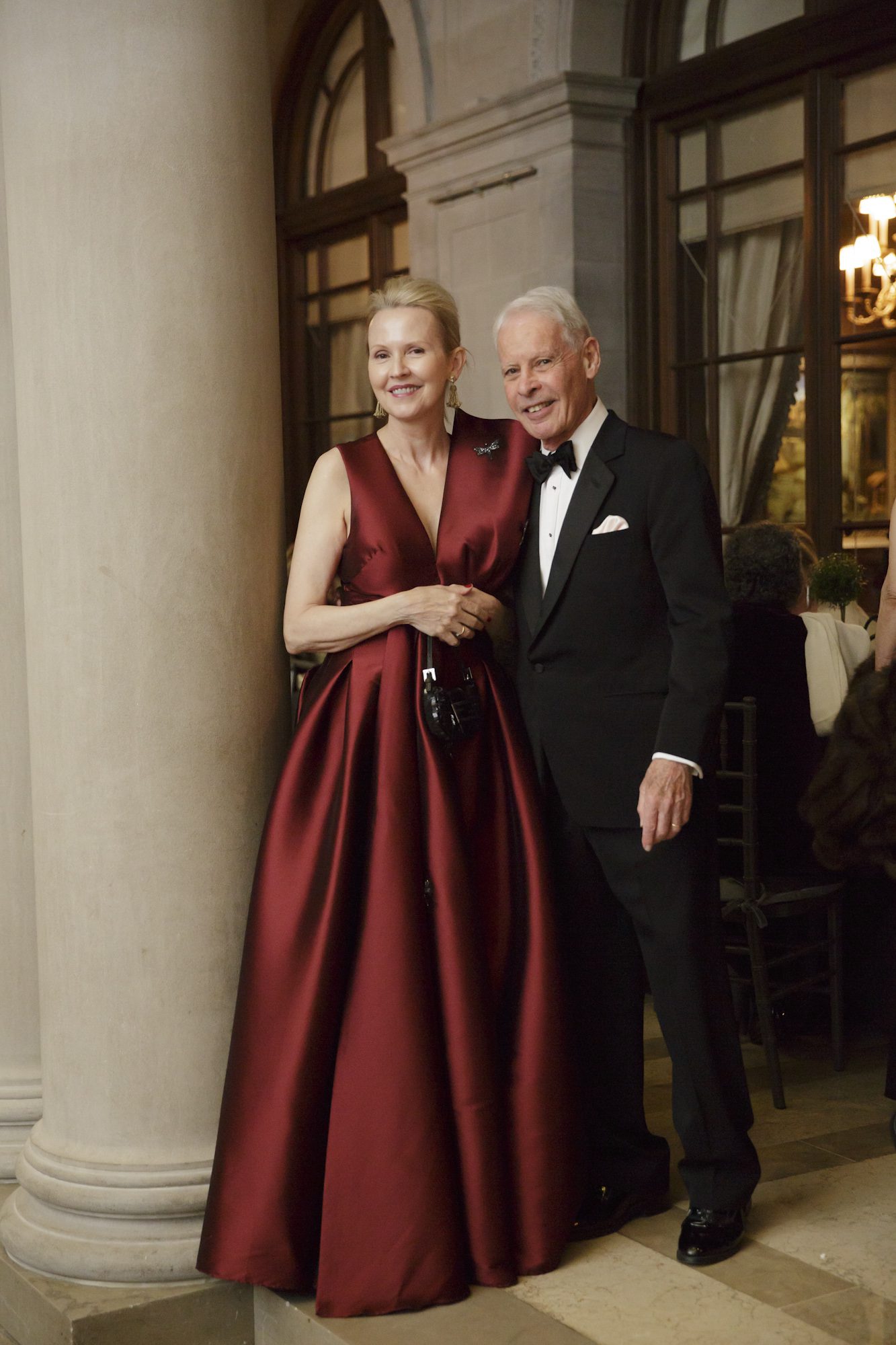 Hilda and Arnold H. Neis; photo: Max Lakner/BFA.com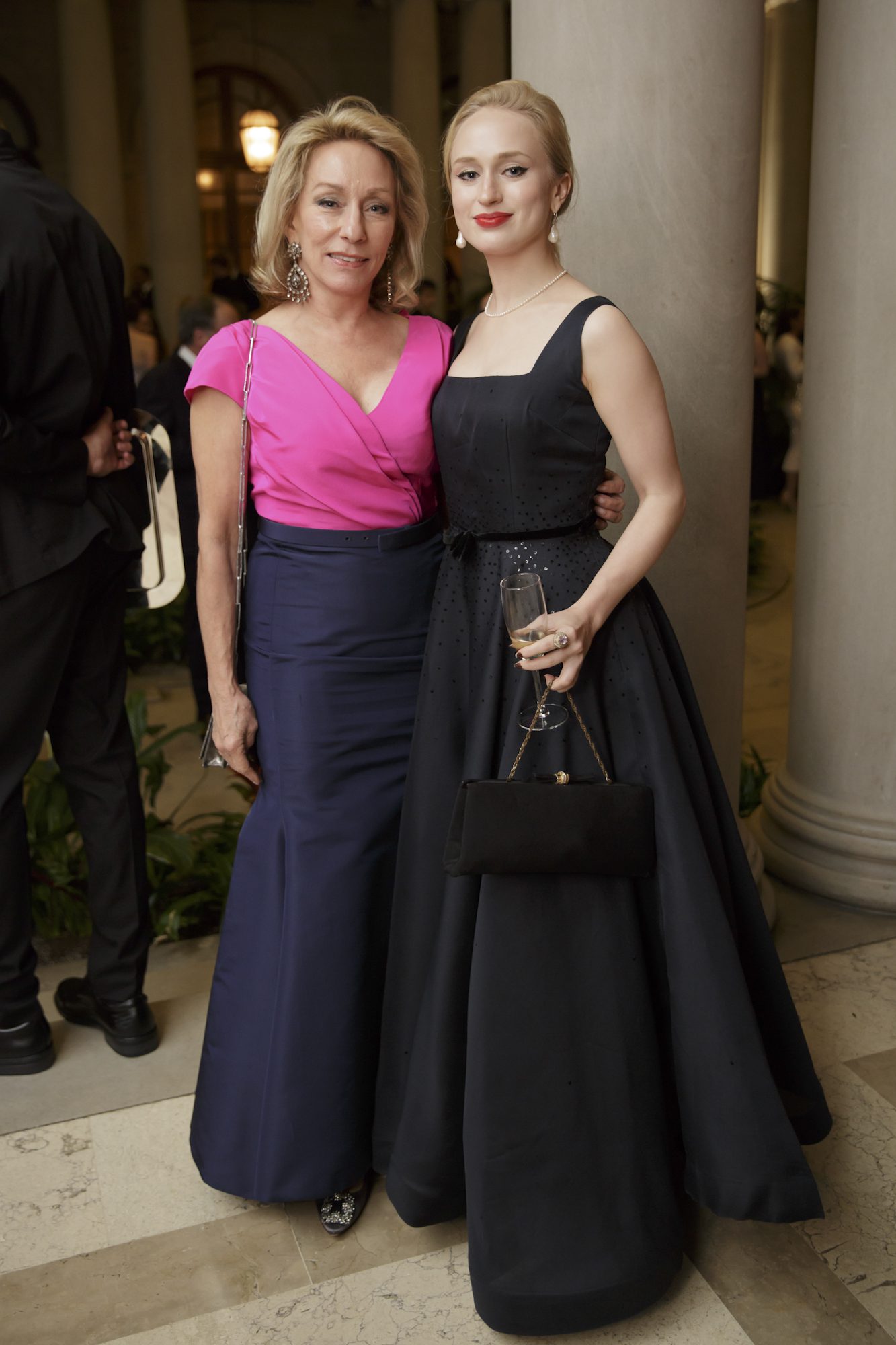 Haley Sacks; photo: Max Lakner/BFA.com
Leadership: Peter and Sofia Blanchard, Margot and Jerry Bogert, Alexandra Caroline Kittle, Larry Ross Milstein, Rochelle C. and Mark H. Rosenberg, and Sana H. Sabbagh
Benefactors and Patrons: Brad and Barbara Evans, Elizabeth and Jean-Marie Eveillard, Mrs. Henry Clay Frick II, Mr. and Mrs. Michael J. Horvitz, Ingleside Investors, Susan and Henry P. Johnson, Sidney R. Knafel, Lydia and Eric Muller, Northern Trust, Dr. and Mrs. James S. Reibel, Louisa Stude Sarofim, Charlotte Textor, and Elaine and Donald Textor
Benefit Committee: Seymour R. Askin Jr., Ayesha Bulchandani, Naila Busacca, Christie's, Jerry Ann Woodfin Costa and Victor Costa, Andrea Henderson Fahnestock and George A. Hambrecht, Patricia and Alex Farman-Farmaian, Victoria and Ben Feder, Martin and Kathleen Feldstein, Barbara G. Fleischman, Marina Kellen French, James Grant and Patricia Kavanagh, Christian Keesee, Margo Langenberg, The Arthur Loeb Foundation, James Marlas and Marie Nugent – Head Marlas, Jane and Walter Maynard, Jr., Monika McLennan, Mr. and Mrs. Charles M. Royce, Victoria Smith, John and Theresa Sprague, Aso O. Tavitian, Tiffany & Co., Barbara and Donald Tober, Mish Tworkowski, and Barbara and John Vogelstein
Attendees: Seymour R. Askin Jr., Sofia and Peter Blanchard III, Lauren Blum and C. William Merten, Margot and Jerry Bogert, Karaugh Brown, Stephen Bury, Edward Lee Cave, Helen Clay Chace, Tia Chapman, Jerry Ann Woodfin Costa and Victor Costa, Edith and Phillipe de Montebello, Brian Drost, Barbara and Brad Evans, Elizabeth and Jean-Marie Eveillard, Tony Evnin, Martin and Kate Feldstein, Barbara Fleischman, Marina Kellen French, Mrs. Henry Clay Frick II, James Grant and Patricia Kavanagh, Jamie Grimstad, Jane and Michael Horvitz, Susan and Henry Johnson, Alexandra Caroline Kittle, Sidney R. Knafel and Londa Weisman, Christian Keesee, Austin Lee, Sally and Howard Lepow, Janine Luke, Amory McAndrew, Monica McLennan, Larry Ross Milstein, Toby Anne Milstein, Lydia and Eric Muller, Arnold and Hilda Neis, Caitlyn Pickens, Dr. and Mrs. James S. Reibel, Rochelle C. and Mark H. Rosenberg, Mr. and Mrs. Charles M. Royce, Sana Sabbagh, Xavier F. Salomon, Louisa Stude Sarofim, Mark Schaffer, Joe Shatoff, F. Randall and Judith Smith, Elaine and Donald Textor, Charlotte Textor, Charlotte Vignon, Ian Wardopper and Sarah McNear, and others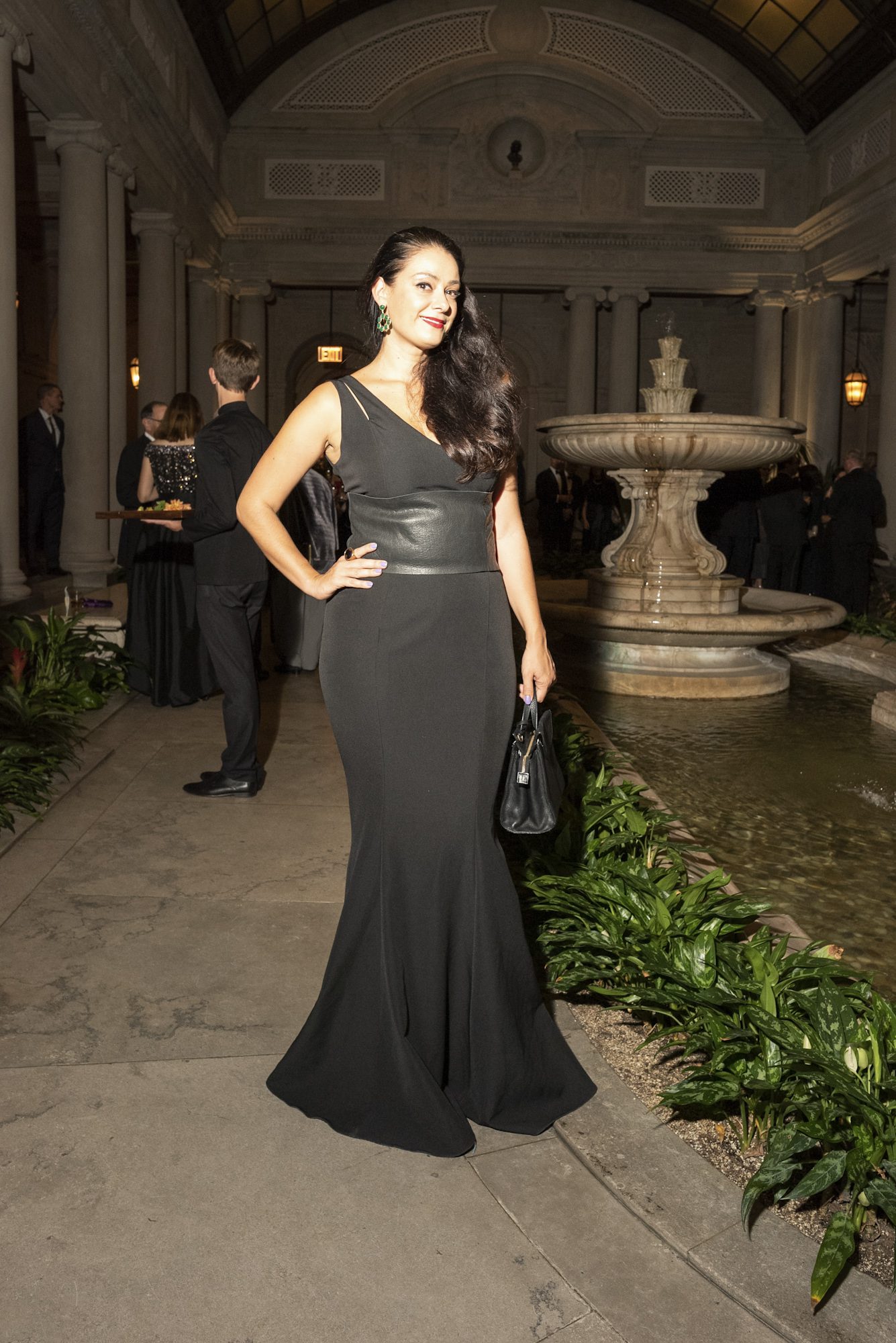 Tijana Ibrahimovic; photo: Christine A. Butler