First Lady Dr. Jill Biden will join the legacy of past First Ladies. But as FLOTUS, many eyes focus on their distinct fashion sense. Jackie O is renowned for her take on the 60s. Melania Trump will rock high heels to every occasion. So what style will Dr. Jill Biden embody?
She gave us a preview last night as she stepped out in a purple ensemble this at The Covid Memorial service in Washington DC. Coat with a velvet ribbon, matching gloves and a face mask. Color sends a message of unity. This look was created by New York-based independent designer Jonathan Cohen. It signals support for young fashion talent during her time as First Lady. The mask as well as the lining of the garments are upcycled fabrics from past collections so it also signals her support for sustainable fashion.
Here are six looks our new FLOTUS could wear during her first year in The White House
1. Tommy Hilfiger
It's clear that Dr. Jill Biden appreciates structured shoulders. She's often seen sporting blazers of all shades, especially jewel tones. So, this burgundy blazer can easily be added to her closet. The button detailing also makes the wool jacket look classic. Plus, it's easy to wear from D.C. to her classroom at Northern Virginia Community College.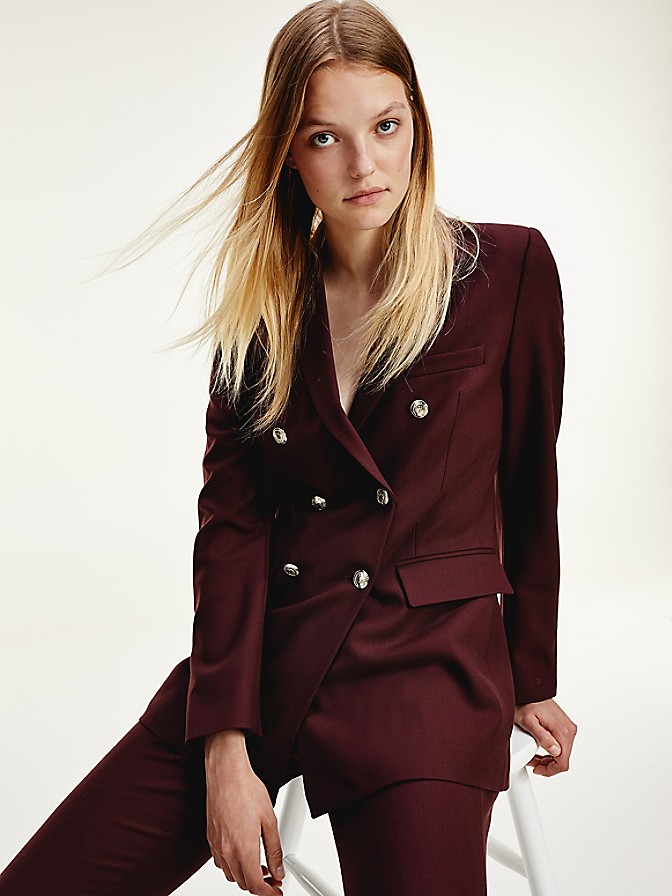 2. Oscar de la Renta
Although solid colors are her go-to, floral print sometimes makes an appearance. She's even worn a floral Oscar de la Renta dress previously. So who's to say it can't happen again? This herringbone pattern keeps the dress appropriate for a luncheon. Plus it features some of Dr. Biden's favorite details — sleeveless and mid-calf exposure.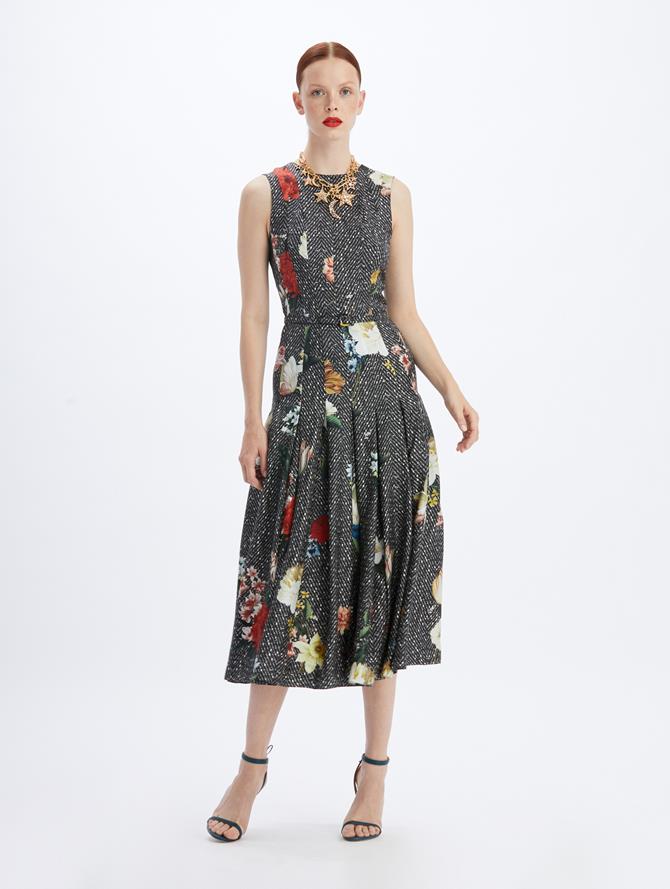 3. Diane Von Furstenberg
The incoming FLOTUS commonly wears blue, as expected with her connection to the Democratic Party. But this blue graces a classic, wrap dress by Furstenberg. Cut from hammered satin, this shirt dress, classic silhouette with wide three-quarter-length sleeves and detachable belt to cinch the smallest part of your frame.
4. Ralph Lauren
This Ralph Lauren dress maintains the quintessential image of a First Lady, classic and feminine. The cut of the satin-trimmed neckline adds texture to the dress. Also, the gown stands out with its leg slit and subtle pleating but remains elegant enough for the correspondent's dinner.
5. Vivienne Tam
Dr. Jill Biden's fashion is traditional but relaxed. So for casual wear, the First Lady may do a Vivienne Tam dress. The eyelet detail adds character to the button-down dress. It might be the best attire to bring to a vacation to Martha's Vineyard, a presidential favorite.
6. Carolina Herrera
 We expect First Lady Dr. Biden will wear a lot of gowns so one of our suggestions is this bright red dress. We love the voluminous skirt part of this Carolina Herrera gown. In this gown our First Lady can channel the passion of bringing kindness back.
Cover photo by Alianza News