Three girls walk into a bar. There is no punch line, as this is a common occurrence in Manhattan, whether in larger numbers or the one bold girl who isn't afraid to be out alone.  And just like many other unsuspecting victims, these three girls fall prey to be hit on by the self-entitled and sleazy guys that accompany nightlife. However, their charm, which already isn't very charming to most girls, doesn't stand a chance with this specific group, whom all quickly identify themselves as lesbians. At first, I thought this to be a façade due to their lack of interest in the men attempting to grope them. As the night continues, I have the opportunity to interact with them and realize all three girls are in fact lesbians, two of them dating.
Wouldn't you prefer to go to a lesbian bar? I ask out of curiosity.
"There is only like one lesbian bar. We don't want to keep going to the same place," says Kelly, the petite but more verbal one of the three.
This is almost accurate. There are only three lesbian bars in Manhattan, which Kelly notes as a "universal problem" rather than just in New York.  Except the only lesbian bar in Washington D.C., Phase 1 (which also happens to be the first lesbian bar opened in the U.S.), lesbian bars seem to be on a rapid decline compared to years ago when they once flourished.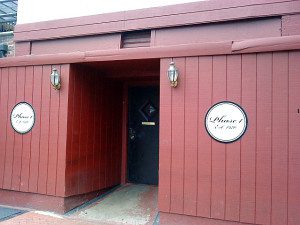 Following this encounter, I decided to go to one of the three spaces in New York and talk to more of its community. Unfortunately, due to my lack of effeminate facial features and the beard I have been working on for months (which I fear if I shave, it will not grow back), I cannot go undercover. I take the less exciting route and just present myself as interested in writing about the lack of social spaces dedicated to the lesbians.
Henrietta Hudson is a long running lesbian hangout for drinks, pool, & dancing. More importantly, it has served as a safe space for lesbians to connect and mingle.  It is a small venue with a dive-like ambiance. Charlie, a self proclaimed "regular" of Henrietta's says, "I've been coming here since it opened in 1991 either with friends or dates in order to be somewhere where we are respected as lesbians, instead of just two drunk girls making out at the bar. Straight men tend to not treat us like lesbians, but some sexual fantasy, and are often inappropriate and vulgar."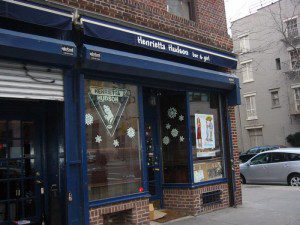 Just like other members of the LGBT community, it is natural to desire a space to feel not just safe, but that gives you the ability to embrace yourself and connect with others of the same community. Although, could it be that there really isn't a demand for more lesbian spaces in today's society? After all, don't businesses and the economy run on supply and demand? (I paid some attention in my college business classes). Some of the women didn't like this inquiry, but others were more accepting of its merit.
Natalie, a college student at Parsons, says, "I think dating sites are a big cause to the lack of lesbian bars. Once these places were the only place to meet other women, but now that can be done without leaving your apartment. Personally, I don't care if a place is straight or gay, as I feel comfortable in either or. I don't think anyone is judging me if I kiss or flirt with another girl, which they might be less cool with two guys kissing."
Lisa, a psychologist who is visiting town with her wife, thinks it is a gender issue. "I do think it is important for women to have a space dedicated to embracing lesbian culture. However, I do not think it is needed as much in the lesbian community compared to the gay community, but that is also biased from my own personal experience."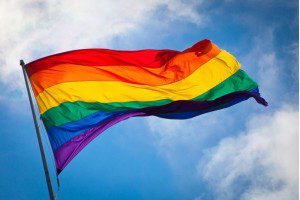 Regardless of the reason, there is no debating the decrease of lesbian bars not just in New York City, but also throughout the U.S. It certainly isn't due to an overwhelming presence of sobriety as LGBT or not, happy hour is praised in every community.
-Jamie Valentino
photos: njdems.org, yelp, deviantart.com