Finding love rarely happens easy especially if you live in a big city and most people care only about themselves. Some of us have been hurt before and it is hard to tear down walls we put up to "protect" ourselves. After years of dating the wrong people some give up and others keep making the same mistakes. Soul mate seeking is even harder if you are famous.
The latest show on E! Network  "Famously Single" premieres Tuesday, June 14 at 10/9c  and follows eight single celebrities who all move in together and try to solve their romantic problems. POP Style TV met the cast hoping we can learn from their mistakes and to of course get the scoop on all the drama we can expect.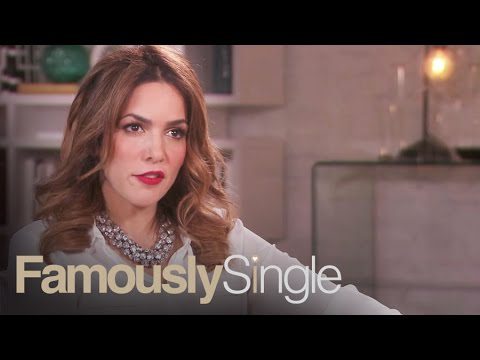 Dr. Darcy Sterling, relationship expert and psychotherapist  is host of the show. Along with Laurel House (Dating & Empowerment Coach and "Screwing The Rules" Author) and Robert Mack (Positive Psychology Expert and "Love from the Inside Out" Author) ,she tries to help troubled famous singles solve their issues.
Brandi Glanville told us that she showed off her cooking skills in the show which may have come as a surprise. She says cooking  makes her happy and calms her down.
When she visited other therapists in the past she felt they didn't understand her well as they were a little old fashioned. Dr. Darcy is sexy, young and beautiful and she understood her in a day.She relates to her and was on point. She was aware of some of the issues she has but she needed someone she can respect as a peer and respect her opinion and Dr. Darcy was ideal. Brandi learned that she needs to be more vulnerable even though she has trust issues.  She is getting older and she doesn't want to grow old alone so even though  she didn't fix her issues yet she is working on it.
Calum Best and Brandi Glanville were very friendly to each other during our interviews but they remain just friends even though they went out on few dates.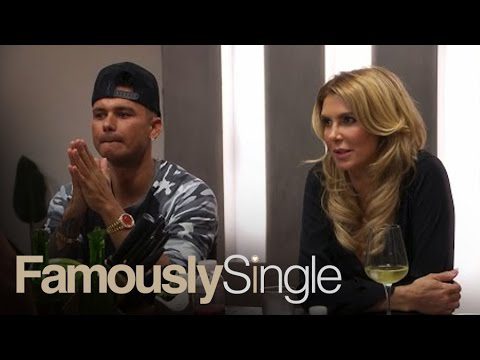 Jessica White called herself a social introvert who doesn't feel the need to express herself, and is very sensitive, delicate and very nervous  in some situations. She was in love with someone during the show and   was internally processing things she learned from Dr. Darcy. It helped her realize that relationship should end. One thing she didn't do is make promising connections with people
Brandi Glanville, Pauly D, Aubrey O'Day, Josh Murray, Jessica White , Willis McGahee, Somaya Reece and Calum Best find love? We can't wait to see what happens!