It's part of your daily routine before leaving the house, patting your pants, maybe double checking your bag – phone, wallet, keys. Upon exiting the front door, you're reminded of the not so new normal: You forgot your mask. 
For many, face masks permeated beyond a Covid-19 safety protocol into the realm of accessories, whether complimenting the look in the same color or as a statement piece embracing contrast. The resilience and adaptability of fashion are palpable in our consumer culture; now, almost every major fashion brand selling its own styles of face masks.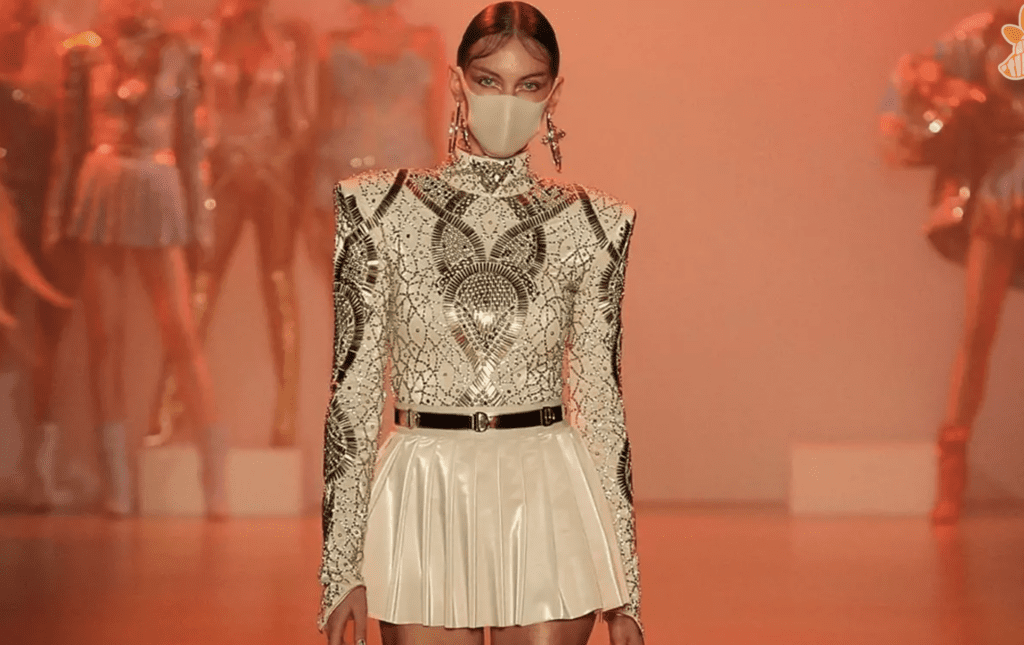 Before they became ubiquitous, masks were reserved only for the most ambitious of avant-garde outfits. However, the fusion of functionality with style is at the root of accessories such as sunglasses, bags, wallets, phone cases, keychains, etc. Quality drives return customers but keeping up with trends and sustaining timeless styles encourages long-term brand loyalty. 
Designers will often envision the wearer before the design. It's rare to discover unisex universality in most accessories, despite its gradual omnipotence in the fashion industry. Sunglasses designer Remo Tulliani doesn't consider this groundbreaking.
"Unisex is past, present, and future. We have been there my entire career. It's a beautiful world!" 
His sunglasses embrace the rare power wielded by a style that looks good on everyone.
"Our sunglasses are all about math and the range of our faces. We do not exceed the minimum or outside of the proper math formula for our faces (two eyes, two ears, one nose, etc.). So we have worked our best to keep our collection inside those design details. Not to say all of our glasses are universal, but they kind of are. TRUST fits about 85% of the faces; more than 4 out of 5 people will look great in this frame; thus, the color assortment we have to offer. SMOOTH is also the next best bet; full coverage and proper arm size."
Coincidently, stylish face masks exhibit an innate aurora of unisex, albeit functionally clashing with the use of glasses. Moreover, accessories are often considered finishing pieces to an outfit, so what has been their influence in a remote world? 
"Most things have been used less during Covid," Tulliani admits, "However, sunglasses are still important when driving, walking, and now more people have been Covid active like hiking, biking, dog walking and all of the other things that have increased during this time. Eyewear is right there with them."

Fashion accessories can be loosely categorized into two general areas: those that are carried and those worn. Like the most popular female accessory, shoes, people often don't know if they like it or the fit until they try it on. Covid-19 not only affected the hospitality industry but consumerism entirely, expediting the evolution of society into a digital culture. It happened when customers were doing a large percentage of their shopping within a few clicks, so it's no wonder online retailers reported online record sales.
The pandemic fueled unparalleled growth at Amazon, Walmart, and Target and solidified their reign over America's retail landscape for years to come. All three retailers reported blowout sales in the second quarter. Walmart's digital sales nearly doubled from a year earlier, and Target's almost tripled. The companies' same-store sales climbed 9% and 10.9%, respectively. Amazon's overall sales grew by 40% in the quarter. They encapsulate practicality and everyday items. Their fashion is meant to be budget-friendly but not set the standards for ingenuity, style, or quality. 
Women no longer need to choose the right pair of heels to be taken seriously in the office, but the benefits of investing in what you wear have only amplified. Shoppers browsing endlessly online steer towards brands with generous return policies. But, despite advanced technology, it can't replicate the smell of leather, the touch of silk, the comfort of a quality fit.  Tulliani compares, "This would be a very similar situation as footwear. Once a person finds the brand that fits, looks, and wears the way they want, they feel comfortable staying loyal to purchasing that brand. In a digital world, returns and guarantees are important details in the collaboration between the brand and the consumer."
Working remotely did not eradicate the importance and intimacy of style; it only exposed the lazy. If you're not dressing for yourself, then you're dressing for others. Even the most fashionably aloof make a statement with what they choose. Creative Director of Thalé Blanc, Deborah Sawaf, alludes to the significance of even the most fashionably inept man's wallet. 
"A man's wallet says a lot about his personality. One's wallet always has an audience." 
This is especially true in New York, where a date will size up your income by just scanning your wallet, watch, and shoes. 
Sawaf admits, "most men look at it as just a means of transportation for their credit cards, cash, or driver's license. But a wallet carries your life, so make it special. If it's a smooth leather you like, pick a rich black or mahogany with a contrast color on the inside, or a beautiful patterned or embossed leather.  Handling it has to make you feel good.  It can be a conversation starter… what do you want your wallet to say about you to a stranger?"
She designs Thale Blanc handbags to empower their wearer's personality. "I pick my handbag to compliment my mood first and then my outfit.  On a good day, when I'm feeling fabulous, it states my mood and manifests confidence.  On a day when I'm not feeling that great, I pick something that's a statement that draws good energy to give me confidence."
"It's not just a handbag; it's delicately handcrafted in beautiful colors specifically picked for the season for you.  It is versatility,  functionality, and elegance; all packed together in one little 11 x 9 Audrey.  Elegance is timeless – it never goes out of fashion."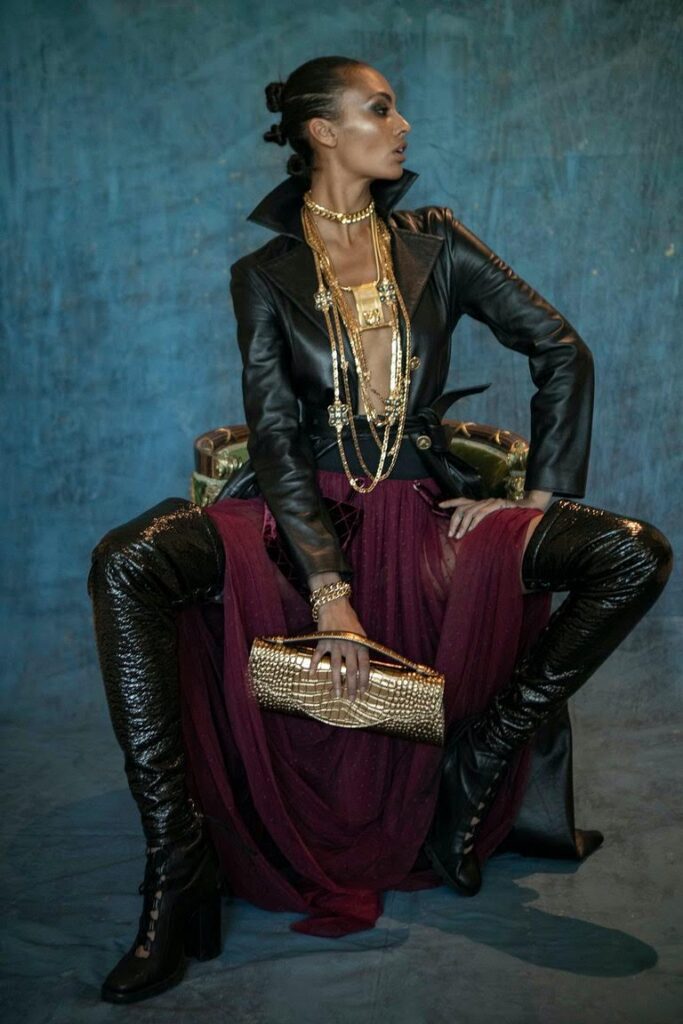 Face masks now contribute to fashion dialogue, and many treat wearing one like the final touch to their outfit, often matching the color, pattern, or texture. Or, like designer Tulliani, use it to inspire stark contrast all around. 
 "I prefer carpets and drapes clashing," he says.  "It means they are comfortable with it… like sneakers and a suit. Love those people! Don't think for a moment that person doesn't realize what they are wearing. There was more thought in those choices than most people who claim to notice it."
 Ultimately, face masks evolved into its own accessory category, revealing more about the wearer, especially those who choose not to. They embody the perfect union of function and style in fashion accessories.
Cover photo courtesy of Rock n Roll Bride.