Tik Tok has been at the center of internet culture for months. With a seemingly endless amount of content, and users uploading constantly, it is no surprise why. From viral dances to fun memes, Tik Tok is a place where trendsetting teens and young adults have been able to build up substantial followings, connecting with others who have the same opinions and interests as them. Perhaps one of the most influential aspects of Tik Tok comes in the form of fashion and beauty trends. It is not necessarily responsible, but it is a tool that the app's most fashionable have used to showcase their unique styles, inspiring thousands. Here are some of the most prominent trends to come from the app.
DIY Everything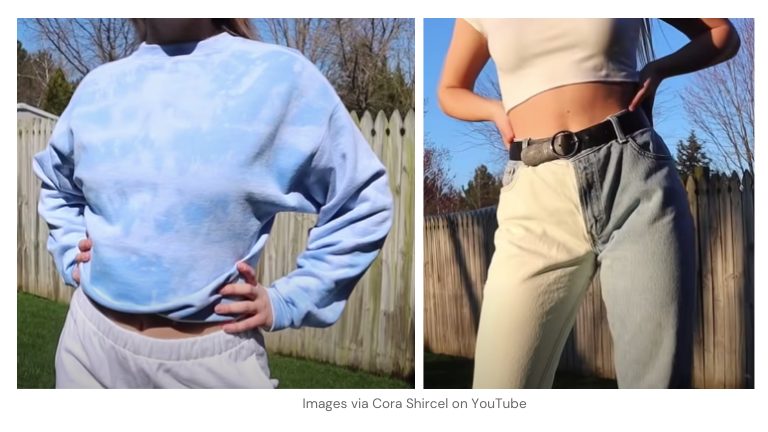 Whether it's a simple tie dye, or a full blown sewing project, Tik Tok has plenty of DIY projects to try. Not too long ago, people were bleaching literally everything to reinvent old pieces. There are also plenty of tie dye tutorials to follow. If you want something a little simpler, there are plenty of thrift flips and hacks to discover.
This trend is great not just for the cute looks but for the recycling aspect that usually comes into play. By reimagining older pieces, these creators are also encouraging sustainability. An old out of style shirt could become the trendiest crop top with a few cuts and stitches. By turning out old clothes, people don't have to contribute to fast fashion brands, but still keep up with the current styles.
The E-Girl
Even if you're a Tik Tok newbie, you've probably heard of the e-girl aesthetic before. Oversized hoodies and tees, lot of layered chains and jewelry, and funky shoes are staples of the typical e-girl style. Don't forget a cool haircut, usually dyed, especially the two front strands. Of course, you also have fun make up looks, with lots of people opting for drawn on freckles or hearts under or around the eyes. Heavy blush and bold eyeliner is also common, complete with bright eyeshadow.
The best thing about this aesthetic is that although it has its staples, there is so much you can do with it. The idea of the e-girl is all about creativity and individuality. The girls that rock this style do it with such confidence that even the boldest looks still work. It is also extremely versatile, and has plenty of elements you can adopt into your personal style on your own. Not feeling a big chain? No problem, maybe a bright pink eye look is more your thing. With endless ways to interpret these looks, no one e-girl is exactly the same as the next.
Athleisure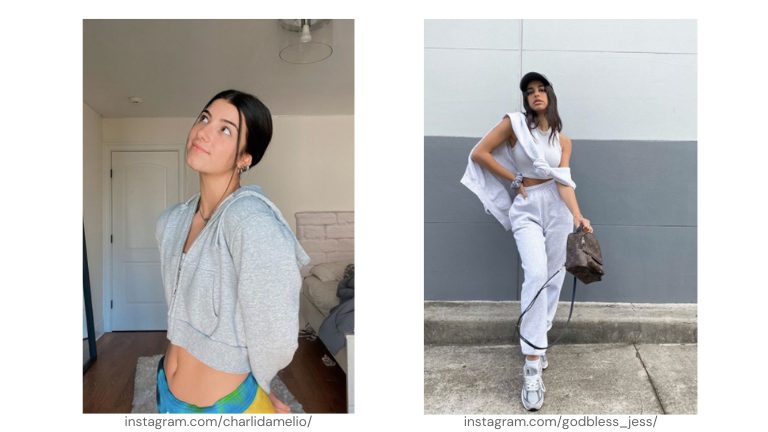 Whether you're an e-girl or not, the trend of hoodies on Tik Tok is pretty universal, with some taking it a step further with matching sweatpants. Athleisure is certainly nothing new, but with so many big Tik Tok stars, hopping on the trend, it has been brought to a bit of a younger audience. Creators like Charli D'Amelio and Addison Rae usually sport a more casual style in their videos, often pairing cute crop tops with a comfy pair of sweats. This goes to show that even the most simple of looks can be cute, and with these girls racking up views and followers, it's clearly working.
Tik Tok's influence on internet culture is undeniable and as long as it sticks around, it will continue to inspire creativity for thousands, especially when it comes to style. No matter how low-key or bold, it's all about confidence, and Tik Tok users have plenty of that.
Cover photo: Canva