The event was hosted by Lonza, a world-leading supplier to the Consumer Health and Nutrition, Pharma & Biotech, and Specialty Ingredients markets, along with acclaimed Brazilian fashion and portrait photographer Bob Wolfenson.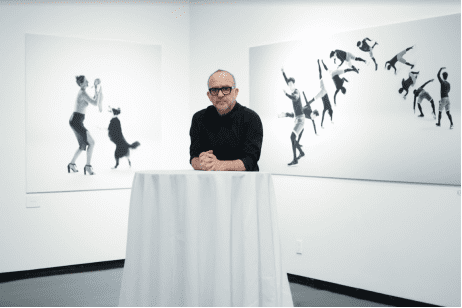 The exhibit highlighted Wolfenson's images and animations of bodies in motion – athletes, fitness enthusiasts, dancers and others who power their joint health with the integral and well-known wellness ingredient.
This event was two-fold: admiration for the astonishing artwork from a renowned photographer, but also his visualizations that illustrate the importance of joint health and how to achieve it.
About Bob Wolfenson:
Born in 1954 in São Paulo, Bob Wolfenson is considered to be one of the greatest photographers in Latin America. Starting his illustrious career at just sixteen years old, Wolfenson has worked with a variety of photographic genres – from portraits and nudes, to commercial work, including fashion. His work is frequently used in the Brazil editions of Vogue, Rollings Stone, Harper's Bazaar, Elle, and Marie Claire. With a passion for capturing people and life in all its forms, Wolfenson often turns his creative lens from art to advertising, seamlessly bridging the gap between the two worlds and seeing beauty in the everyday.