If you haven't heard, Broadway NYC has just welcomed the legendary Moulin Rouge. It's a humid Friday afternoon, but it's cool inside Claudine Van Den Bergh Cook's hotel room. Claudine, most known as her character Medusa, 6 days a week at the Moulin Rouge in Paris.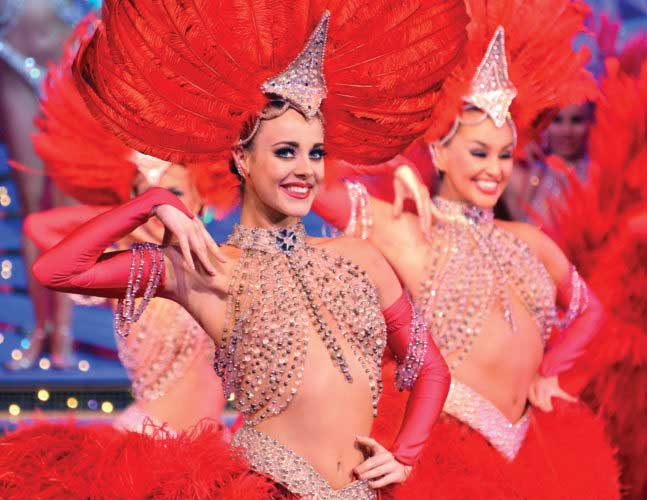 Here in the heart of Times Square at the Renaissance Hotel, she's taking us backstage in full detail of what really goes on inside Moulin Rouge which has been heating up Paris for one hundred and thirty years. This show doesn't stop for anything, not even on Christmas or New Year's eve. Claudine has been part of the Rouge family for seven years, two of which she played major roles including Le Goulue, the first lady in Paris to have her own carriage. Cook started dancing at the age of two and a half. As a child she always gravitated towards glittery objects and favored colors silver and gold. For this reason, Moulin Rouge quickly became her home.
A typical night consists of an hour warm up and thirty minutes makeup. There are two shows a night with forty girls and twenty boys. The cast consists of fourteen different nationalities and the crowd is always half international and half French. The female performers who must be a minimum five foot seven, and the men six foot three go through twelve changes of costume per show. Before joining the cast they are intensely ballet trained for five weeks straight. The budget for costumes runs at ten million dollars with over one thousand costumes total. Attention to detail is the key, so if a costume gets makeup or lipstick on it, it must be changed. Claudine describes the show as a far away land. The color scheme for the show is as follows: it begins in white, followed by red feathers, diamonds, sparkles, pirates, big bird like costumes, circus jugglers, clowns, Russian dance, and ends with a pink finale.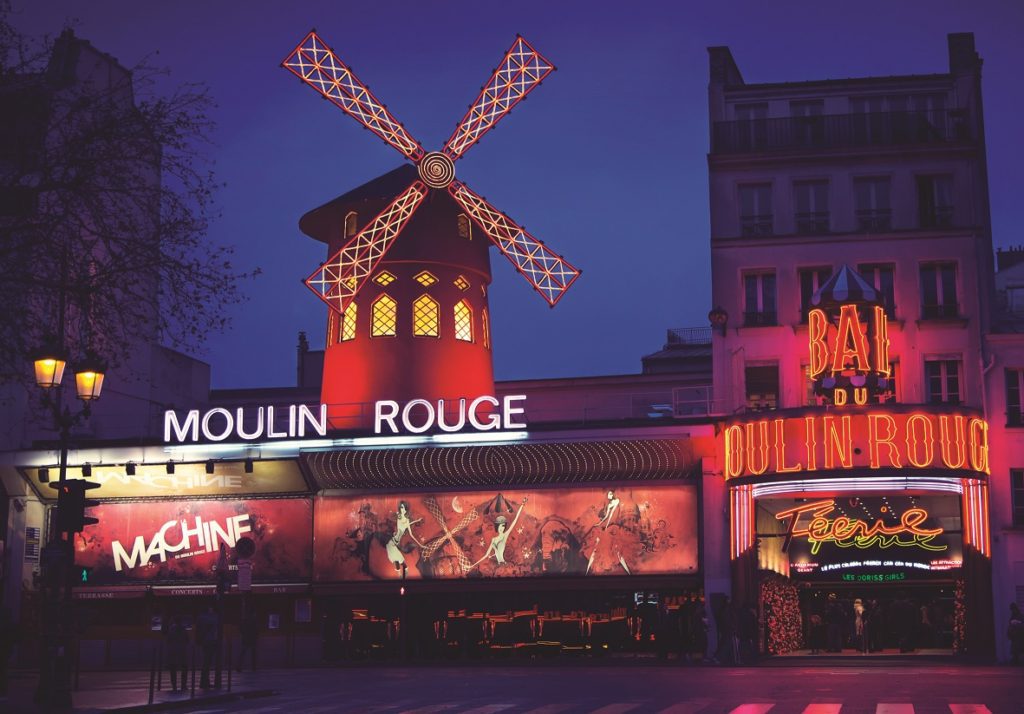 You'll experience different realms and can top the full experience with optional dinner. The methods of dance include acrobatics, pilates, yoga, jump splits, ariel somersaults and eight minute cartwheels. All costumes are made on stage and their staff consists of twenty five dressers, ready to fix any problem that may arise. The shoemaker is also in house, as the heels are especially designed for the extreme jumping. The feathers are real and come from ostrich male birds, whom they keep alive, as the older the birds, the better the feathers. Each costume costs twelve thousand dollars and is made with real Swarovski crystals. The show had to buy out the shoe and feather companies as they went out of business, because they weren't making much profit. The women were taught to do their makeup and it consists of lots of blush, body makeup for even skin tones, red lipstick, eyelashes, and their eyeliner is drawn open for the illusion. Their makeup must be thickly coated, as there is excessive sweating on stage. The performers are required to maintain the original hair color they were hired with, as Moulin likes to keep the illusion consistent. All hair pieces used are real.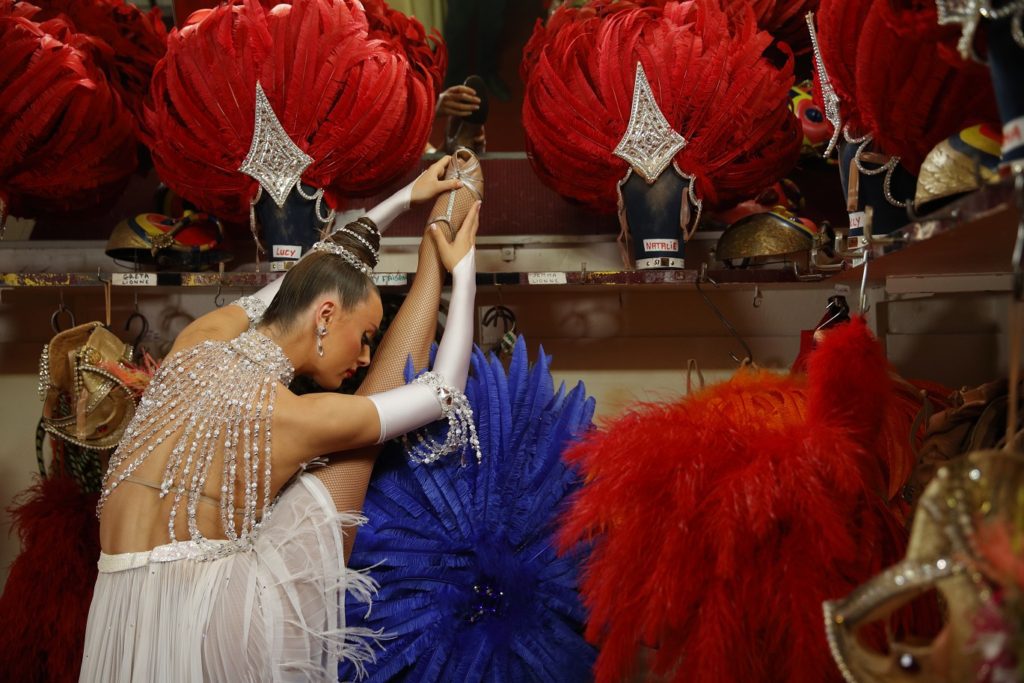 Moulin's women confidently dance in fishnets and heels and Cook believes she was a perfect fit because of her height. She says this line of work can't be continued in her fifties, so it suits her time bracket, as it's every night. Performers of Moulin Rouge get stability as there is no next audition. It works great for Claudine because she gets to be an active part of her two Pomeranian's' lives. Claudine says she feels fulfilled performing every night at the iconic cabaret as home is Moulin Rouge.