With the premiere of Master Maggie at the Tribeca Film Festival, director Matthew Bonifacio takes audiences on a journey that explores the parallels between an actor and a liar. Viewers are forced to wonder whether there is, in fact, a difference between the two – besides disclosure?

Lorraine Bracco stars as a legendary acting coach who is interrupted while with a client by a stranger (Neil Jain) desperately seeking help for an audition.

It would be difficult to divulge more without spoilers, so consider this a warning. It might ruin what makes this short film so captivating.

In the midst of providing councel to no other than Golden Globe & Tonny winner Brian Dennehy, the mystery man disturbs with his plea for advice prior to his audition for "Law & Order" the next morning. Bracco beautifully portrays an acting coach who is passionate and committed to the success of her clients but is jaded and quickly unimpressed. Refusing to take on an amateur actor, Maggie is easily believed as the legendary coach thanked by Meryl Streep and Cate Blanchett in their Oscar speeches.

After a few minutes of quarrel and the stranger's refusal to take "no" for an answer, Maggie accepts. She repeatedly stops him before he is able to recite more than two words from the script, annoyed by his articulation of the fictional dead lover's name. What makes the film interesting and, perhaps, a bit slow is that it feels like one is sitting in a real-life coaching session.
"You need to show us what you had together: love, passion, joy, sex…" Maggie ardently criticizes, emphasizing that it can all be felt from something as simple as the way he says the name "Tessa."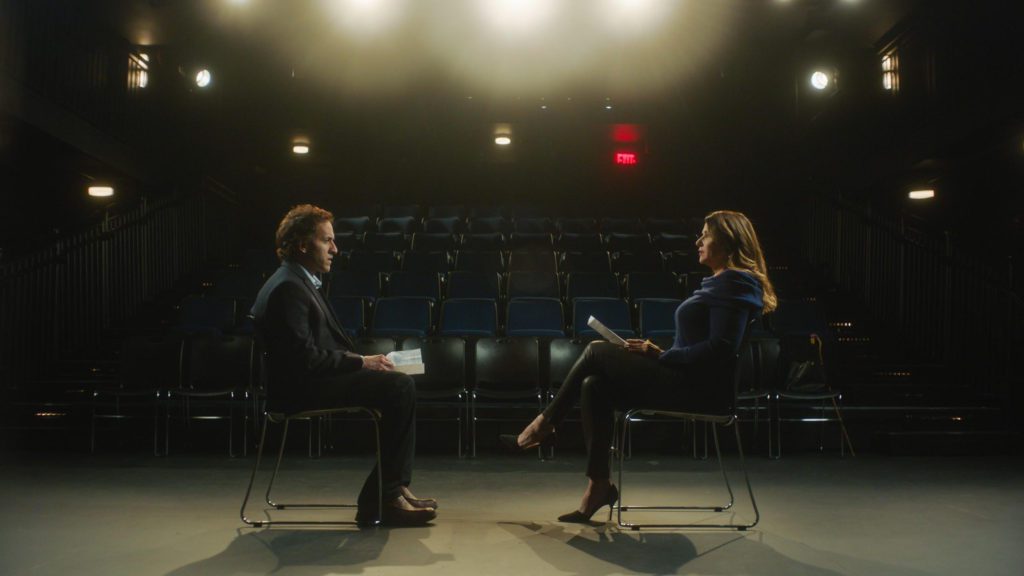 There is a sort of irony in her frustration with the stranger's inability to express honesty in a made-up scenario for his audition. After moments of intensity, there is a breakthrough, and Maggie is successful in acquiring raw emotions from the hopeful actor.

This cuts to the rookie actor in the middle of what can only be assumed to be his audition, followed by Maggie in the middle of another coaching session with Saturday Night Live veteran Kenan Thompson. This meeting is also interrupted by a janitor who discovered startling news while reading the newspaper.
It comes so unexpectedly that you have to replay it. Bonifacio with this film proves that a great actor is, ultimately, a talented liar.
Starring: Lorraine Bracco ("GoodFellas", "The Sopranos"), Neil Jain ("The Quitter"), Kenan Thompson ("Saturday Night Live", "Kenan & Kel" ), Brian Dennehy ("The Seagull", "Silverado"),
Chris Henry Coffey ("Trust")
Directed by: Matthew Bonifacio ("Lbs.", "Amexicano", "The Quitter")
Written & Produced by: Julianna Gelinas Bonifacio & Matthew Bonifacio