One of our highly anticipated shows of the season is Korean native designer Son Jung Wan. Always smiling and always welcoming calmly waiting for her show to begin Son Jung Wan welcomed us backstage to get a first look at her magnificent pieces.
During New York fashion week we all want excitement, color and action in fashion. This is why it is an adventure seeing Son Jung Wan show as she absolutely embraced Maximalism. Volume, various fabrics and bright and pastel colors turn the runway into magic. The moment when you remember " Yes, this is why I love Hew York fashion week". Ms. Wan mixed vibrant yellows, greens and blues while combining traditional tailoring with exposed seams to create 3D effect. Silhouettes were strongly structured made of tweed, jacquard including fabrics with Son Jung Wan now traditional floral patterns.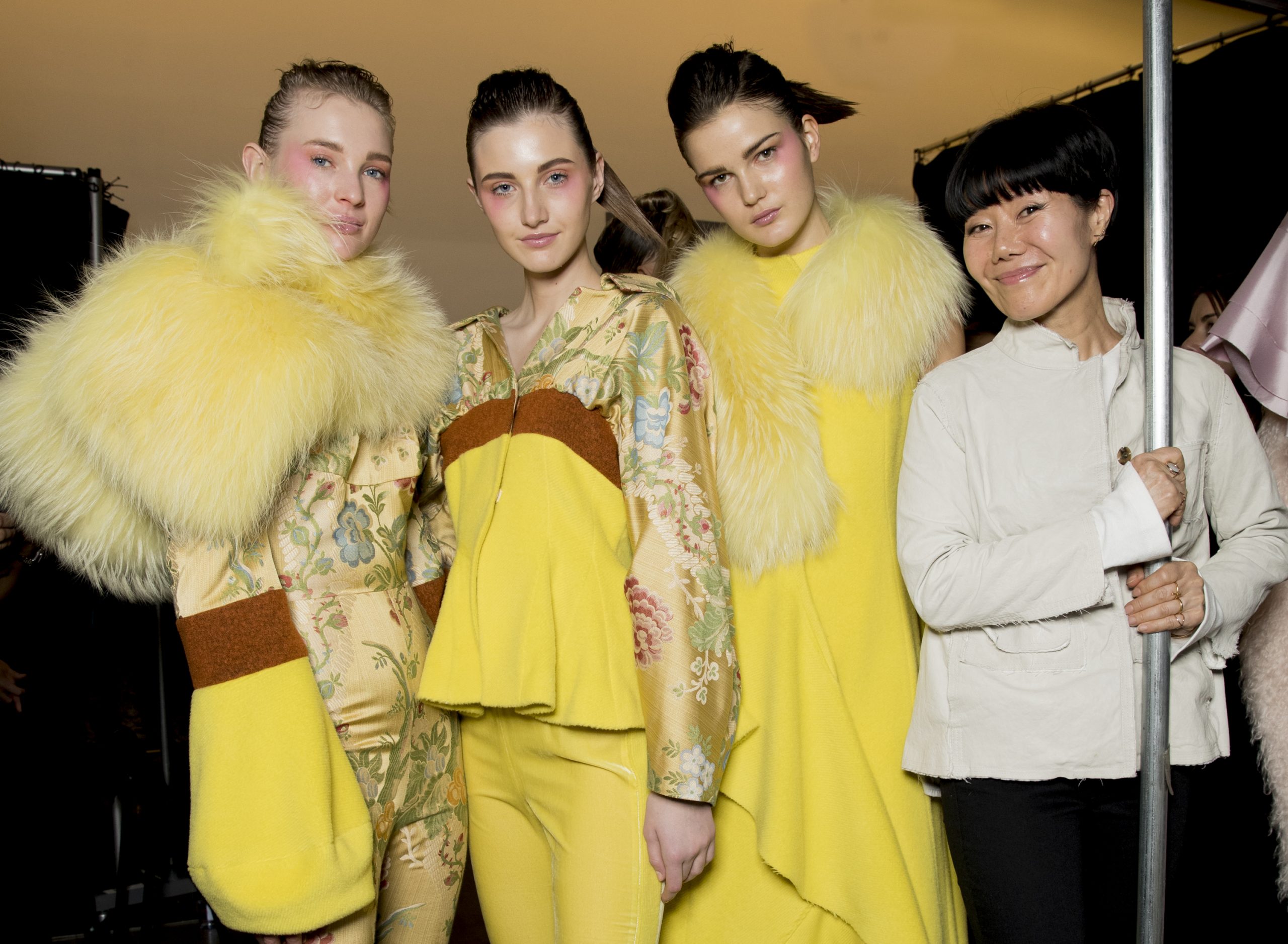 "The collection was inspired by 80's extreme! I emphasized the dramatic volume and silhouettes are 80's retro like. Son Jung Wan woman is a confident woman and has a warm heart. She is smart and has a great sense of humor. "– Son Jung Wan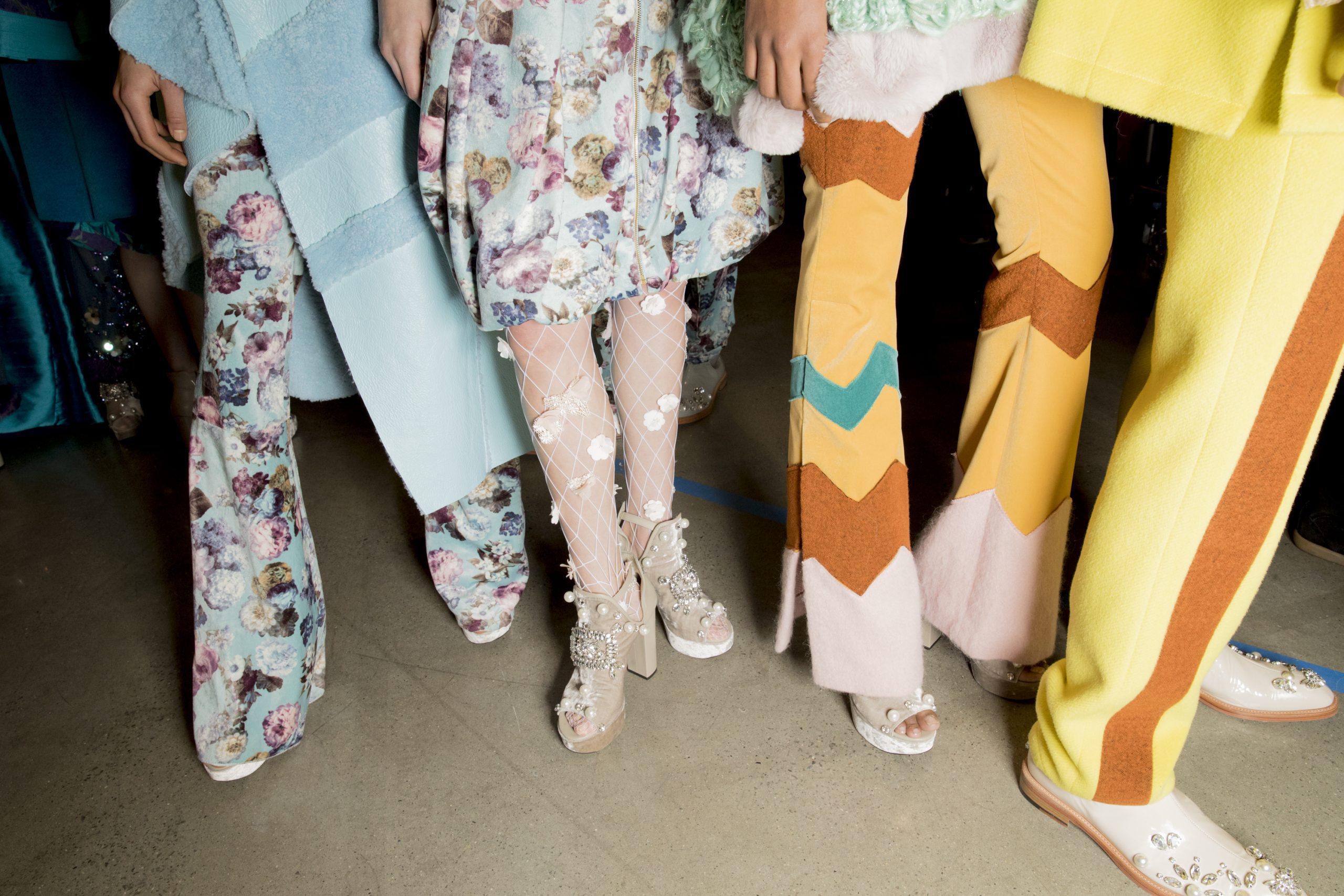 Celebrity attendees included, the brand's muse, actress Kelly Rutherford, actors Eric West, Broderick Hunter (Insecure) & Jeremy Carver (Empire), recording artists Lipsia, Emily Perry, Bing, Marre Gomez, Frenchie Davis & DJ Xenia Ghali, actresses Hailie Sahar, Lyrica Okano (Hulu's Runways), Sheena Sakai (Power), Carra Patterson (E! The Arrangement) along with a dose of reality TV stars with The Bachelor's Calia Quinn & Jack Stone and YouTube sister sensations', Niki DeMartino & Gabi DeMartino, and Masika Kalysha (Love & Hip Hop Hollywood).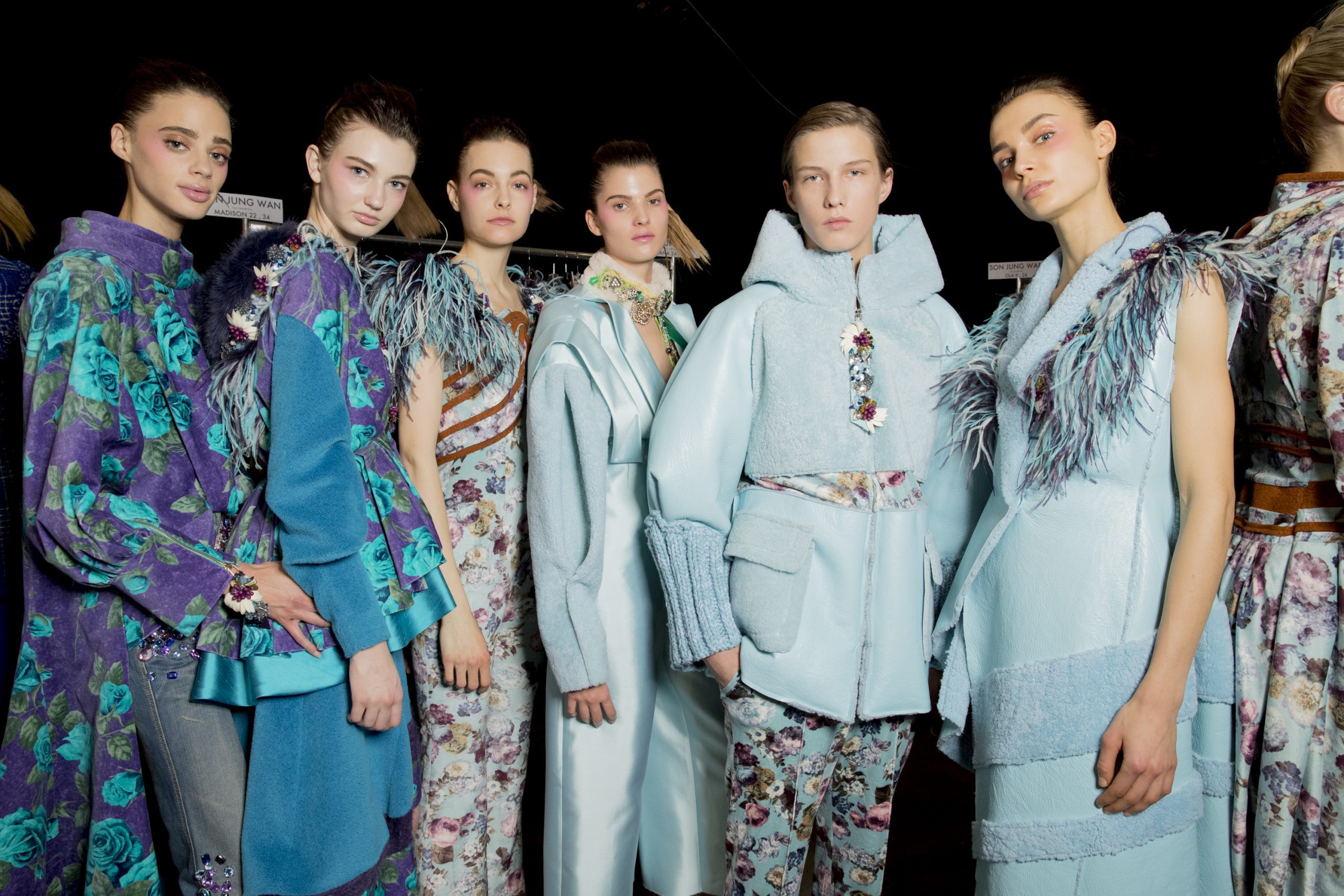 Images by Kevin Tachman Photography