Presented by the Knockturnal at AMC Loews Lincoln Square on February 22nd, Pop Style TV attended the red carpet world premiere of Pickings, a riveting crime film/ thriller. The story is based on a mother trying to protect her family from the demons of her mysterious past. Featuring a talented cast, Elyse Price plays Jo Lee-Haywood, a former mobster who turned a new leaf upon discovering love and starting a family.  Her dangerous past leads to the death of her husband, but, years later, it seems like Jo and her kids might be able to escape the wrath of her former mobster life, after all. And they do, but that doesn't mean new enemies can't be made. After a new group of mobsters threaten Jo's bar and her family, her past might be the only thing that can save them.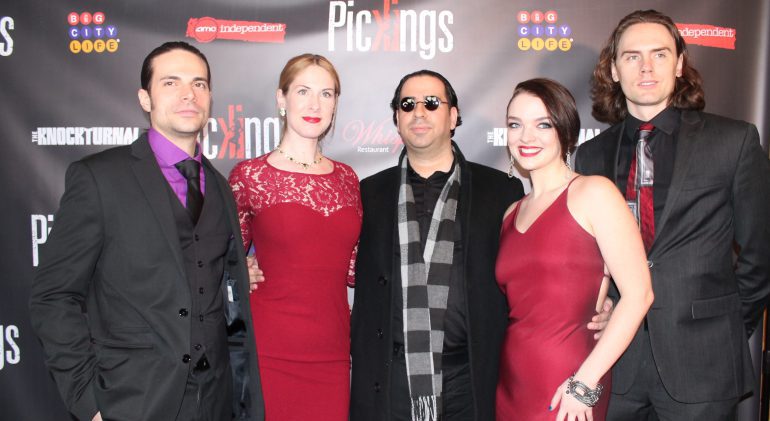 Joel Bernard, Elyse Price, Usher Morgan, Katie Vincent & Michael Tyler.
Pickings is captivating, intense, complicated and violent. It is everything expected from a great mobster movie, however, it is so much more than that. In a genre that is predominantly saturated with strong and complicated male characters, roles for women tend to be more vapid and transparent, usually reserved for the clueless wife. Maybe she knew, maybe she didn't, but that is usually the most complicated aspect to most female characters in mobster movies. Pickings showcased something different, something entirely unexpected. Women can be mothers and loving and fragile and scared, but they can also be bad and dangerous and cunning and fearless. Sometimes they can be all of the above, and that is what was so compelling about Elyse Price's character.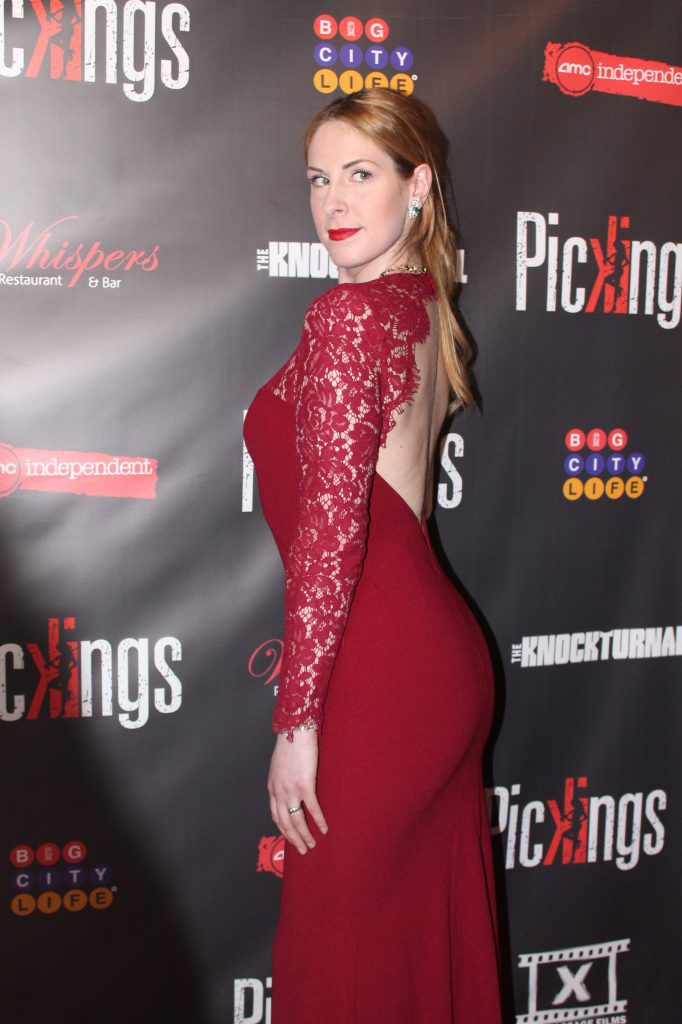 Acress Elyse Price
In an industry where time has literally been declared to be up for gender roles and inequality between men and women in Hollywood, there couldn't be a better time for a movie like this. The script has been flipped. The malevolent thugs, who expected to shakedown a bar owned by another harmless woman, are in for a surprise. Because what is the worst a woman can do?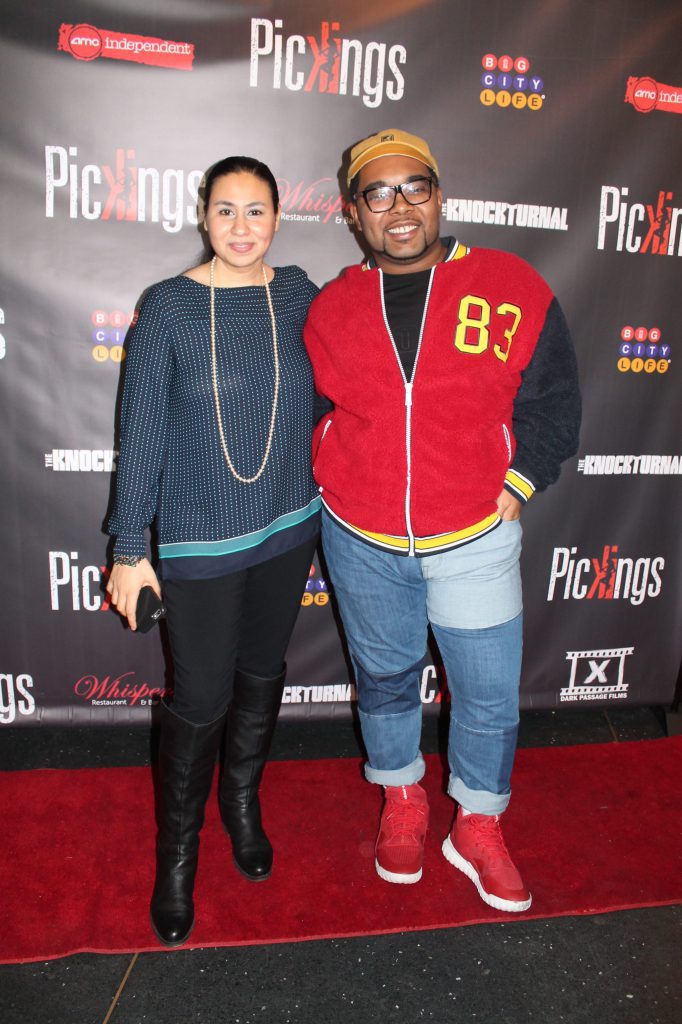 The Knockturnal editors $haina_Moskowitz and OJ Williams
The film was directed and written by Usher Morgan, and it's also his first feature film. Pickings is scheduled to be released to select theatres via Dark Passage Films and Digital Magic Entertainment on
March 2nd, 2018
.
Check out the full trailer below: