Dining in New York City is comparable to dating. With so many options, it's hard to distinguish between the great and the mediocre.
Though we can't supply you with eligible partners, we can suggest some restaurants worth checking out. And who knows, maybe it's where your soulmate is currently eating. (Since it's the beginning of the month and we all have rent to pay, we've made sure none of them will leave you filing for bankruptcy.)
Earl's Beer and Cheese
Earl. Beer. Cheese. A strong name and two of our favorite things, what isn't there to love already? Our favorite spot in the Upper East Side, this award-winning restaurant's menu is what dreams are made of. It's the type of menu that's difficult because everything sounds good, and the type of food is what you fantasize about drunk at
3 am.
Whether you're a size queen and get the massive Earl's Taco, or in the mood for the best grilled cheese ever (choose between the NY State Cheddar or the Gorgonzolla), your only problem with this place will be that it isn't open 24/7. Don't worry, you can always ask for an extra order of their legendary Beer Cheese to have at home waiting for said
3am
fantasies.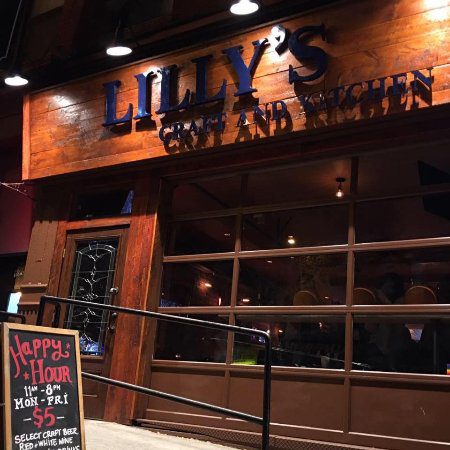 Lilly's Craft Kitchen
If it wasn't currently so cold outside, this place might be confused for a heat-induced mirage. But no, it's exactly what it looks like: a straight bar in Hells Kitchen. Opened last year, this place is perfect for both: lovers of sports or lovers of the hot men who enjoy sports. The bartenders aren't bad to look at either, regardless of the team you play for. Most importantly, the food is the best part. Our personal favorites would be any of the burgers or the salmon and mashed potatoes. Despite what you order, there is no wrong choice. (Did we mention happy hour is $5 beers, wine and cocktails?)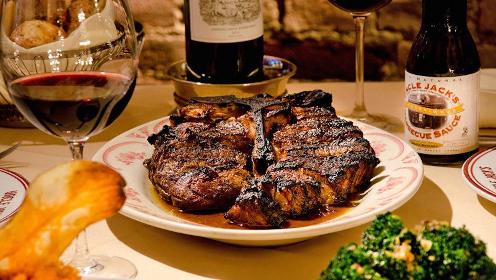 Uncle Jack's Meat House 
Recently opening a couple weeks ago, this is for all the meat lovers out there. It might be in Astoria, but haven't you traveled farther for less? This is guaranteed satisfaction (can any of your recent one-night-stands have that claim to fame?). We actually got a chance to speak with Willy Degel, Former Food Network star, who shared with us the three main reasons people should visit. "Get your meat game on, craft specialty cocktails, speakeasy, and CARNIVORE, CARNIVORE, CARNIVORE!" So maybe it's four reasons and one repeated three times, but after trying the entire meat selection, we can't blame him for being so excited. The cocktails are strong, unique and delicious and the meat speaks for itself.
Three of Cups
If Sunday is synonymous with brunch, we have the place for you. At the heart of the East Village, Three of Cups is a delicious Italian restaurant offering pasta, pizzas and a full brunch menu. The food is amazing, and if amazing could be multiplied in words, they would hold that adjective with their 2-hour bottomless drinks option. So whether you get their mouthwatering French toast or their perfectly cooked eggs benedict, you're bound to walk out pleasantly full and stumbling.
In addition you can find more great recipes and product reviews from our friends at The Village Bakery