New York fashion week was not so long ago criticized over lack of originality and creativity. Thank to artists like Domingo Zapata , fashion runway has sizzled into one completely out of the box.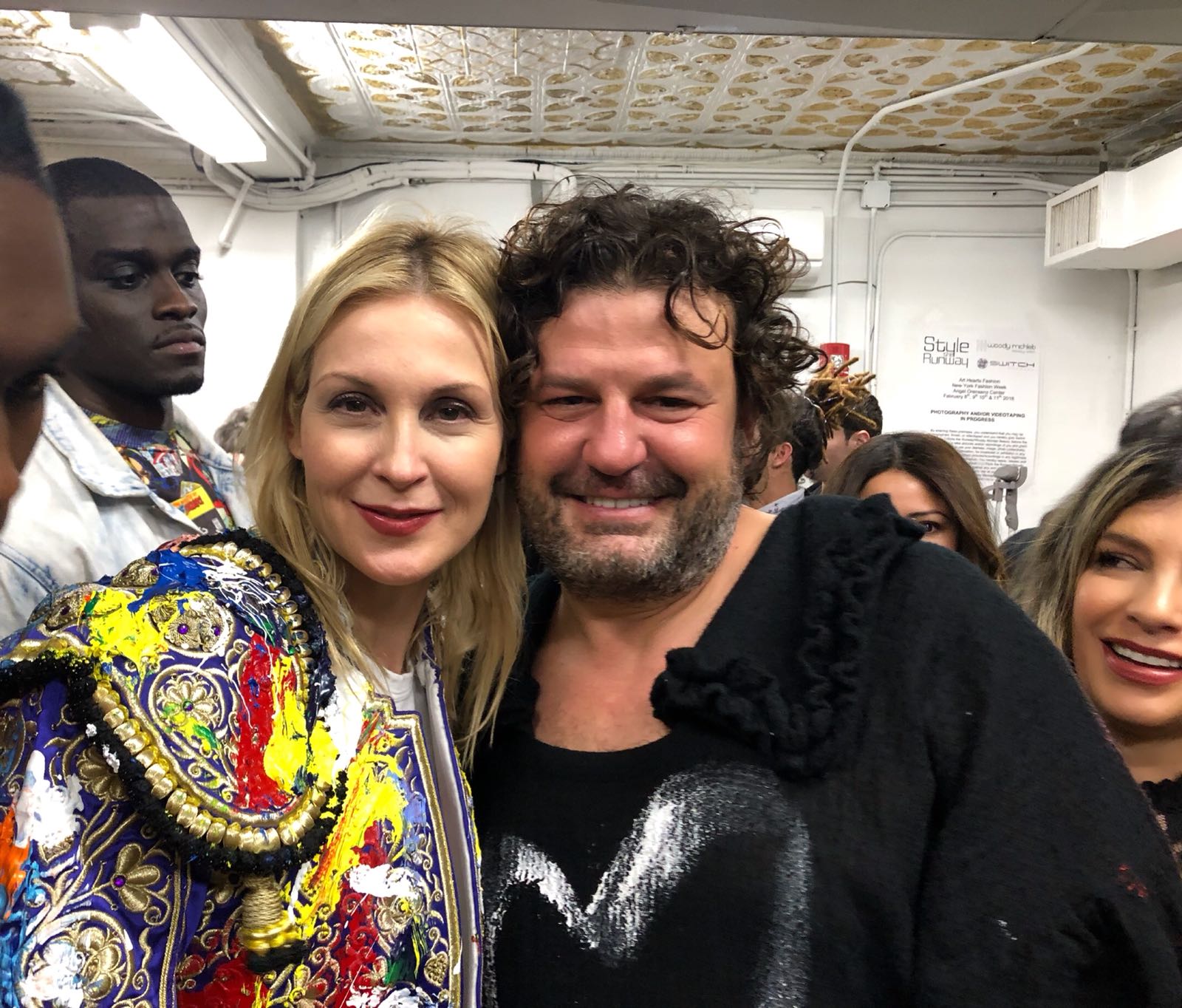 Designs combined with his signature pandas, half naked models painted by the Spanish artist, spectacular bullfighter jackets in all of Domingo's signature colors the show was exciting and had a strong message. Mr. Zapata wants us to create awareness and tolerance about discrimination and homophobia towards the LGBTQ community. All the proceeds will go towards supporting different transgendered charity organizations.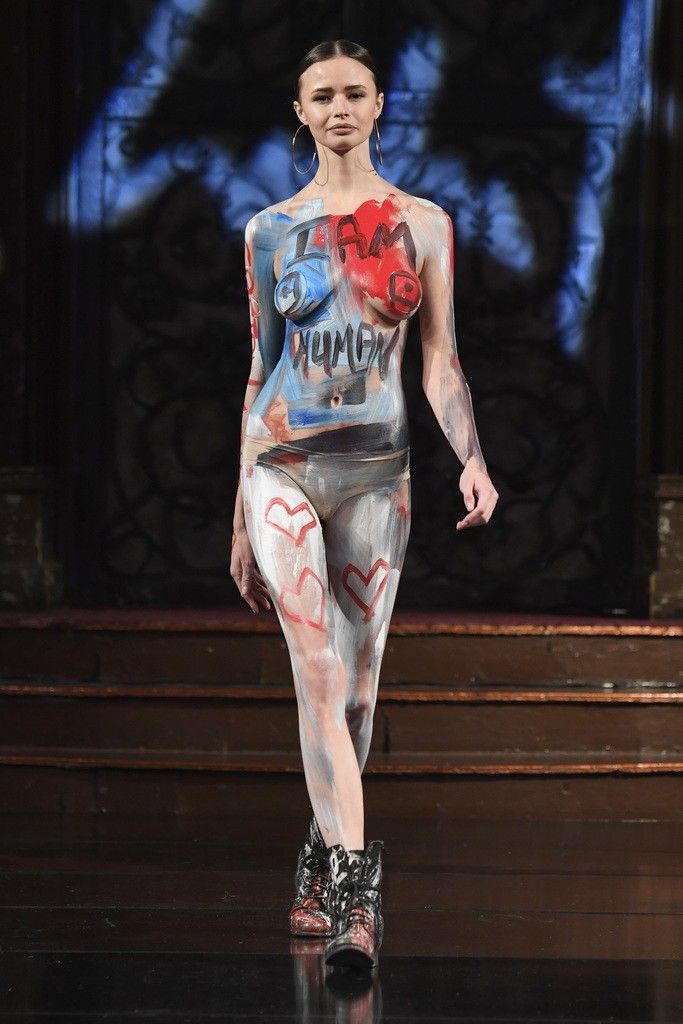 Domingo Zapata In NYFW: Artist Fused Art, Fashion During His Show 'Be Yourself, Tags Are For Facebook' Arun Nevader/Getty Images/NYFW Powered by Art Hearts Fashion
Marija Shatilo, a model, a muse opened the show "wearing" a message. Celebrities like Kelly Rutherford, Chef Jean-Georges, Jordi Mollà and Domingo's children completed the magic of the show.
Remember to  "BE YOURSELF, TAGS ARE FOR FACEBOOK" -Domingo Zapata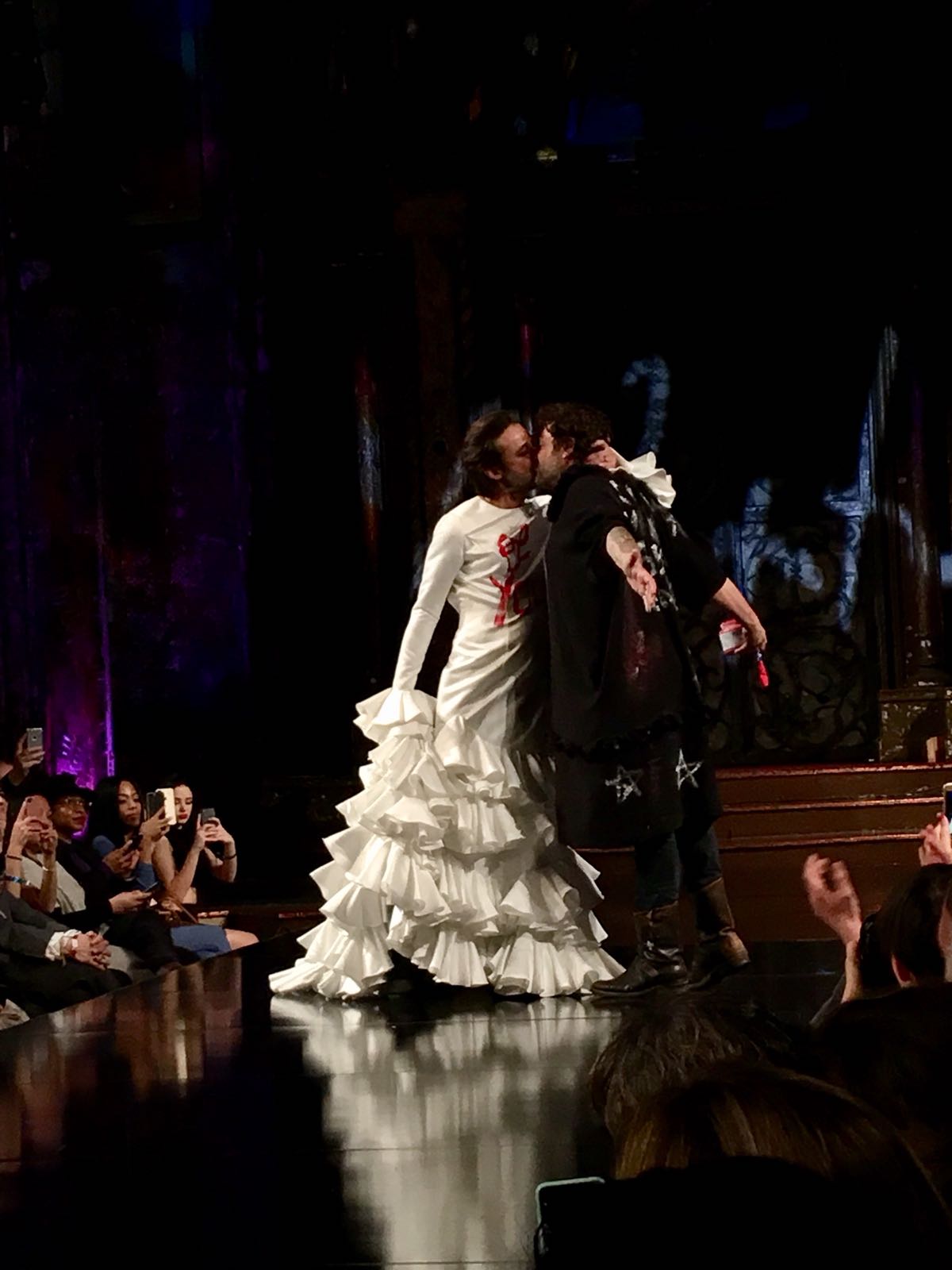 Domingo Zapata and actor Jordi Mollà share a kiss on the runway