There is never enough time to explore NYC's restaurant scene and out of so many restaurants there are some that really stand out. Discovering Ponty Bistro was a real treat since the place is a real gem of their neighborhood and should become a destination restaurant!
We never tried West African and French cuisine so we went with no expectations. We were greeted by a very well groomed and polite server that escorted us to our cute little intimate corner. Chef Ali Cisse introduced himself with a smile on his face and he passionately shared the story of his journey to Ponty Bistro.
Two cousins, Senegalese-American chefs Ali Cisse and Elhadji A. Cisse came to New York from the West African nation in the 1990s.  They worked their way up to executive chefs working in the kitchens of the biggest international names in the food industry like Daniel Boulud and Jean-Georges Vongerichten. Few years later they opened their Gramercy location and named it after a popular avenue in Dakar, Senegal – Ponty. In 2014 they opened another location in Harlem.
Interior is pretty simple but don't let that full you, their cocktails and food recipes are very complex!
We started off with a cocktail. Even if you are not a cocktail person you have to taste Ponty Fresh Ginger Martini! It is made with a fresh ginger juice and it is really refreshing. Off to a great start.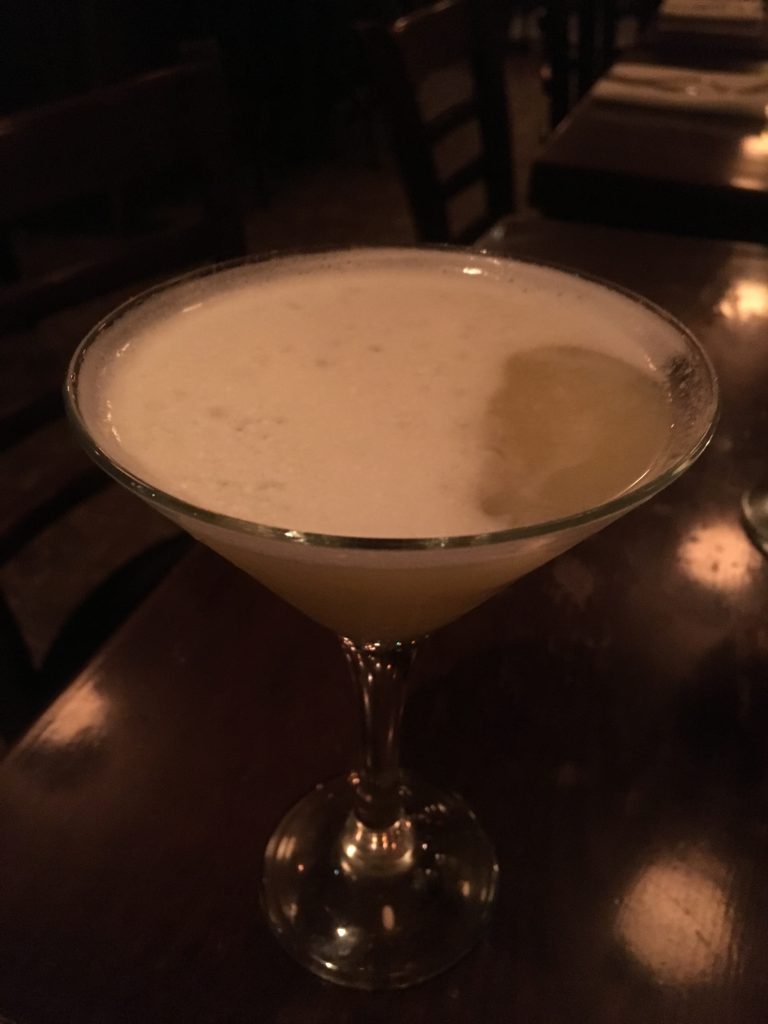 Calabash, butternut squash soup with a hint of ginger was so perfect after our first cocktail. Great for any season perfectly kicked off our curiosity for the next dish.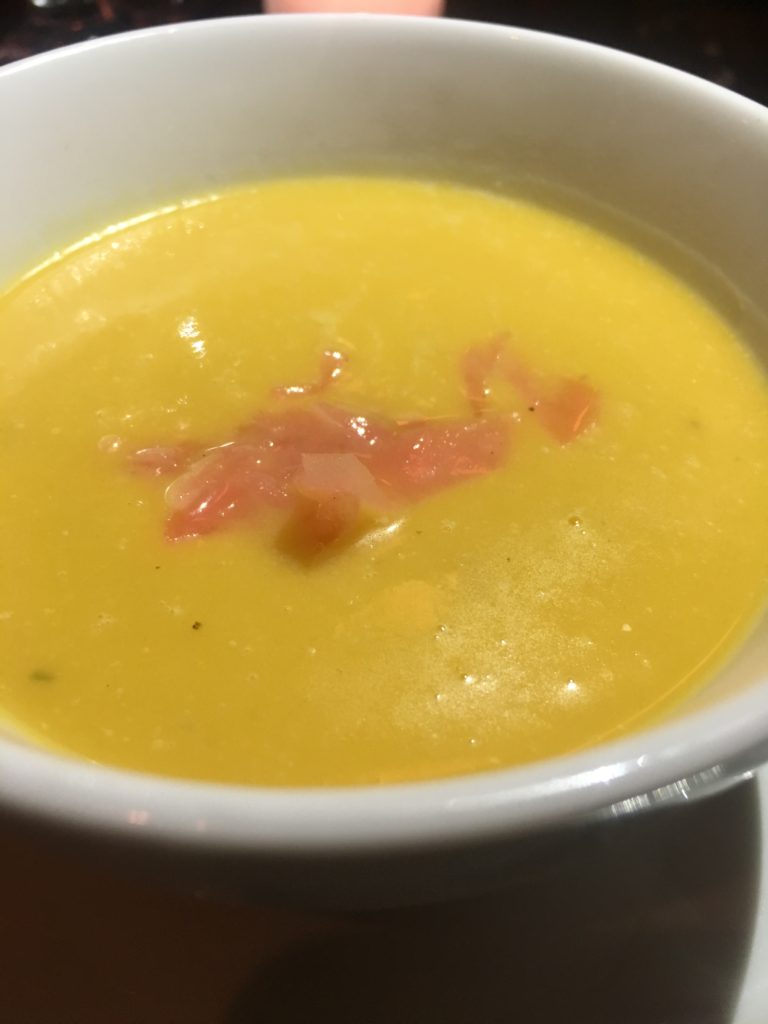 Even though you rarely expect much from a salad a roasted beed salad paired with blue cheese, walnut, slices of orange and balsamic vinaigrette was bursting with flavors. That is when we realized we are not dealing with just an ordinary chef or ordinary restaurant. Our foodie sensors were beeping in excitement.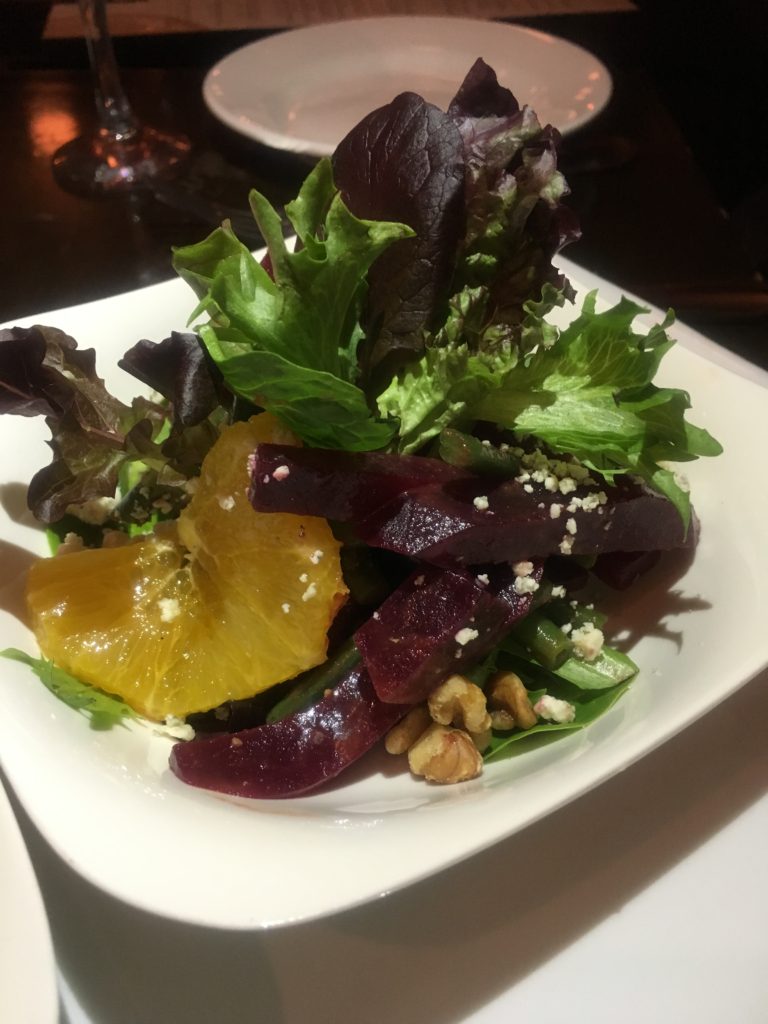 Confirmed! Fine dining in a neighborhood bistro! You can tell chefs skills by the way they make octopus. Chef Ali grilled our octopus to a perfect soft texture and served it with green risotto and shaved parmesan. As that wasn't enough they  added truffle glaze!!!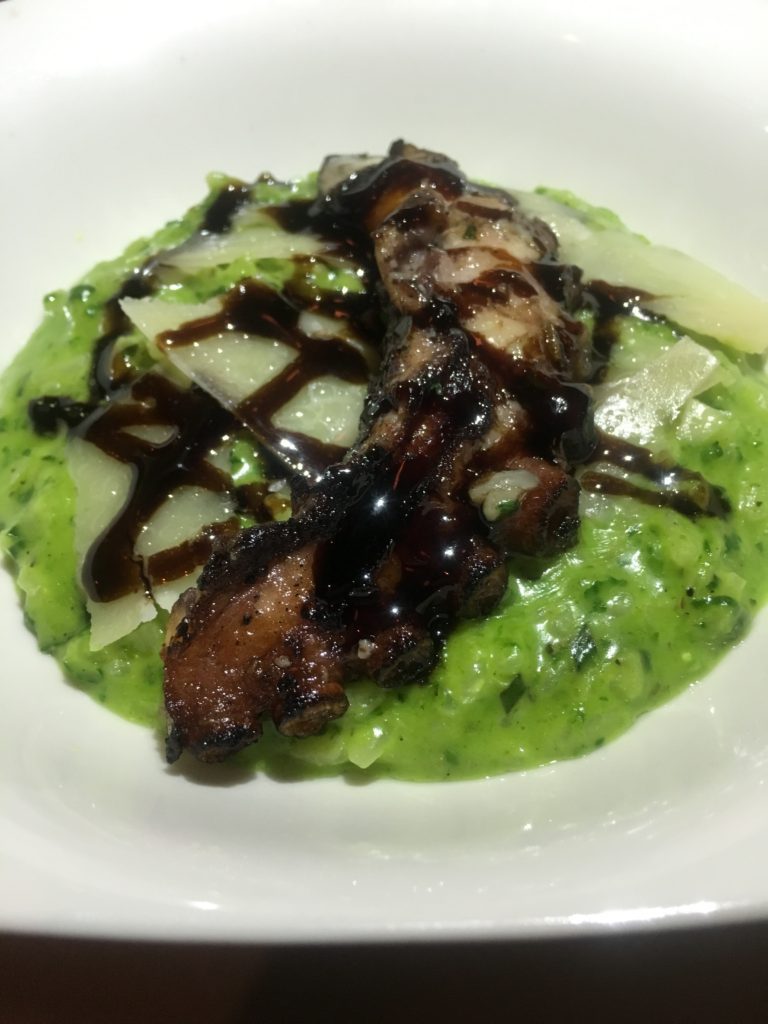 What is Niokolokoba?  Grilled sirloin steak marinated with Senegalese spices made Chef Ali's way.  Served with French fries and au poivre sauce, even though already full we managed to finish our dish.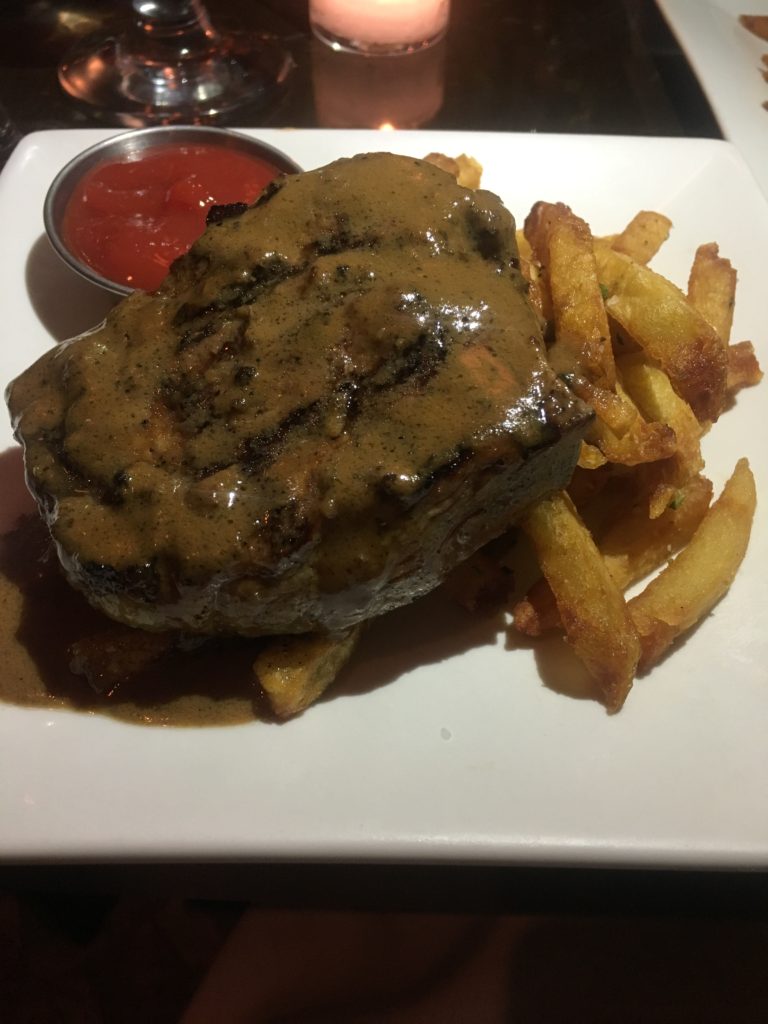 We managed to make some extra space in our tummies by sipping on a very tasty French Domaine Raissac Chardonnay – Vermentino – Chateau Raissac. That was a great idea because it would be sad leaving without tasting at least one Ponty Bistro dessert. Very creamy chocolate mousse is divine and do yourself a favor and be bad, order it next time you are there! It is worth all the calories.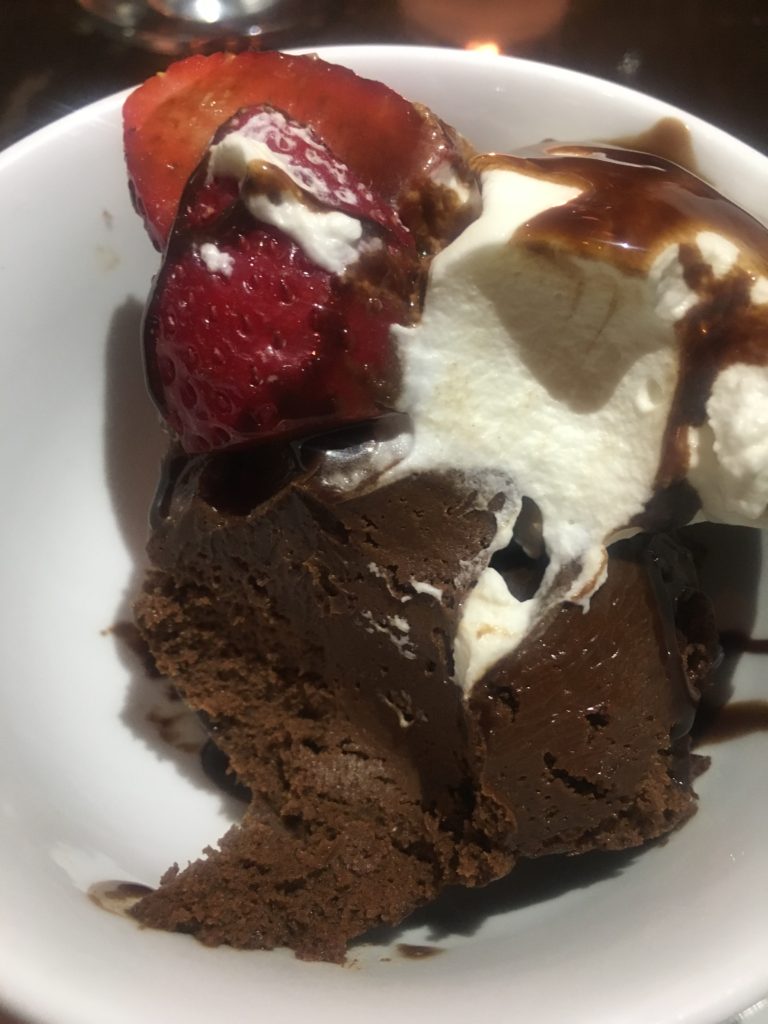 To contact Ponty Bistro Gramercy, call 212-777-1616. For Ponty Bistro Harlem, call 212-234-6475.