Marking the start of New York Fashion Week: Men's and his own 30th year anniversary in fashion, Joseph Abboud decided to take us to church, literally. For this year's show, Joseph Abboud took the religion out of St. Stephen's Church on 28th street and filled it with beautiful people, who were even more beautifully dressed. And we're not just talking about the models, as sitting front row were Marc Rutherford, Colton Haynes, Sean O'pry and, waving frantically a few rows away, well, there was me.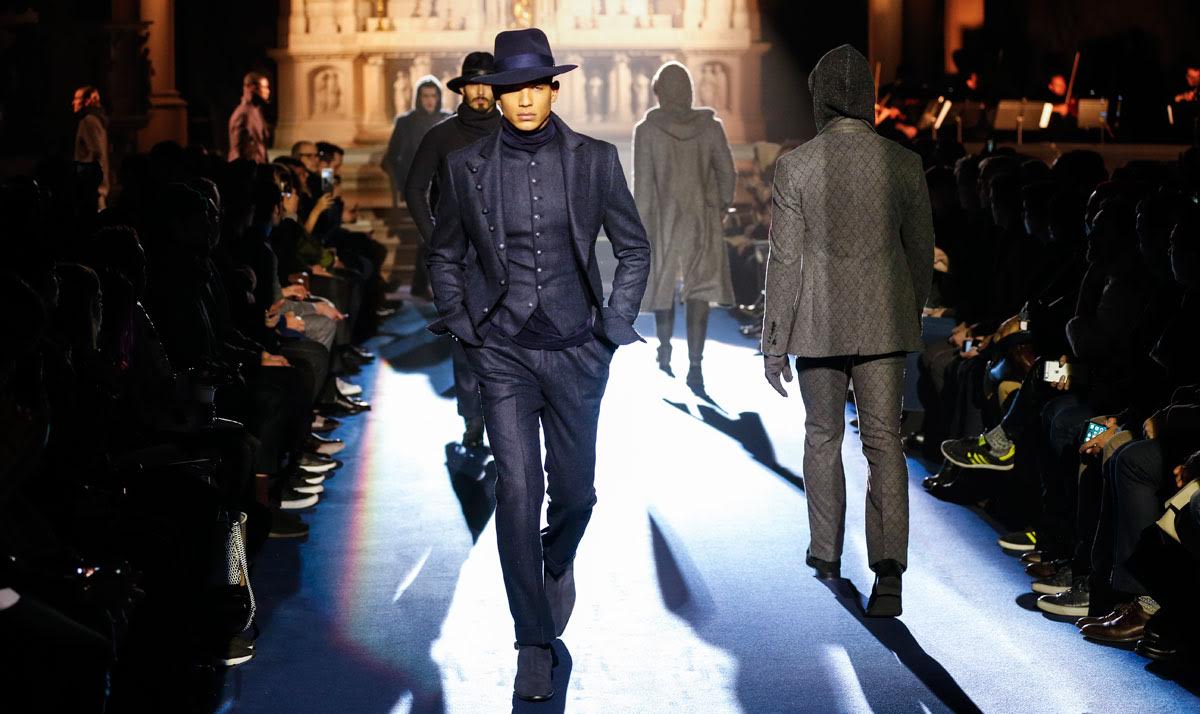 "It's romantic, sexy and dark — sinister without being evil," the designer said backstage. Though we're not sure if he was describing the church or his own show, which featured an American Gothic-themed collection, which celebrated cool and dark colors, bold topcoats, three-piece suits, hoodies, and fedoras. The layering focused special attention to cashmere turtlenecks and luxurious knits. Fall might be known as Joseph Abboud's specialty, but this year, he decided to embrace the darker and more mysterious side of beauty. And with those designs and models, dark and mysterious have never been so appealing.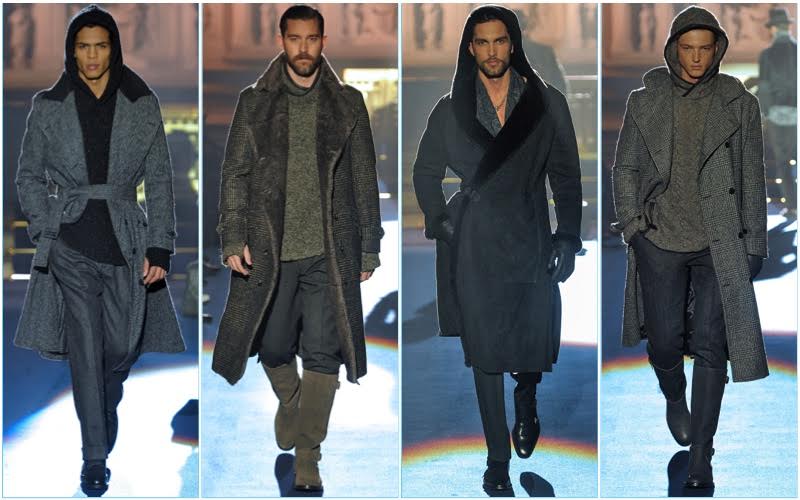 To add to said darkness and mystery, the show was serenaded by a live orchestra. Its fast beat echoed the catwalk of the show. The venue was set up in a way that there were various models walking quickly in all directions, reminiscent of the fast-paced streets of New York.
Joseph Abboud succeeded on his promise, which in a past interview with the NY Times, he mentioned getting boys to dress like men. (Boys, take notes.)