It's hard to be seen, to be heard, to be understood, when most of the world is unaware of what you're going through.
Last week, I had a chance to meet Megan, a shy but very sweet 13-year-old girl, who loves photography, hates math and enjoys chicken nuggets for dinner. I only know the latter because I overhead her asking the waiter if she could have that instead of the dinner they were serving. We met at the 18th annual debra of America benefit, an organization dedicated to improving the lives of those affected by Epidermolysis Bullosa, which until further getting to know Megan, it didn't dawn on me that she was one of the victims.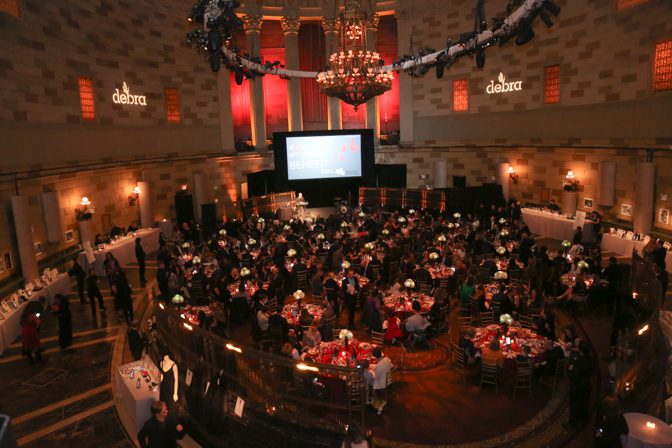 Though much progress has been made in research to help fight EB, it still isn't enough, as there is still no cure. The primary symptom from EB is extremely fragile skin that blisters and tears from minor friction or trauma, though in addition, many suffer from one of its most severe forms, Recessive Dystrophic Epidermolysis Bullosa, which leads to internal organs and bodily systems often being severely affected, and the scarring from recurrent wounding often results in disfigurement and disability. Those suffering from RDEB, usually lose their battle 
within five years
 of first presentation. You can help change that. You can help them continue fighting.
What's the first step? Spreading awareness. The main problem with EB is that only 25,000 people living in the US suffer from it, as it affects 1 out of 20,000 live births, which means roughly around 200 children a year are born with it. And though that's 200 too much, it hasn't been enough for sufficient funding and support to be allocated to help stop it. But those 200 children have families, friends, and people will grow to care for and love them, and as a result, also are affected by this disease. And the burden isn't just the symptoms afflicting the individual, but the financial cost that falls on the family to cover constant treatment, which isn't covered by insurance.
Brett Kopelan, the Executive Director of debra of America, joined the board shortly after his daughter was born with RDEB in 2007. Prior to that, he was unaware that such a horrible disease even existed.  Before becoming aware of this benefit, I was also oblivious to the presence of EB and the lives it has taken over. This might explain why it has come to be known as, "The worst disease you've never heard off." But now, I know Megan, and thus, I too am affected by EB.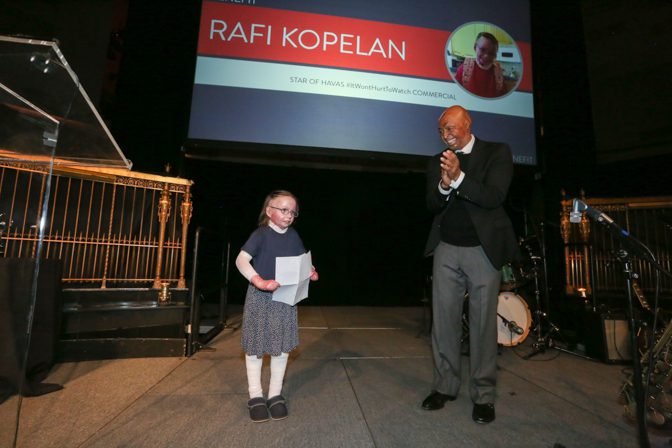 The benefit honored select individuals making a difference in the war against EB, those fighting it, and also highlighted significant accomplishments by debra of America. Kopelan shared with us exactly how debra of America is improving the lives of thousands. "Debra's programs are meant to address some critical needs within the community.  We have an on call nurse for the EB community, their families and caregivers as well as the professional medical community.  Almost 20% of the calls to the nurse are from physicians asking questions.  This is one of our most utilized programs.  We also have a wound care distribution program that sends free wound care supplies to families who have exhausted their insurance coverage or don't have insurance at all.  Last year we sent out over 34,000 items with a respective cost of more than $300,000."
What they are doing also explains the new tagline that was created in 2011 when Kopelan joined the board, "Because the cost of doing nothing is too great."