Cynthia Rowley put together the most epic of launches yesterday for her Spring and Summer collection. Hundreds of guest lined up to view the acclaimed designer's collection in The Village and we were not disappointed.  Bottled water and cocktails accompanied an evening of great fun and awe inspiring designs.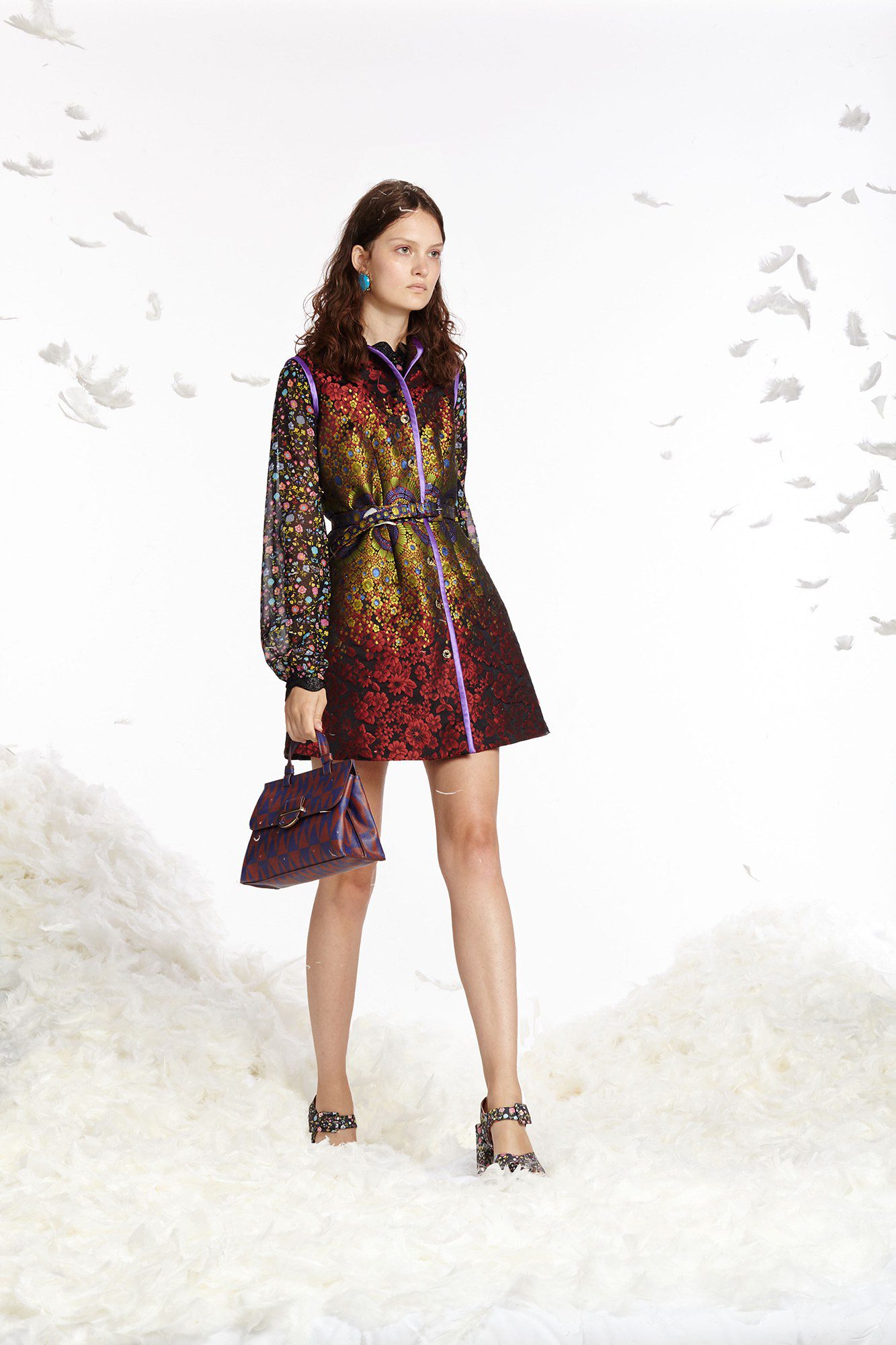 While in line, I started to see feathers flying from the Headquarters. Guests were itching to get in to see what was happening. Rowley's presentation was full of flying feathers. Models were ankle deep and sitting on what was basically a soft cloud of fluff. On the second floor, girls were playing with pillows and throwing the white down into the air. A large fan kept the decor floating in the air. While a sheer white curtain kept presentation seep rate from the rest of the party, some guest (including myself) couldn't help but peek through to get a better look and the beautifully constructed designs.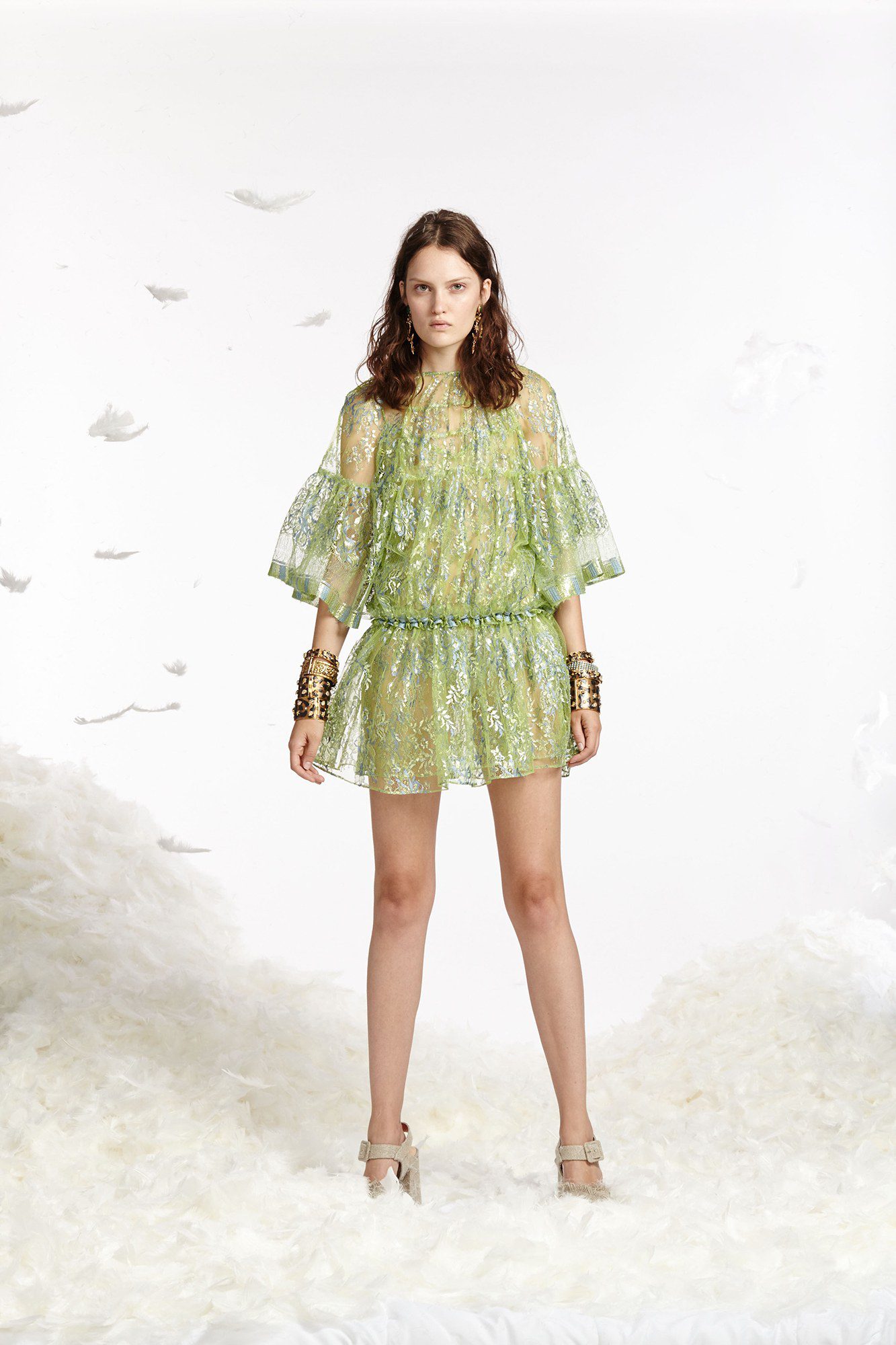 My favorite pieces included a metallic striped leotard with an array of metal colors including onyx, silver, gunmetal and gold. It was paired with a long white cardigan which could very easily belong to Miranda Priestly (there is no Fashion Week without a Devil Wears Prada reference). Another was a loose fitting pastel green dress that moved well with the model wearing it and would make the perfect Saturday Brunch outfit. The model it was featured on seemed to think so as well considering her smile didn't fade for the entirety of the presentation.
Guest encountered an enchanting surprise when Whitney Port (remember The Hills?) arrived in head to toe Cynthia Rowley, and might I add, looked fabulous. She had taken a break from her own line to support the beautiful creations of a fellow designer. Be on the lookout for Rowley's line this Spring!