Ricardo Seco was the only Mexican Designer to participate in New York Men's Fashion Week and believe me when I say he left his mark. Seco is a self taught designer who began as a businessman.  When he decided to pursue fashion, he left his country and his trade to pursue his passion.  He honed his craft at the Marangoni Institute in fashion capitals Milan and Paris.  He now uses his designs to inspire social activism in all that see them.  This is his tenth Fashion Week in New York.
His Spring/Summer 2017 line embodies the concept of transforming nature into fashion.  With flamingo feathers and prints of whale shark skin and sand, LIFE will transport you to the beauty of the rain forest.  Seco says, "LIFE is about defining your own future, while preserving the treasures of the past.  This collection is meant to not only bring awareness to the island of Holbox and NYC, but to the importance of protecting our planet as a whole."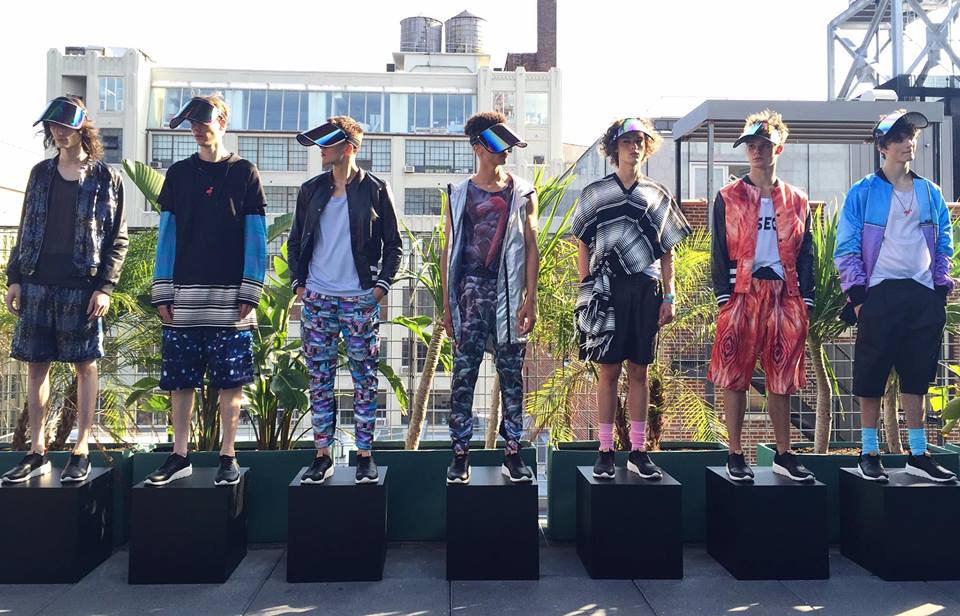 Holbox is an island off the coast of the beautiful Yucatan peninsula.  It is known for it's majestic endangered species such as the Carey Turtle and the sea cow.  Seco combines the sacredness of the island with the New York lifestyle.  "The city's culture shapes our understanding of our nature and our future", Seco says.  With a seamless collaboration with the city life and the beauty of the forest, I deem this collection a success.
Seco describes his line as "street meets urban sophistication."  Pastel pinks, baby blues and lilacs make appearances on Spring/Summer 2017 hottest trends.  My favorites include the bomber jacket and relaxed pants which are always a trendy combination.  The bold patterns Seco utilizes in his designs are the perfect way to draw awareness to the rain forest.  I am still thinking about the collection and can't wait until it is available to the public.
Cheers to a successful launch Ricardo!