Vivian Sayward has turned sportswear as we know it upside-down and inside out, and we couldn't be more pleased.
Vivacity Sportswear has finally accomplished the impossible; turning a day at the office to an evening at the gym.  Sayward's multi-functional designs have us swooning over wear-ability and practicality.  POP Style TV had the opportunity to preview the upcoming line and meet master behind the biggest step-up in active wear you've never thought possible.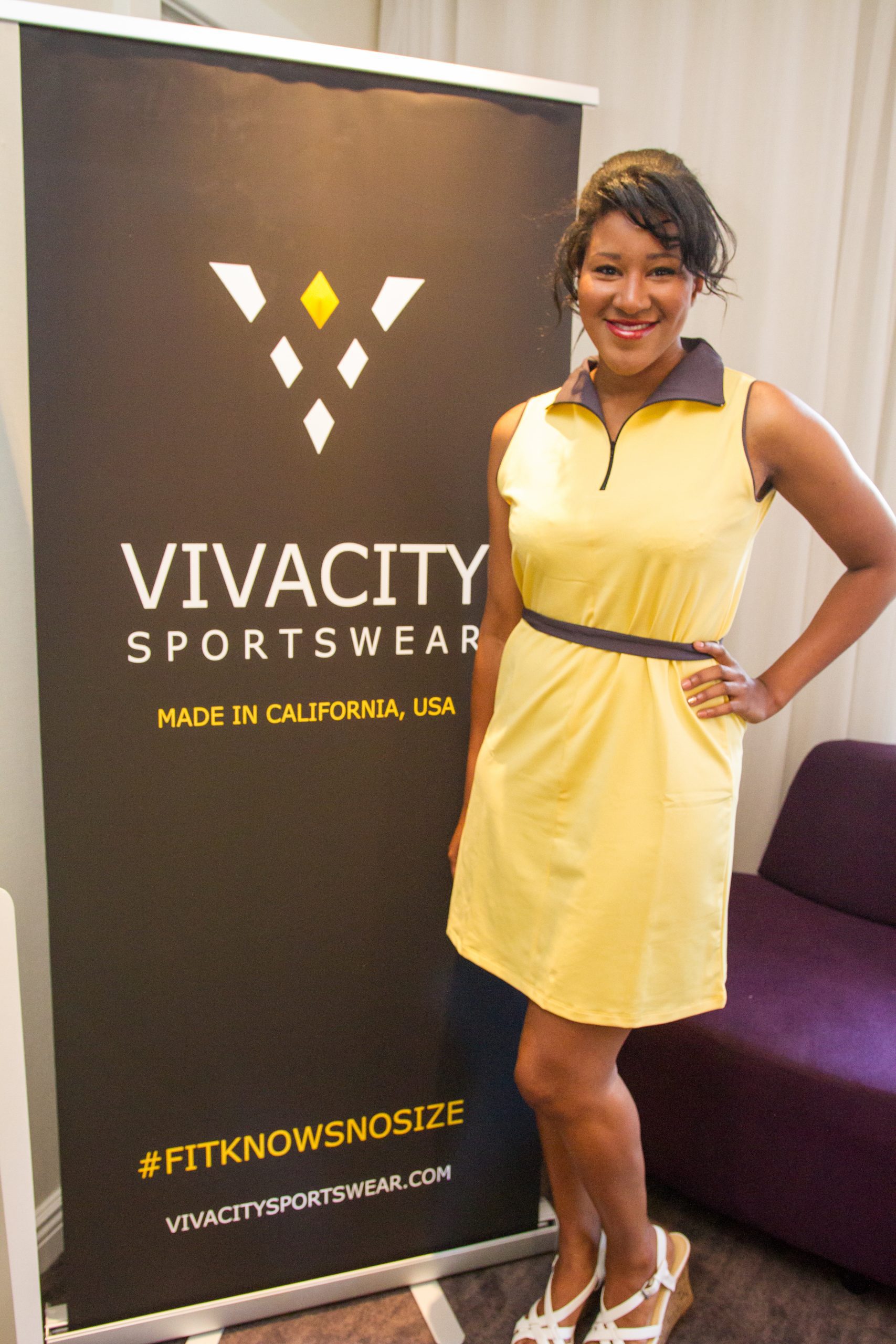 On a beautiful afternoon at the Dream Hotel, Vivacity hosted a quiet gathering complete with Elderflower lemonade, coconut water and of course, champagne.  Christine Gutierrez started the afternoon with meditation tips and practices to keep calm in any situation.  She demonstrated techniques to deal with road rage and anger as well as everyday meditation.  Gutierrez is adamant about not placing rules on meditation because she says that is the opposite of the purpose.  She claims there is no standard for how long or how often to meditate.  She has a Goddess Retreat this July in Puerto Rico, a weekend she describes as "all about us women coming together in sisterhood to explore our senses and tap into our sensuality as women."
After Gutierrez presented, I headed over to the clothing rack and immediately fell in love with a little yellow dress I later came to know as the Jackie.  With permission from Sayward, I tried it on and have been wearing it ever since.  The dress is lightweight so sweat doesn't seep through.  It is perfect for tennis dates and Central Park jogs and it's so cute you can pop on a pair of statement earrings and go for a day out on the town.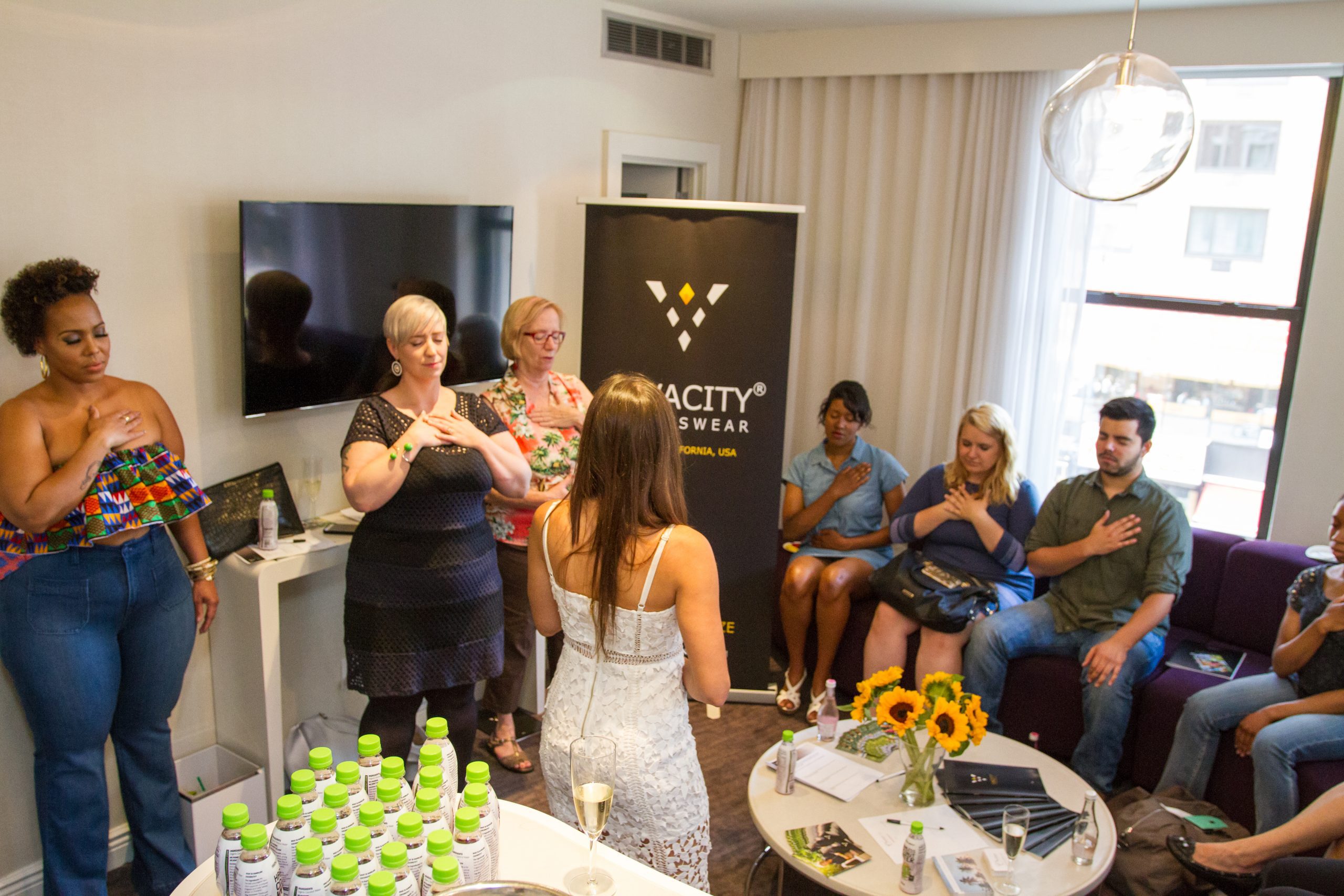 Vivacity Sportswear comes in six different fabric blends carefully curated to wear no matter the occasion.  I am drooling over the Amelie Dress and Skort, a floral print that is picture perfect for a day on a boat, or summer concert in the park, or a day at the spa (you get the idea).  With this line there is something for every woman with every body type.  The new Collection has introduced plus sized wear and as a beautiful size 12 model, Rosie Mercado is a walking representation of Vivacity's wide range of fits to make every woman look and feel as beautiful as they are.
The California crafted line is currently on sale on vivacitysportswear.com but you'll be able to purchase the new collection this August.  Trust me, this is a line you absolutely do not want to miss out on.