I have finally embraced the choker I tried so desperately to avoid thanks to Veronika jewelry.  The upcoming designer hosted a brunch alongside Queen Fitzgerald luxury fur and showed off her new collection.  I had the pleasure of attending and speaking to Veronika Payne herself.
I started the afternoon with luxury fox fur on my shoulders and jeweled mink on my ears.  I couldn't help but wish for winter so I could walk out with leather jewels cuffs along the ends of the scarf. Danyelle Sada products embody class and as a young girl who grew up loving luxury, she knows class.

I then walked over to Payne's display.  She started designing jewelry after she went to Bloomingdale's and stood at the jewelry counter in awe for hours.  She got in contact with a friend who helped her get the company off the ground and Veronika was created.  Her goal is to produce high quality jewelry at affordable prices. With a line starting as low as $35, she's doing a great job at turning affordability into luxury.
Payne had an entrepreneur spirit from a very young age, from opening an eBay store as a young teenager to making bracelets to sell to the Bedstuy community.  Her father has been her biggest supporter since she was very young, so much so that Payne credits him for the entrepreneur spirit she has today.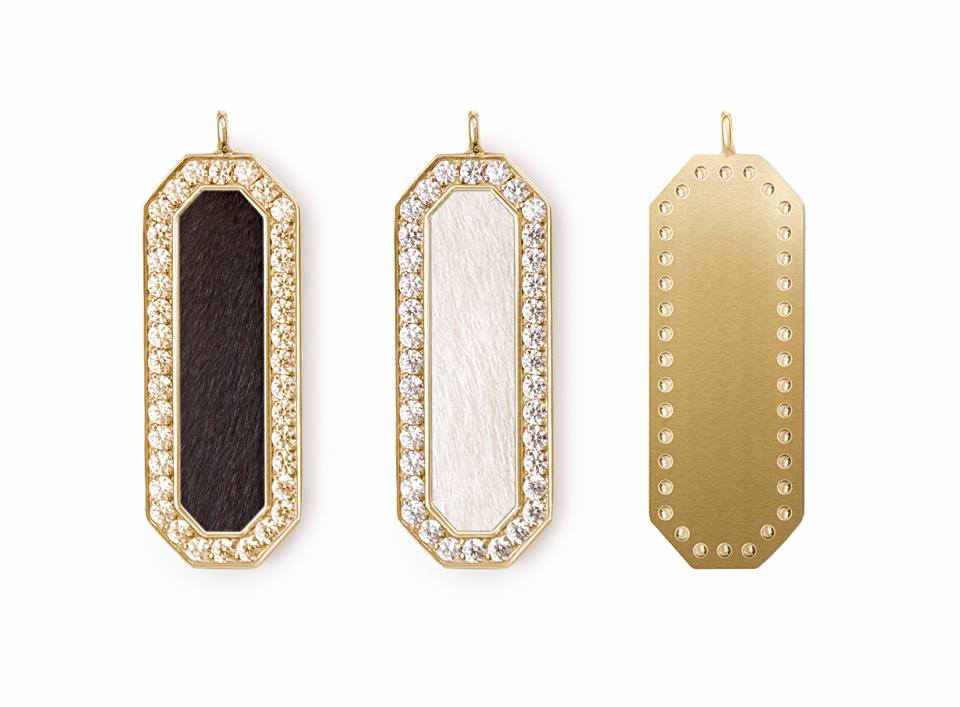 Even with support and an idea, Payne admits that the most difficult part about this process was starting. By believing in herself she was able to conquer her fears and move forward and we couldn't be more glad.  Besides creating beautiful jewelry, Payne has a drive to impact young women and in effect, the future.
The Veronika jewelry line currently consists of twenty items including a pearl choker that I have an urgent need to get my hands on.  I live on statement pieces and the elegance of the collection has me extremely impatient to see what Payne has up her sleeve for the future.  From chokers, to earrings, to necklaces, to rings, Payne has done an excellent job establishing herself as a designer.  We predict she will soon take the world by storm through sheer talent and an understanding for practicality.
The line caps at $350 and is on sale at wearveronika.com