The MOMS, Peter Pan Simply Ground Peanut Butter and Kmart hosted a MAMARAZZI screening event for The Meddler with a Q and A that followed at the Crosby Street Hotel in NoHo on Monday.
The event began with every dippable imaginable to try they creamy with a bit of crunch peanut butter, from plantains, to celery, to chocolate covered pretzels.  I'm not normally a peanut butter fan, but the honey roasted flavor has me addicted. The brand uses peanuts from Sylvester, GA and comes in a variety of flavors.
Kmart had samples from their upcoming collection including pieces from the Adam Levine and Nicki Minaj lines and announced that they are bringing back Bluelight Specials, hosting Freebie Saturdays and are offering in-store events for Shop Your Way members and customers.
The movie begins with Marnie Minervini (Susan Sarandon) moving to LA to be near her daughter, Lori (Rose Byrne), after the death of her husband.  Helicopter mom takes a new toll with five messages and voicemails before Lori has even woken up for the day.  The all-to-relatable story had the audience both crying and roaring with laughter.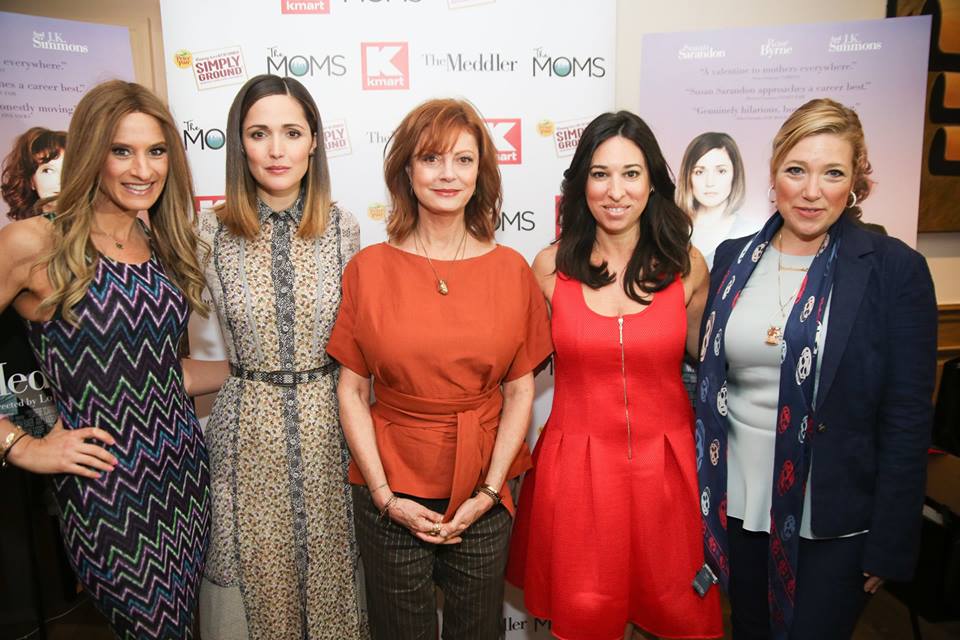 Marnie gets her hand in a little bit of everything.  Between planning a lesbian wedding, seeing her daughter's therapist, being an extra in a movie, driving a young man to school and a little romance you'd think she'd be too busy to bother with a daughter on the other side of America for five weeks.  Even with her hand in everyone else's lives, Marnie manages to update Lori on her life at least once a day without response.
I could hardly watch when Marnie started to butt into Lori's romantic life and cried when Lori cried calling her mom because she needed her.  The mother-daughter dynamic between Sarandon and Byrne was so authentic it almost seemed like intruding watching it.
After the screening, the actors, alongside the director/writer Lorene Scafari and producer Joy Gorman Wettels, joined the audience for a Q&A session.
Scafari based the screenplay off her life and the character Lori off herself which made it easy for Byrne whenever she had questions about the role.
Byrne explained that as a new mom, she hasn't gotten to the point of hovering quite yet.  She's still just trying to get sleep.  She went on to talk about how her parents never hovered so when they tell her something, she knows it's serious.
Sarandon told the audience that she isn't a hover mom but she is very honest with her kids.  "I started telling my kids all the things I did so they would take me seriously."  When they were growing up, Sarandon told her kids that if they couldn't say no to something; tell their friends that mom said they couldn't.  She never minded being the bad guy.  She went on to tell how she realized that life would be tough for girls, especially with double standards for men and women, but when she had sons she realized how venerable boys are.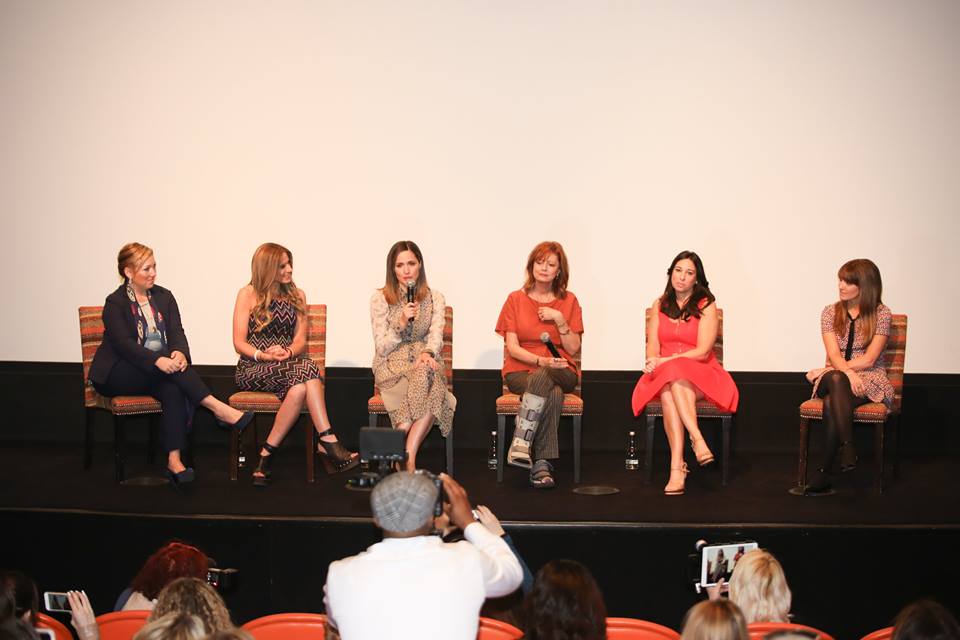 With an audience of moms and moms-to-be, advice on motherhood cannot be over looked.  From Byrnes, "The first six weeks are really hard!"  Sarandon had similar advice, "Don't be shocked if you don't love your child immediately."  It does get better though.  "It's so much easier to be a grandma than it is to be a mom.  I understand the urge to corrupt."  If mom says no, Grandma says yes.
THE MEDDLER premiered Friday, April 22, 2016.  Warning: be prepared to call your mom and tell her how much you love her after you watch.  Or, better yet, just take her with you.  It's not just the perfect Mother's day flick.  It's the perfect any day flick.