Celebrities, politicians and musicians from all over the world came together for the Global Citizen Festival. This festival promotes global development and addresses serious issues that are faced today around the world; refugee crisis,lack of education, climate changes etc.
What better way to raise awareness than with some of the biggest in the music industry collaborating to shed light on these issues? Thousands of people came out to party on The Great Lawn in Central Park and by pledging to take part in the "action journey" fans were able to get free tickets. Emcees for the night were Hugh Jackman and Stephen Colbert.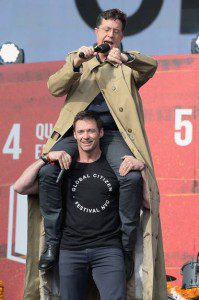 Coldplay kicked off the festival with some of their latest songs. They even had a surprise for everyone, Ariana Grande! They sang the duet "Just a Little Bit of My Heart" written by Harry Styles. Other musical performers were Tori Kelly, Ed Sheeran, Common along with Sting, Beyoncé and Pearl Jam.
The audience was graced with the presence of Selma Hayek, Leonardo DiCaprio, Big Bird, Joe Biden, Sophia Bush, Katie Holmes, Kajol, Olivia Wilde, Kerri Washington, Frieda Pinto, Usher, Malala Yousafzai and many more. Beyoncé also surprised everyone by introducing a very special guest, First Lady Michelle Obama. Mrs. Obama took the stage to announce the launch of the 62 Million Girls campaign, which raises awareness for the 62 million girls worldwide that lack access to education.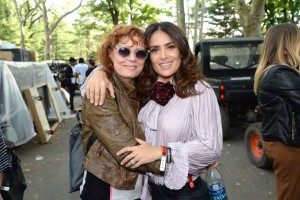 What a night! I am proud to have witnessed over 60,000 global citizens coming together to be the first generation to put an end to extreme poverty.