We love a good toast at PopStyle TV so when Taittinger  invited us to come celebrate the Art of Celebrating the Holidays we jumped at the opportunity. The event was a fabulous tasting of various Taittinger blends.Bottles were popped at an exclusive townhouse location on East 12th Street in New York City.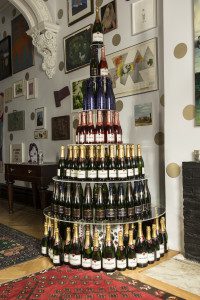 Taittinger is one of the last family owned Grand Marque Champagne houses in the world so if celebrating a holiday it is a special occasion just opening the bottle. Guests were tasting and pairing during cocktail hour with a sampling of canapes by Chef Sarah Simmons of Birds & Bubbles. Desserts included delicious chocolate champagne truffles, lemon tartlets with toasted meringue and French macaroons with Champagne buttercream.
Although holidays are a few months away now is a good time to start thinking of ideas for holiday champagne party.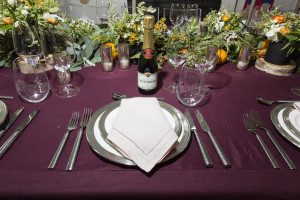 Guest Sommelier Jerusha Frost of Chefs Club suggested several pairings for your own party:
For dinner pair Taittinger Prestige Rose NV( $83.99) with shrimp, duck or vegetable dish . With a dessert course try pairing Taittinger Nocturne($81.99) with a lemon based desert or Taittinger Prestige Rose NV with a chocolate.
Champagne with your dinner why not ?