Mondays are perfect for starting diets and making important health decisions. That's why we thought we should share with you our latest, favorite gadgets-MIO Alpha and MIO Fuse heart monitoring watches. It is important to get to know how your body functions and hot to improve and optimize your performance and maximize your workout. Mio's heart rate watches are designed to help you reach your fitness goals with their patented EKG-accurate heart rate monitor taken at the wrist.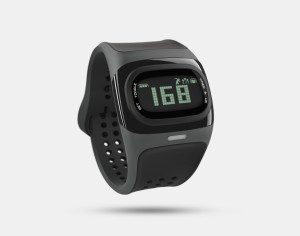 How does that happen? Electro-optical cell senses the volume of blood under the skin. Even during high intensity workouts, sophisticated algorithms are applied and heart's true rhythm is detected. In addition you will feel super comfortable with a soft band around your wrist. You can connect them to any of your favorite apps or pair them up with other devices through bluetooth.
You first need to calculate your heart rate zones because this type of training provides true representation of your physiological response to different exercises. It also prevents you from injuries due to overtraining. So you need to find your maximum and resting heart rate.
Maximum Heart Rate:
Males: MHR = 214 – (0.8 x your age in years)
Females: MHR = 209 – (0.7 x your age in years)
Resting Heart Rate:
With a heart rate monitor on, lie down and fully relax for 10-15 minutes. Than check your heart rate.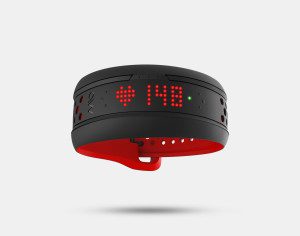 What is the difference between the Alpha and Fuse?
MIO Alpha has three customizable heart rate zones with LED lights that tell you which zone are you in at any given moment. It is also water resistant at up to 30m. Mineral glass LCD display shows time, exact heart rate and exercise timer so you can have visual information on everything you need to know.
MIO Fuse has an all day activity and fitness tracking. provides calorie burn based on your heart rate, has a built on memory so it tracks all the data of your activities. Syncs your heart rate to bike computers & GPS watches via ANT+.
Esthetics could help you decide which one to go for since Alpha looks like a watch and Fuse looks a little more like a high tech bracelet.