Pop Style TV attended a preview of the entire Lorac's Fall 2015 collection. Where there is make up there are always new things  to learn, especially from someone like Carol Shaw, founder of this brand. After working with many celebrities and them always complaining about their skin breaking out  from make up she decided to focus on using mildest and purest ingredients possible to come up with a line of her own. More than fifteen years later LORAC is still Hollywood's favorite and is now creating buzz all over the world.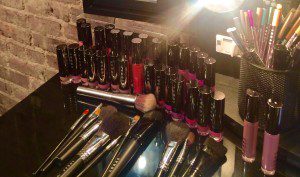 While sipping on champagne and snacking on cookies spotlight was on contouring. We were able to learn simple techniques and how to easily sculpt and highlight any face shape.  My make up artist @d4marx was amazing and her make up tricks made me look rested even after just few hours of sleep the night before. I thought that was impossible! Her favorite is the latest mascara!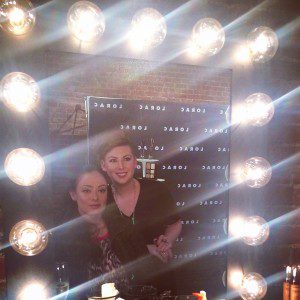 The collection consists of pro contour palette, pro matte eye shadow palette, pro metal eye shadow palette-limited edition, romantic eyes collection, pro plus fiber mascara and a front of the line pro eye pencil. There is a special item though that everyone was raving about. Pro contour brush. It was designed for easy contouring an as all of this isn't enough, palette comes with a manual on how to do it as a pro at home in front of your mirror.
more information: http://www.loraccosmetics.com
-Tijana Ibrahimovic