Alexandre Herchcovitch is joining the likes of current Melissa designers like Jason Wu, Karl Lagerfeld, Vivienne Westwood and more. Melissa Shoes are super popular and are ideal for warm summer days. The beauty of it they can be worn around the city and since made out of plastic to the beach as well!
Alexandre's collection is hitting the stores on Wednesday, June 1, 2015. This designer is bringing in his Brazilian flavor to already colorful Melissa Shoes palette.
Remember those colorful, plastic sandals you wore as a kid? Well you can wear them as an adult now too!  Commemorating  brand's 35 year anniversary  Melissa 1979 jelly shoe inspired by fishermen's footwear on the Brazilian wharfs will also be available. It's a great throwback sandal and there are few versions to pick from!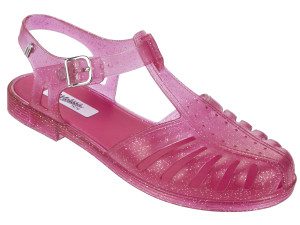 -Tijana Ibrahimovic