Vince Camuto Virtu Fragrance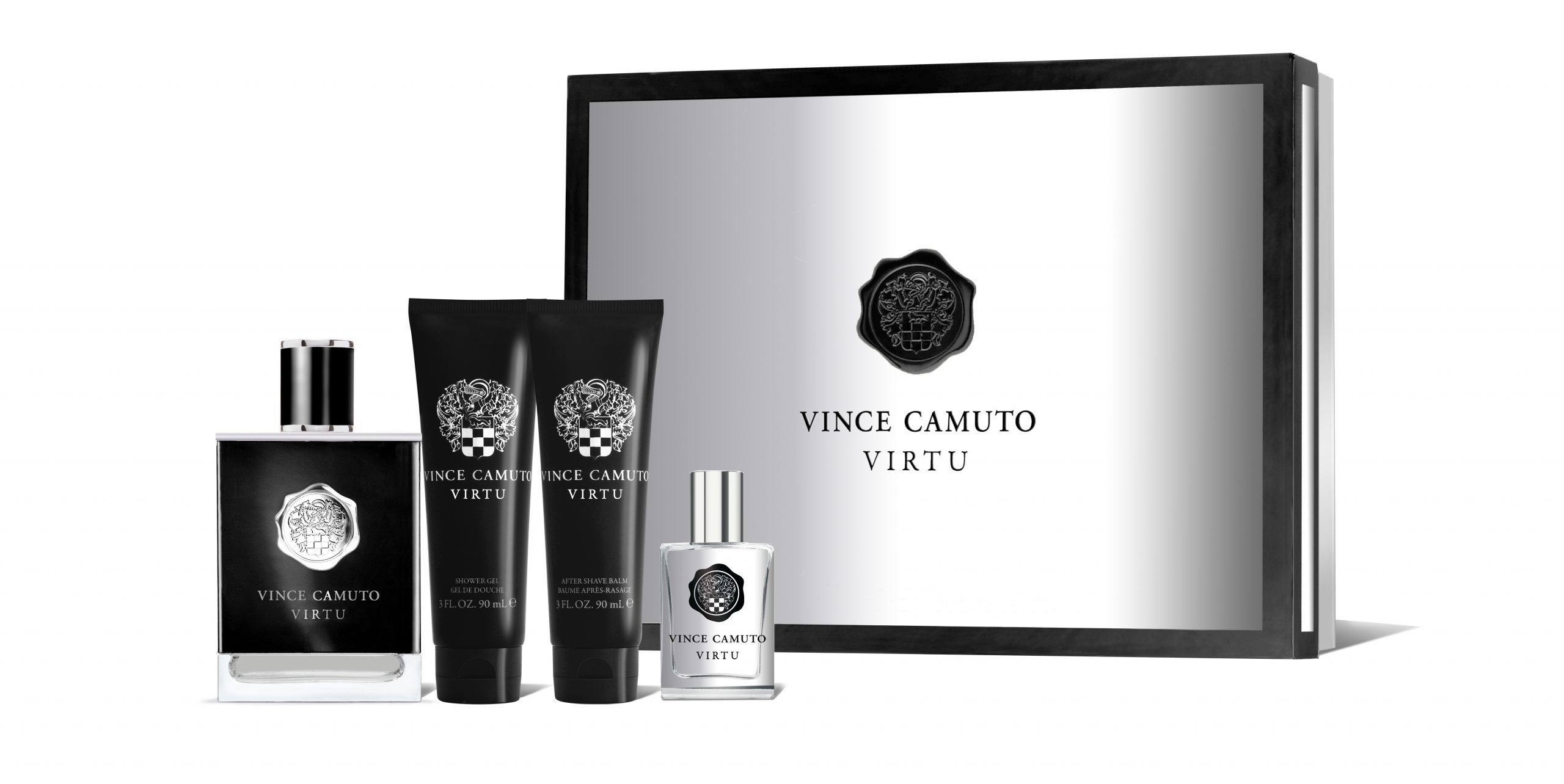 Lifestyle brand Vince Camuto is poised for a September 2018 nationwide launch of the brand's newest men's fragrance, Vince Camuto Virtu.
As its name suggests, Vince Camuto Virtu exemplifies appreciation of fine things—and the drive to reach for and achieve them.
The bold, aromatic fragrance mixes heat and coolness in a polished, sophisticated scent that enhances the effortless style of today's urban man.
Vince Camuto Virtu opens with a sunny top note given fire by Crushed Peppercorn. Cool greenness emerges in the scent's crisp, powerful body, a blend of Fresh Tree Moss and Haitian Vetiver. Tuscan Leather, Warm Cedar and creamy Indian Sandalwood round out the base for a clean finish.
THE NOTES
Top: Turkish Cardamom, Crushed Peppercorn, Fresh Papyrus
Mid: Fresh Tree Moss, White Birch, Haitian Vetiver
Base: Warm Cedar, Tuscan Leather, Silky Musk, Indian Sandalwood
The newest addition to Vince Camuto men's scent portfolio was created in collaboration with IFF Perfumer, Laurent Le Guernec. "I wanted to create a new, signature fragrance for the Vince Camuto man who enjoys the finer things in life," said Le Guernec. "This is a man who strives for excellence and appreciates when elegance meets luxury and bold excitement."
https://www.vincecamuto.com/vince-camuto-virtu-gift-set/608940577080.html