Tony Odisho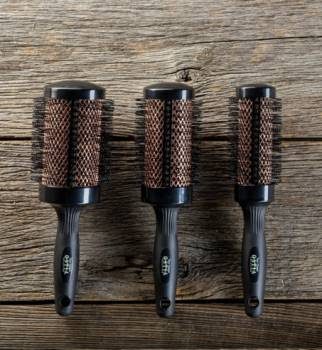 This holiday season, Tony Odisho brushes, shampoos and conditioners are the perfect stocking stuffers for your loved ones. With an affordable price point and high-quality product developed by the man behind the chair, Tony Odisho, these products make the ideal gifts!
Get your style on with our Round Copper Brush line. Inspired by the timeless beauty and elegance of French copper cookware, we are proud to introduce the newest addition to the Ostia Collection, our Round Copper Brush this brush is the ideal styling tool! Available in three sizes, the pPure copper core retains and distributes heat evenly for a smoother and healthier finish to your style. The extra-long bristles and boar strip work together to create the perfect tension for styling, while the seamless handle guarantees a snag-free blowout every time! Tourmaline bristles withstand heat and prolong the life expectancy of the brush. You will love the results when you use the Ostia Collection Round Copper Brush line line! Available in 3 sizes. to get your style on!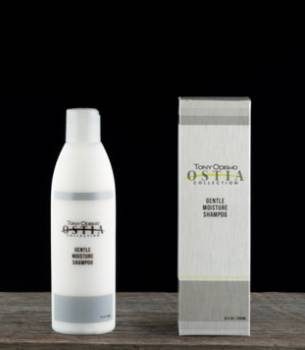 In addition The Ostia Intense Conditioner is a nourishing daily conditioner that deeply moisturizes, strengthens and improves the elasticity of the hair. This naturally gentle formulation adds softness, manageability, and shine to all hair types- especially color treated, keratin treated, and human hair extensions. This alcohol-free formula is infused with vanilla bean for a fresh, natural fragrance.
-Smooths and hydrates
– Increases hair strength and elasticity
– Anti-inflammatory for scalp health
– Restores hair's natural texture, glow and luster
-Strengthens hair shaft