On Monday, April 30, 2018, the Girl Scouts of Greater New York (GSGNY), New York City's premier girls' leadership organization, hosted the Gold Achievement Gala at Cipriani 42nd Street. The annual event honors outstanding women while simultaneously raising money to empower and inspire over 29,000 girls in New York to be outstanding themselves. The honorees included: LeeAnn Black, Chief Operating Officer, Latham & Watkins LLP; Dylan Dreyer, Weather Anchor, Weekend TODAY, and Host, Journey with Dylan Dreyer NBC; and Christina Minnis, Co-Head of the Americas Credit Finance Group, Goldman Sachs.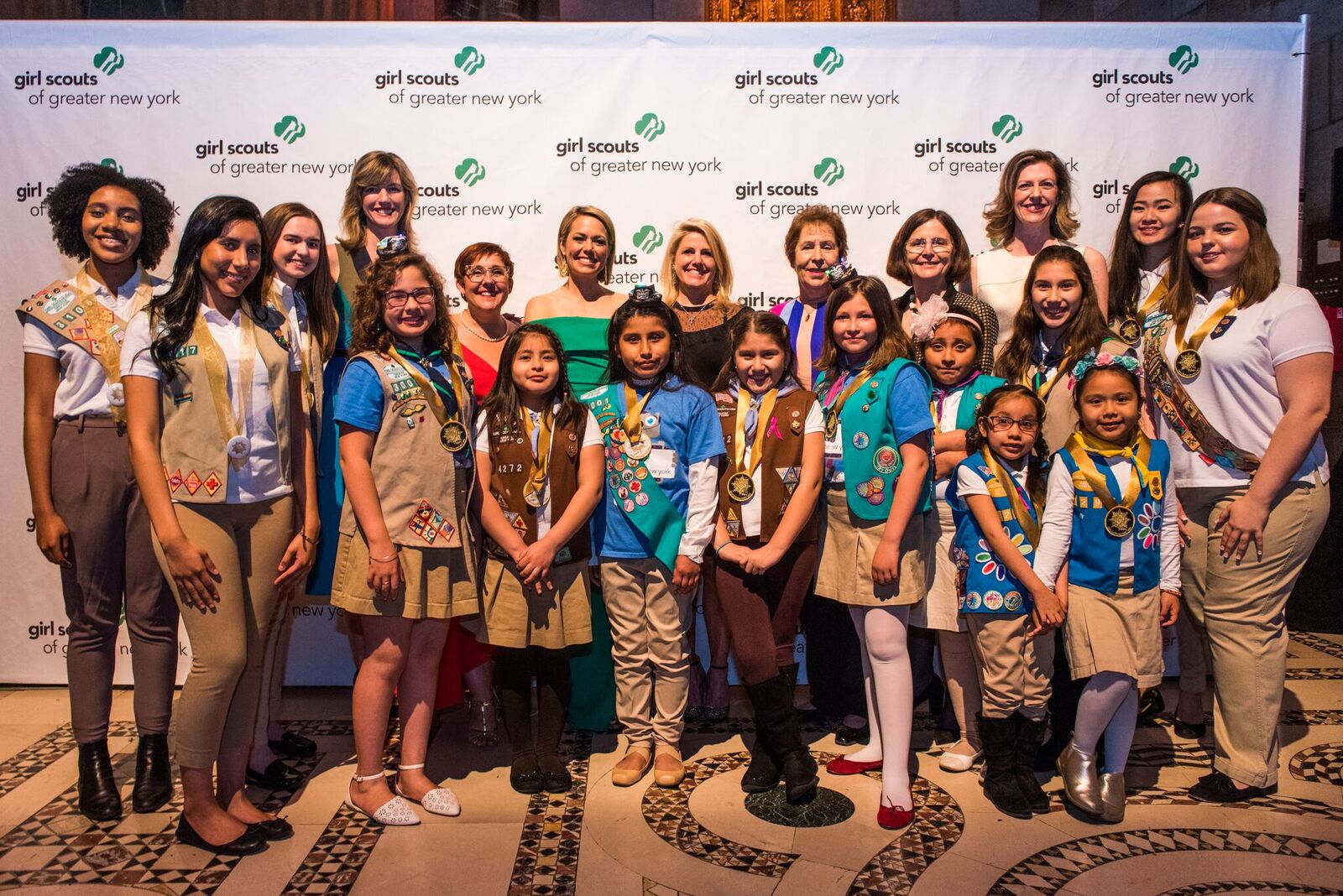 "Girl Scouts of Greater New York is thrilled to honor these three incredible women who have achieved great things through their careers and are fantastic examples of leadership for our Girl Scouts," said Meridith Maskara, CEO of the Girl Scouts of Greater New York. "At Girl Scouts, we are preparing girls to take charge of their futures and change the world around them, and these women show what is possible with hard work and determination."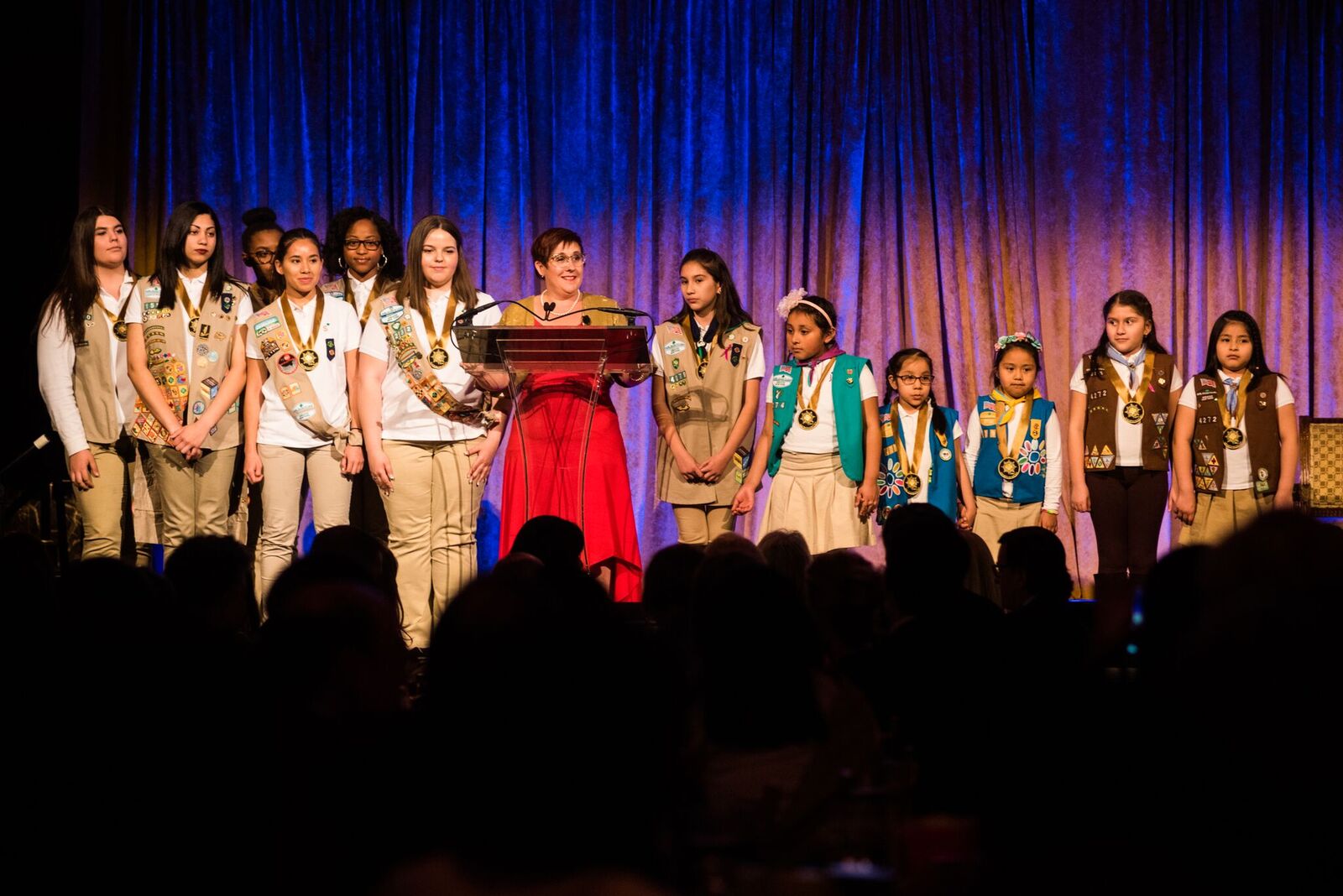 In a time of women empowerment and breaking gender boundaries, the Girl Scouts organization is one of the few groups that has been at the forefront of this movement for generations. In the past year, GSGNY has continued to work to serve more girls in all corners of NYC, including expanding Troop 6000 in partnership with the NYC Department of Homeless Services to bring Girl Scouting to more than 500 girls and women in homeless shelters in all five boroughs. Programs that target girls in underserved neighborhoods and introduce them to the Girl Scouts' signature leadership development experience— including "Breaking the Code", which teaches girls coding, and Urban Day Camp, to help combat summer learning loss—have also continued to expand.
All Girl Scout programs are designed to give girls the skills and confidence they need to lead and succeed in the 21st century, in the areas of business & entrepreneurship, STEM (Science, Technology, Engineering & Mathematics), and environmental leadership. GSGNY delivers girl-led programming that builds leadership skills and confidence, and teaches girls how to be advocates for themselves and others.