Solving Kids' Cancer is a New York based charity, founded in 2008 by two fathers, Scott Kennedy and John London, who met in a Hell's Kitchen bar after losing their respective children to the disease. Through their heartbreak, they vowed to do everything they could to prevent other families from suffering the same devastation. Obviously, this is a nearly impossible task, but in the past decade since SKC has been formed they have funded 34 clinical trials resulting in 27 new therapeutic options for treatment.
Purchase tickets: https://solvingkidscancer.org/2018-spring-celebration/
The event is attended by approximately 350 people. The room is made up of a good number of attendees from the financial sector, as one of the founders is in finance, but also the scientific world (doctors, researchers, pharmaceutical companies) and fashion/celebs.
Maxwell and Victor Cruz made sure they got a selfie in front of SKC's step-and-repeat at the 2016 Spring Celebration.
The most special part of the evening occurs when we give out the Gold Star Awards to 10 -12 children (ages 3 – 12) who are either actively combating cancer or in remission. We invite them to stage to receive their 'medals' and they are always met with a standing ovation and a lot of tissues being passed about. It's followed by a Live Research auction which raises around $500K to fund developing new treatment options for kids.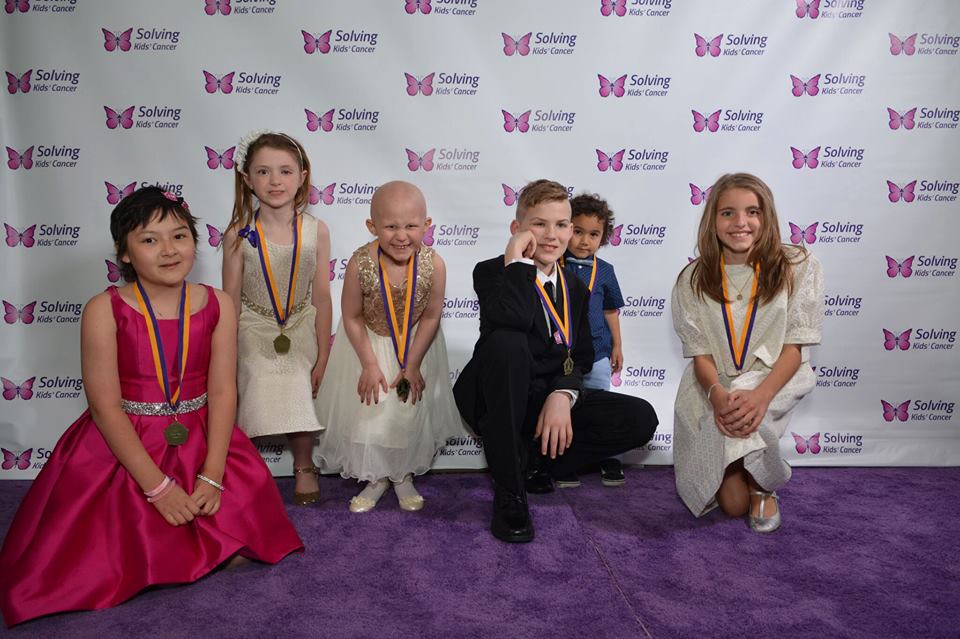 Tickets for the event start at $250.00 for Junior Committee Members (Kids Under 15 – Many who serve as Junior Ambassadors for the organization), $1,000.00 for adults with tables of 10 starting at $10,000.00