"A people cannot be erased and stories will survive, as long as there are people willing to tell them." These words were spoken by Ramon Arechabala after transporting us to a pre-revolution Cuba in 1957, where Bacardi was willing to share with us the real Havana Club story. With the debut of Amparo in New York City, the brand transformed Bill's Townhouse into an immersive theatrical experience, expanding over decades. Show-goers witnessed the love story between Ramon and Amparo, the rise of the Arechabala's Havana Club rum's recipe, its downfall after the invasion and reign of Fidel Castro, the exile of the Arechabala family and the confiscation of their distillery without compensation- all within the scope of one night.
Even more fascinating was how the whole affair was carried out. Guests were split up into groups depending on which key they received upon arrival, which led them to their kindred Cuban spirit essential to the Arechabala story. There was various times paths intertwined as different storylines crossed. We were assigned to Ramon, and in one moment we were tasting rum and going over the success of our new family business, and in the next moment we were locked in a room with Amparo's group, hiding all our precious possessions from the soldiers raiding our home. The whole experience was thrilling and the acting was stupendous, each cast member committed to their role and really making you feel like you are an integral part of the story.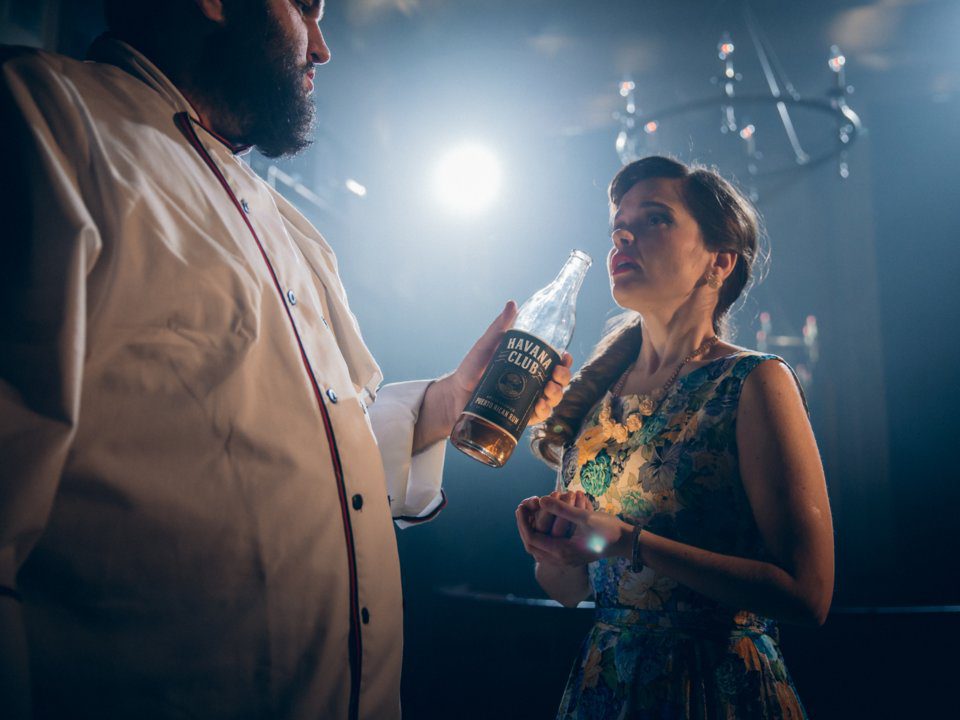 Though the Arechabala story is filled with adversity and hardships, it isn't a sad one. It is the story of overcoming obstacles and creating new roots in a different country while maintaining your own heritage. Settling in Miami, there was one thing Ramon was able to salvage when fleeing Cuba: the Havana Club rum recipe. Though there is a Havana Club rum currently in Cuba, it isn't the original one but a government-owned entity. Working with Bacardi brand executive Roberto Ramirez Laverde, second-generation Arechabala family member Paola Arechabala Consuegra (daughter of Amparo Arechabala), and "Amparo" playwright Vanessa Garcia, Bacardi not only brought the Arechabala story to fruition but is producing the iconic Havana Club rum for the world to taste and returning to the Arechabala family a future that was stolen from them.