Fragrance from Dolce & Gabbana
Newly launched  Dolce & Gabbana Velvet Collection launched just in time for the holidays. An exquisite line-up of artisanal fragrances and an effortless reinvention of the concept of traditional luxury. As an homage to the Designers' sartorial heritage, the Velvet Collection explores the deepest sense of male and female human nature. Revisiting the splendor of vintage Italian ingredients, the collection derives its name from the precious texture of a fabric laden with timeless perfection. Full bodied and sensual against the skin, each scent in the collection evokes these captivating qualities with every use.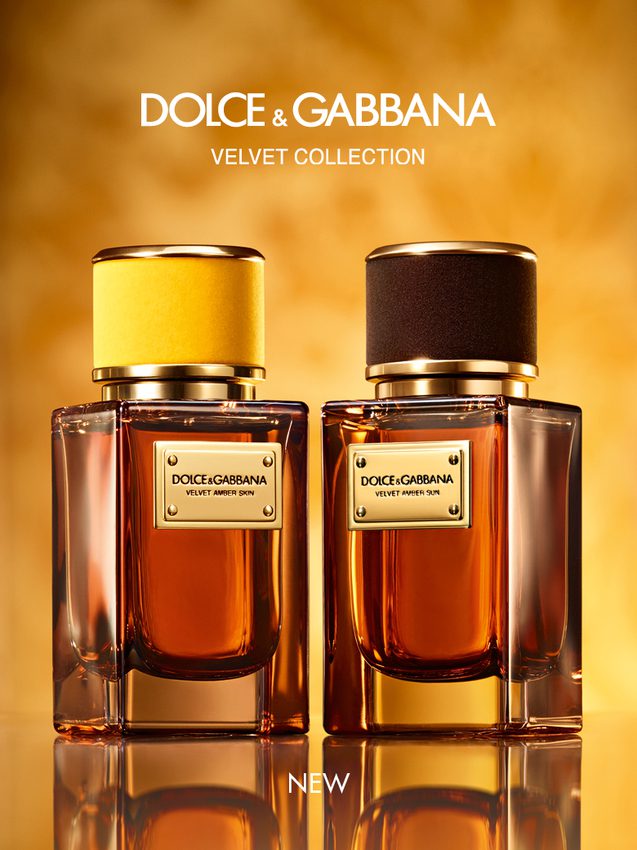 VELVET AMBER SKIN & VELVET AMBER SUN
Blending notes of Oriental perfumery with the finest Italian ingredients, Dolce&Gabbana
Velvet Collection celebrates the unique history of Arab Sicily – where the East and the West
meet together. The Velvet Collection draws its inspiration from this fragrant alchemy, with a series of oriental blends. The journey began with Tender Oud and Desert Oud. Today, it continues with two
dazzling tributes to Oriental perfumery, a modern interpretation of the precious amber accord: Amber Skin
and Amber Sun.The amber accord is the very essence of the Oriental fragrances family. With
Velvet Amber Skin and Velvet Amber Sun , the Velvet Collection showcases the accord in two richly evocative compositions.