You may work out and watch what you eat but fat is stubborn and hard to get rid of especially on your belly or arms. The though of getting rid of your double chin sounds great, but currently the only way you think that is possible is surgically?
Good news! Sculpsure arrived on the market as non invasive body contouring method. There is absolutely no down time, just slimmer look! 

When I first heard of Sculpsure it sounded too good to be true. I did, however experience it for myself.
I was quite nervous when I arrived for my first session. Shelly Marshall, a registered nurse and esthetician took care of me and was very patient and understanding about my concerns. The whole session lasts 25 minutes and you can loose up to 25% of fat cells in a treated area. My problem area is lower belly and my flanks so I was eager to get those melted.

Initially you will feel a cooling sensation which will be on the entire treatment, while the laser cycles on and off, raising the temperature of the fat cells. I felt pretty uncomfortable the first five minutes. It is more psychological because you are trying to comprehend what is happening and whether the laser will burn your skin. Shelly explained  that targeted laser energy heats fat cells under the skin without affecting the skin's surface. What happens is that  SculpSure raises the temperature of fat cells damaging their structural integrity. Once I got used to it the next twenty minutes went by pretty fast.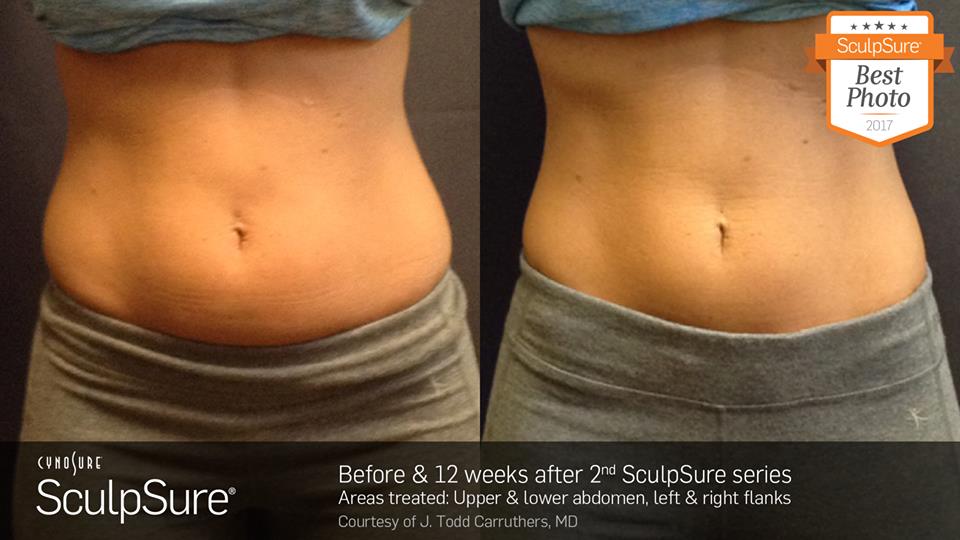 I courageously made plans for the evening since there is no downtime post treatment. You can relax and have Sculpsure do its magic. Over the next three months, the damaged fat cells are processed and eliminated by the body's lymphatic system.Fat cells are permanently removed and will not regenerate. Results can be seen as quickly as six weeks, and optimal results typically seen at 12 weeks. I started noticing results after six weeks and it is not over yet.
FDA cleared Sculpsure works on your chin too. It is a problem area for a lot of people and until now non surgical option did not exist. To try Sculpsure in New York City go to Every Woman's Wellness and ask for Shelly Marshal.
Tijana I.