A very much needed breath of fresh air in such toxic times, Johnson Hartig's NYFW SS18 collection stayed true to the brand's ongoing message of being your fabulous and colorful self. And whether that self is wearing banana pattered silk short sets or embellished jackets with canines, who the hell is anyone to judge?
A veteran to using bright colors and funky patterns, Hartig delivered a rainbow after all the political turmoil that's been occurring this past year. But this season's collection included a lot more dresses for the women. "I kept hearing from the ladies that they just wanted to put on one thing and be finished," the designer said, so he decided to facilitate the steps necessary to becoming a Libertine girl. He also made use of see-through lace for both men and women and made it pink while he was it. Because as Hartig's label has expressed throughout the past years, why the heck not? No one in the audience was complaining.
Though some of the brand's fashion statements tend to be more subtle and political in nature, that wasn't exactly the case with the banana imprinted on a black speedo sported by one of the male models. But maybe he was just happy to see us.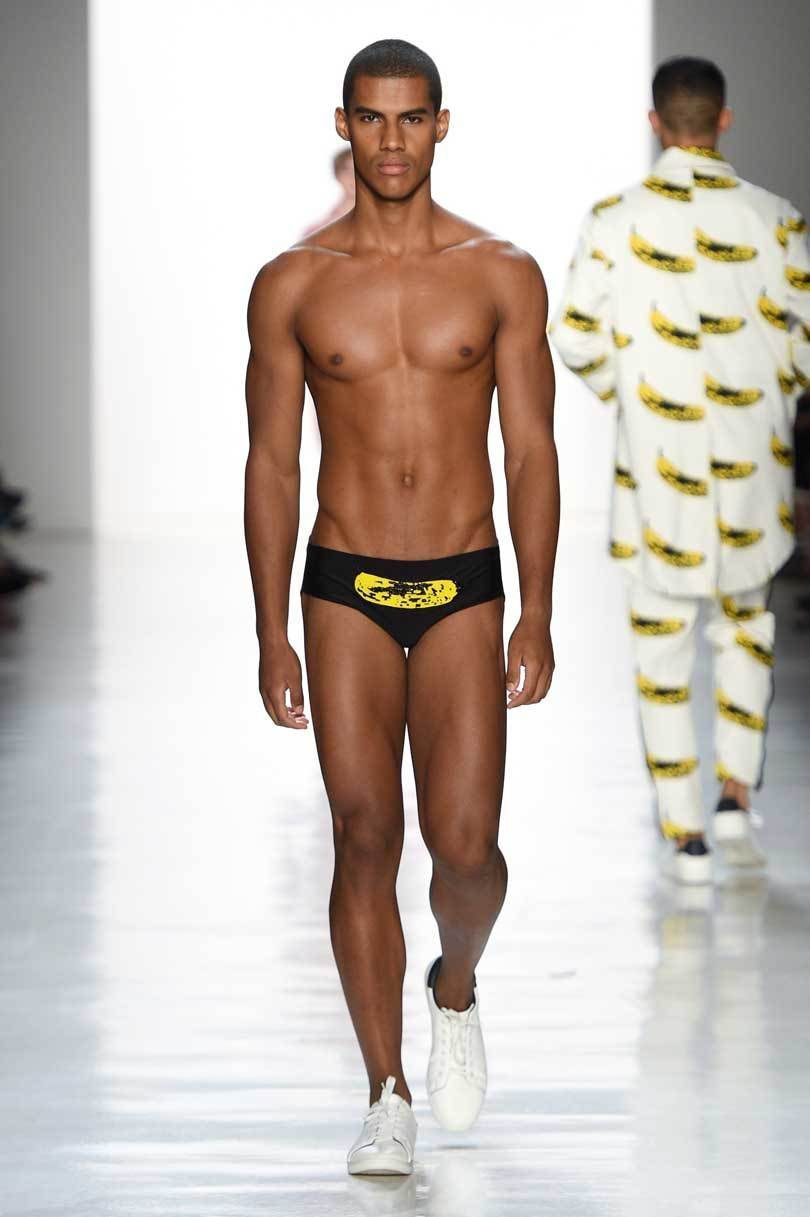 From slinky sequined outfits to highly decorated and brightly colored pieces, this year's show was another reminder as to why we love Johnson Hartig and why the world needs Libertine.