Have you ever been wearing your favorite heels, and then come to regret your style decision hours later when your feet are in pain? What about the buyer's remorse you may feel when you spend hundreds on heels that only work for special occasions? Well, shoe brand Mime et Moi designed a solution to heeled footwear woes.
Founded in Germany and manufactured in Spain, Mime et Moi specializes in interchangeable high heels. After choosing a base design from a Mime et Moi collection, pick a heel style and you're done! Go from a flat sandal for running errands to a stiletto heel for a night out dancing with the girls. Or wear a high, block heel for a charity gala luncheon then transform your heels into flats for the cab ride home.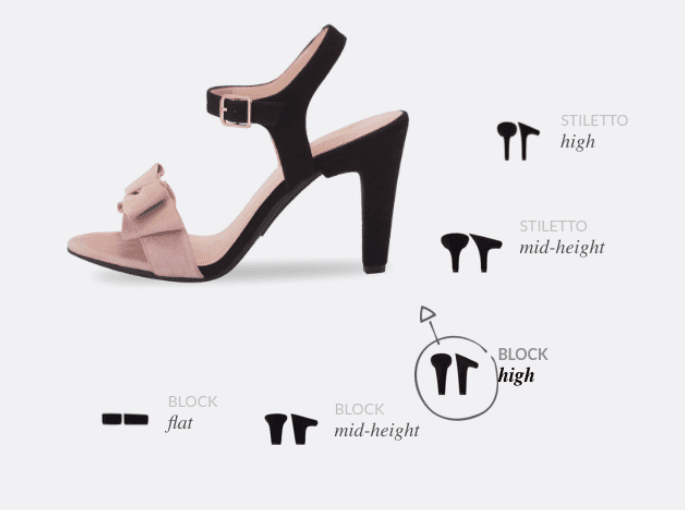 Funded by a Kickstarter campaign, Mime et Moi focuses on both versatility and affordability. Compared to other interchangeable heel brands like TANYA HEATH Paris, whose prices start at €290, Mime et Moi's shoes are more affordable starting at only €175. The other great thing about Mime et Moi is that each pair of detachable heels fits into a handbag making them perfect for transitioning from a casual, day look to a dressy, evening look. They are also suited for special outings so you can start the night off in heels and end the night in flats while maintaining a fun, fashion flair.
The style is what sets Mime et Moi apart from other shoe brands. The shoes don't sacrifice fun and flirty design for practicality. Each pair contains the original, clip-on/clip-off design and is trendy and made of fabrics, such as leather and velvet. Add in the expert Spanish manufacturing that contours the souls of the shoes to your feet, and there's no downgrade in quality for Mime et Moi's fashionable collections and affordability.
Not only could this change how women buy shoes as well as the closet space that they need for their shoes, but could change the shoe industry altogether.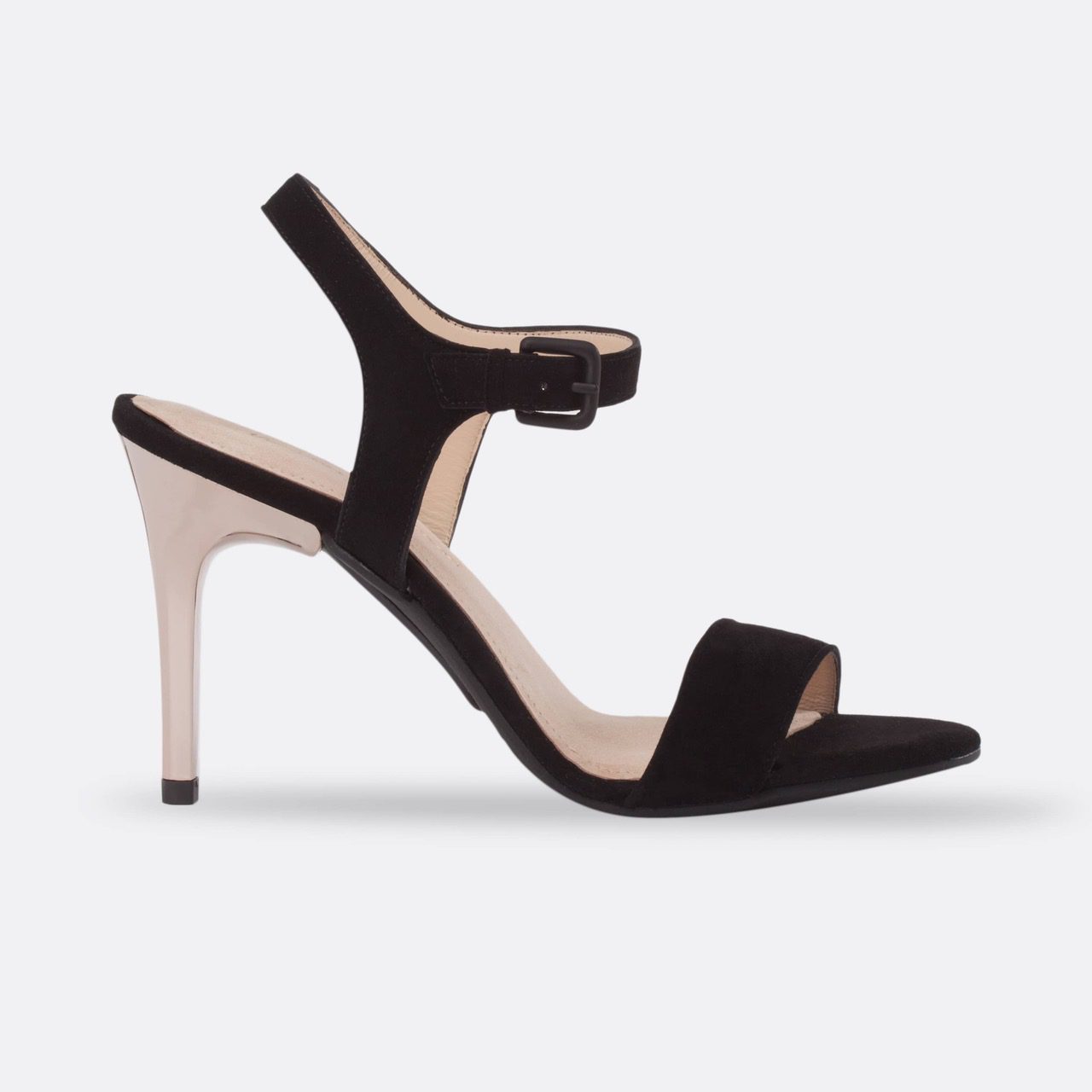 Create your own pair at https://mimemoi.com/.
M.A. & J.S.